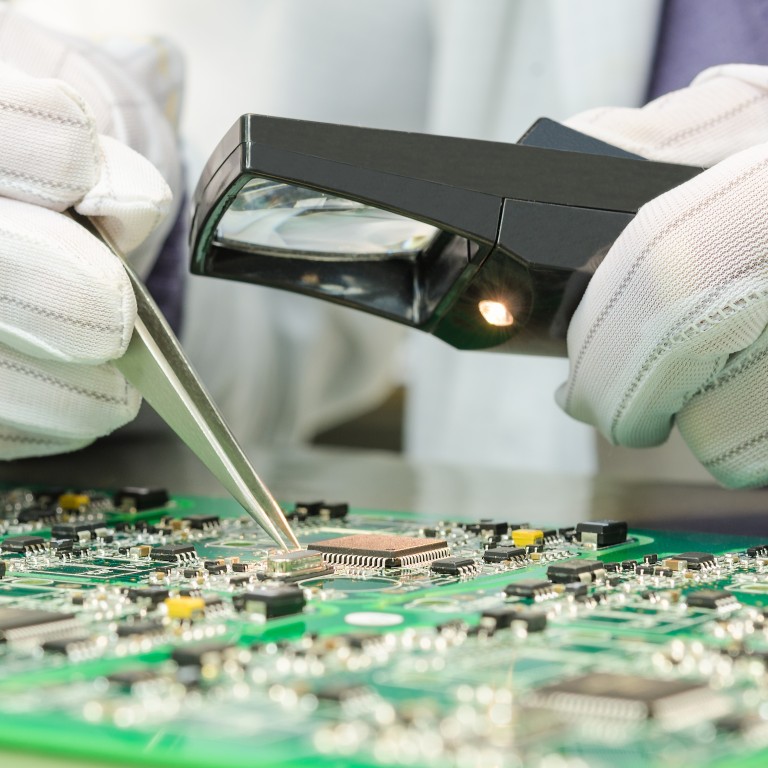 China boosts semiconductor production in 2020, but imports keep apace, frustrating self-sufficiency goals
Integrated circuits, industrial robots and new energy vehicles saw double-digit growth in 2020, according to the National Bureau of Statistics
While China is pushing for technological self-sufficiency, some analysts say the country remains far from its goal
China's production of integrated circuits and industrial robots surged in 2020, as the country boosted its output of hi-tech products amid tighter US restrictions, according to official industrial statistics. A similar growth rate in imported chips, however, suggests China remains far from its goal of self-sufficiency in the critical technology.
The country's output of integrated circuits surged 16.2 per cent in 2020, a sharp acceleration from the 7.2 per cent rise in 2019. Industrial robot production also increased, jumping 19.1 per cent. New energy vehicles were another bright spot, with production expanding 17.3 per cent from last year.
The NBS did not release a detailed breakdown of each product category, but China is likely still relying on imports for more advanced chips as its
semiconductor industry seeks to catch up
with the US. China imported US$350 billion worth of chips in 2020, an increase of 14.6 per cent from 2019, according to customs data.
With growing tensions between the US and China, Beijing emphasised self-sufficiency in technology in its
14th five-year plan
from 2021 to 2025. The plan pushes hi-tech innovation as a top priority.
"Industrial automation or smart factories, new energy vehicles and semiconductors that can help power next-generation technologies in all areas are among the most critical national objectives in the 14th five-year plan," said Edison Lee, an equity research analyst for telecoms services at Jefferies Asia.
Semiconductors have been a particular pain point for China as the fundamental piece of technology found in all modern electronics has become a key battleground for the
US-China tech war
. After the Trump administration introduced curbs on selling chips to Huawei without permission, China introduced a
tax incentive policy
 in August to help the domestic chip industry.
The US restrictions also came amid rising demand for chips in 2020. The Covid-19 pandemic resulted in supply shortages as factories closed and remote work drove up demand for online services and the gadgets that make them accessible, Lee said. In addition to the new chip restrictions, China's nationwide upgrade to 5G networks also drove companies to increase their chip inventories.
China's semiconductor industry will continue to grow in 2021, Lee said, as the country expands capacity for its chip fabrication plants. The self-reliance push could also help support other industries, he noted, including new energy vehicles, autonomous driving and industrial automation.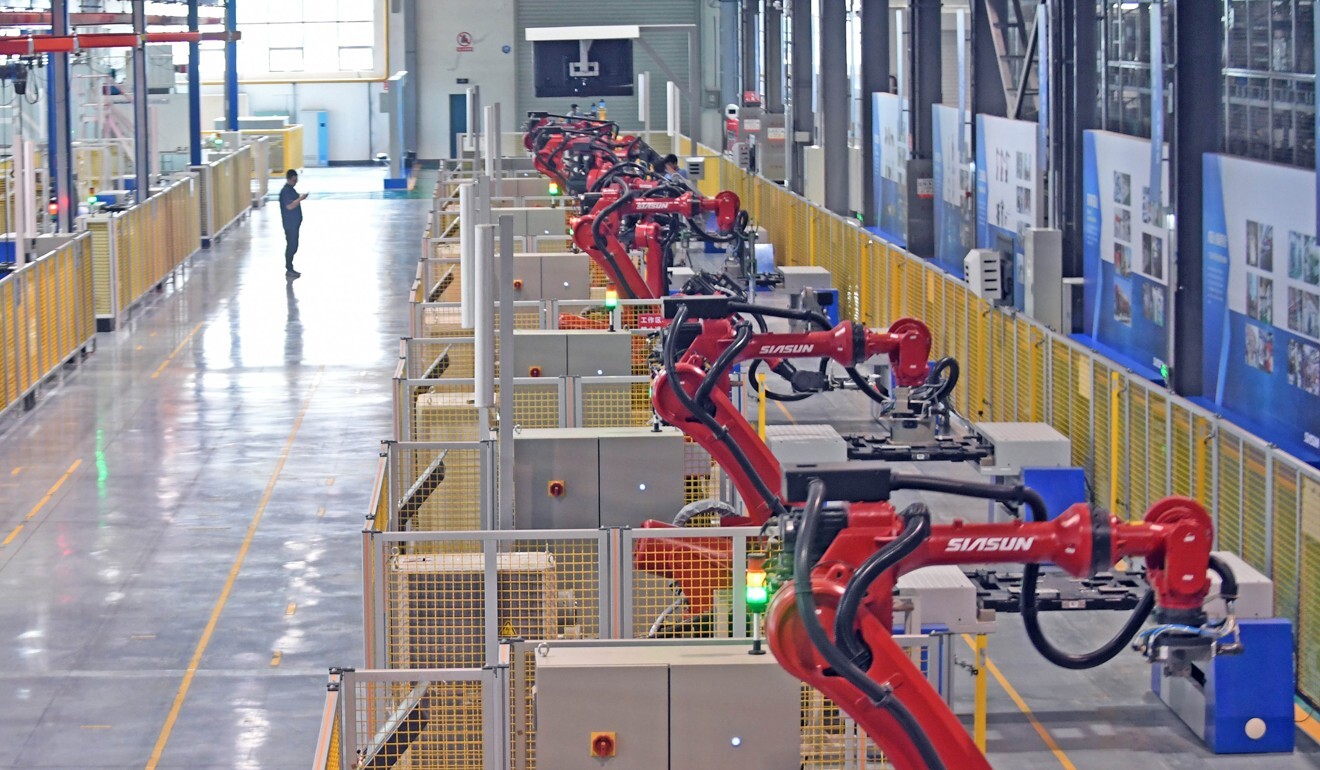 However, the NBS numbers alone paint a skewed picture of China's semiconductor industry, according to Stewart Randall, head of electronics and embedded software at business consultancy Intralink. He noted the rise in imports along with domestic production of integrated circuits as an area where China has fallen short of its goal.
"The original target for 2020 was 40 per cent self-sufficient, but China has completely failed at that target," Randall said.
Technological self-sufficiency is one of the main themes of China's latest five-year plan, which identifies policy priorities for keeping the economy growing. High technology is a key factor in managing the fast-changing international environment, said Wang Zhigang, minister of science and technology, during the introduction of the plan in late October.
Other statistics from the NBS include the value added in China's hi-tech manufacturing industry, which rose 7.1 per cent, and the equipment manufacturing industry, which rose 6.6 per cent in 2020, roughly 4 percentage points faster than for other large-scale industries.
Investment in hi-tech industries increased by more than 10.6 percentage points compared with the previous year, the bureau said.