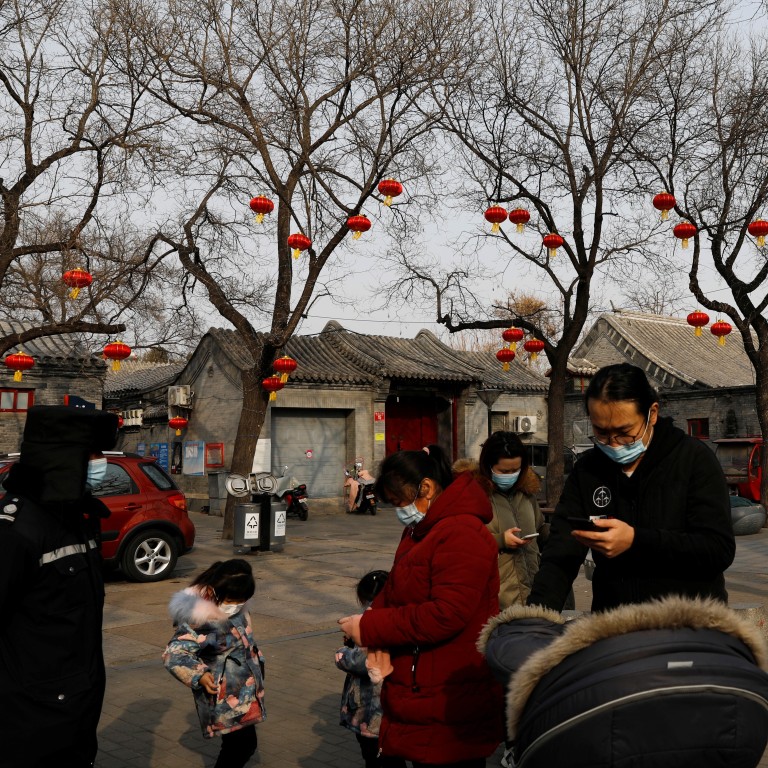 Coronavirus: Tech firms heed call as Chinese authorities urge people to stay home, go online for Lunar New Year
The Chinese government is encouraging more domestic consumption, while allowing people to maintain a normal life without travelling
Online streaming video service providers are expected to increase their offerings of free films and other content to meet demand during the holiday
Chinese authorities urged the public to go online to satisfy their needs for entertainment, shopping and festive meals, while calling on tech companies to meet that user demand to help contain the latest coronavirus outbreak.
"It's important to advocate against unnecessary travel during the Spring Festival holidays and to ensure services for the masses to celebrate the Chinese New Year locally," said Zhao Chenxin, a spokesman for the National Development and Reform Commission, an agency under the State Council.
Zhao on Wednesday called on online video service providers to increase their offerings of free films and other content, which could make avoiding travel more appealing to their users.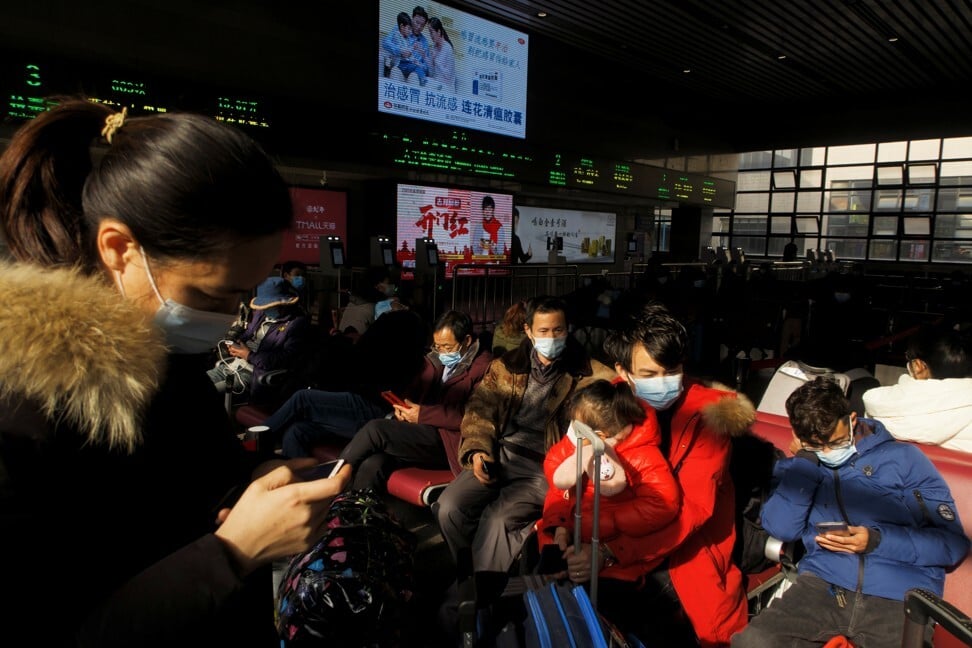 As part of this drive, Chinese authorities have ensured that travel tickets can be easily cancelled and that supplies remain stable throughout the holiday season.
Various online service providers are expected to benefit from the government's latest measures, including online education, according to Jessie Qian, partner and head of consumer and retail at business consultancy KPMG China. "People will be spending more time online, but I think this time the spike will not be as high as last year," she said.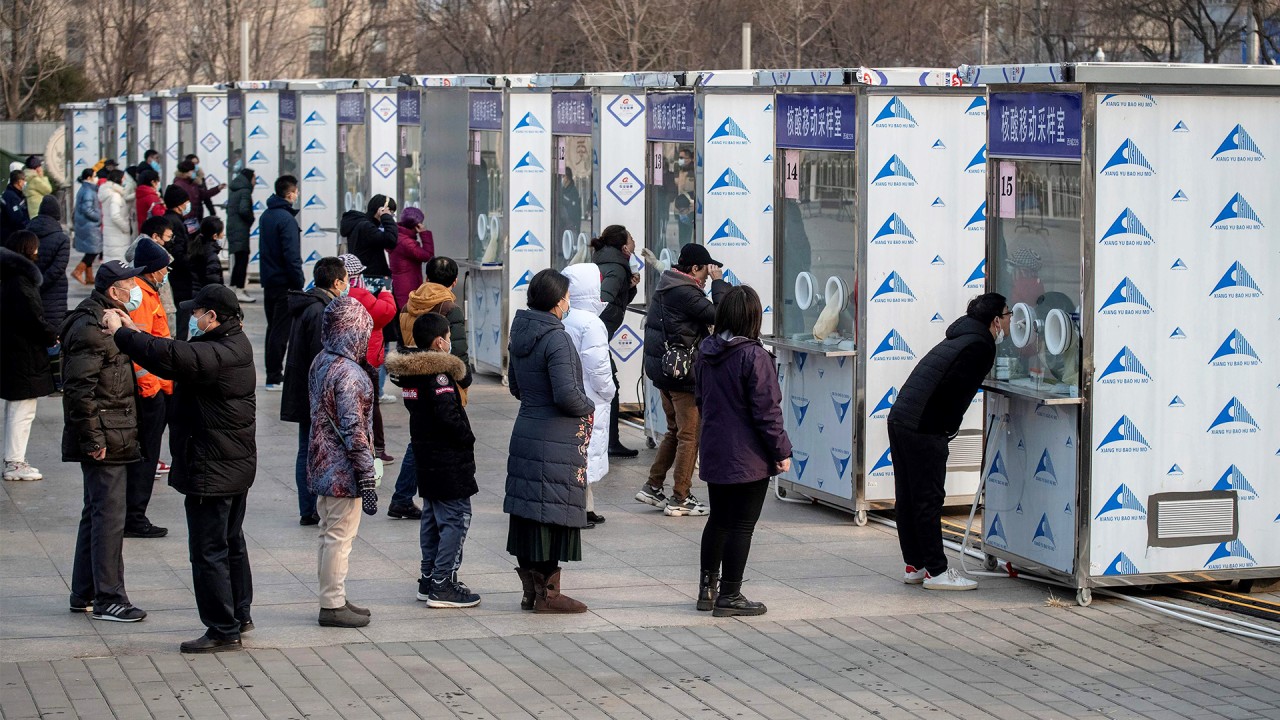 01:41
Beijing residents queue for Covid-19 tests as Lunar New Year travel rush begins
Beijing residents queue for Covid-19 tests as Lunar New Year travel rush begins
Short video-sharing platform
Douyin
, the Chinese version of
TikTok
, has announced various content for the holiday, including exclusive streaming films.
ByteDance
-owned Douyin is expected to raise its profile during the Lunar New Year
as the exclusive advertising partner
of China Central Television for the Spring Festival Gala, the world's most-watched national TV broadcast.
Netflix-style video service
iQiyi
, owned by Chinese internet search giant
Baidu
, has announced the availability of free films and television shows in selected areas as people welcome the
Year of the Ox
.
Douyin and
Tencent Holdings
-backed
Kuaishou
are also expected to give away "lucky money" via virtual red packets, in which instantaneous money transfers can be made via the apps, during the Lunar New Year holiday.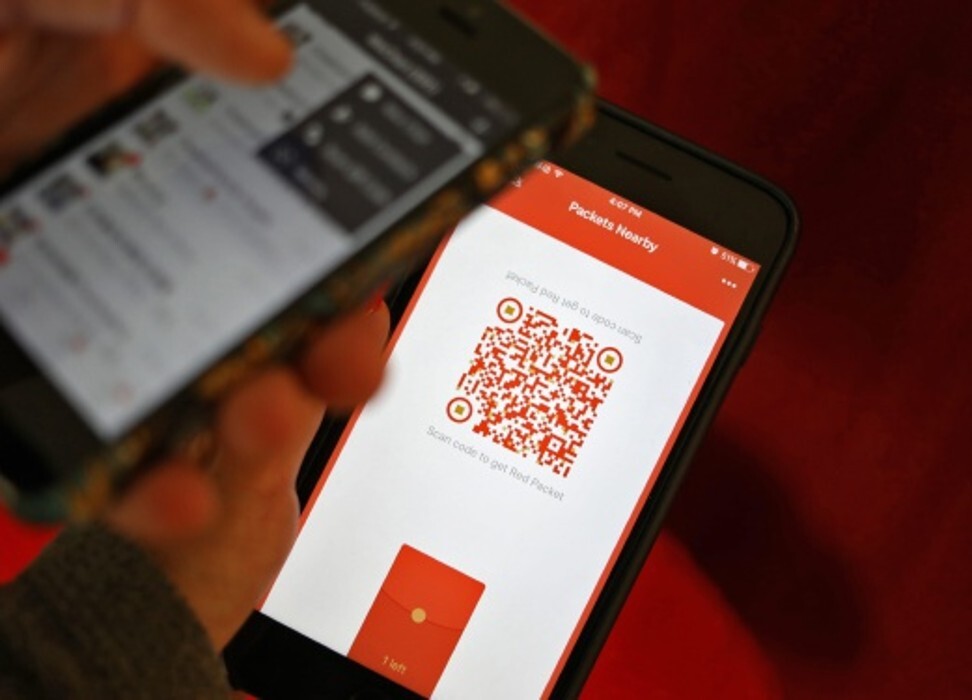 The biggest festival in the Chinese calendar is also a time for enjoying auspicious dishes, prompting authorities to call on the support of on-demand food delivery platforms.
The government urged online platforms to connect with catering businesses, guarantee delivery services during holidays and encourage food delivery drivers to spend the holidays in the cities where they work, according to Ministry of Commerce spokesman Gao Feng.
Meituan
, operator of on-demand food delivery app Meituan Waimai, said it has earmarked 500 million yuan (US$77.8 million) for subsidies for delivery drivers who work during the seven-day festival.
The number of searches for New Year's Eve meals from January 13 on food delivery platform
Ele.me
, owned by
Alibaba Group Holding
, have increased fourfold compared with the same period last year, state media reported. Alibaba is the parent company of the
South China Morning Post
.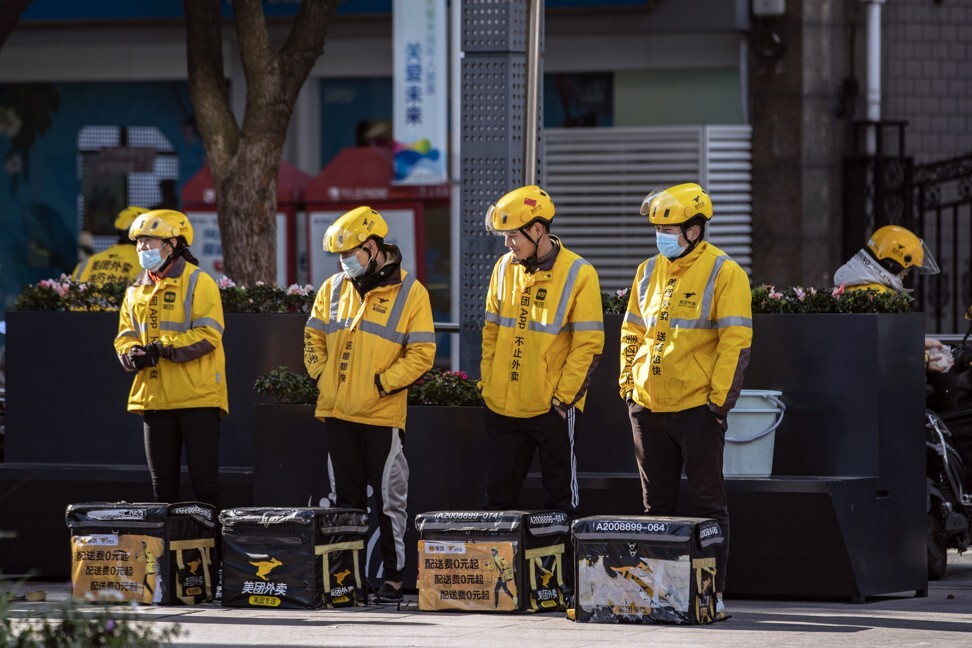 The commerce ministry, along with other government departments and agencies, will also promote the 2021 National Online New Year's Day to encourage more consumers to buy holiday products online, Gao said during a press conference on Thursday. Representatives from various on-demand delivery operators and state-owned service China Post were invited to the conference to ensure their commitment during the holiday.
Taobao Marketplace
, part of e-commerce giant Alibaba, has launched a campaign for users to send gifts to friends and relatives during the holiday period. Taobao and Tmall, Alibaba's business-to-consumer platform, along with smart logistics network operator
Cainiao
, have earmarked more than 200 million yuan as extra compensation for couriers who remain on duty over the holiday season.
Unlike last year, when Covid-19 peaked in the first quarter, this year the government has encouraged more domestic consumption, while allowing people to maintain a normal life without travelling, according to KPMG's Qian. She said last year's situation was focused on restricted travel and strict social distancing.
The current policy is expected to benefit local services, including grocery stores and restaurants, according to Qian, but will not have any significant effect on travel and hotel bookings.
The Covid-19 pandemic has already proved beneficial for tech businesses as companies launched work-from-home tools and schools switched to online classes. It has sped up changes in fields like medicine, with remote consultations, as well as renewed interest in technologies such as contactless payments and delivery.