Bitcoin
Get more with myNEWS
A personalised news feed of stories that matter to you
Learn more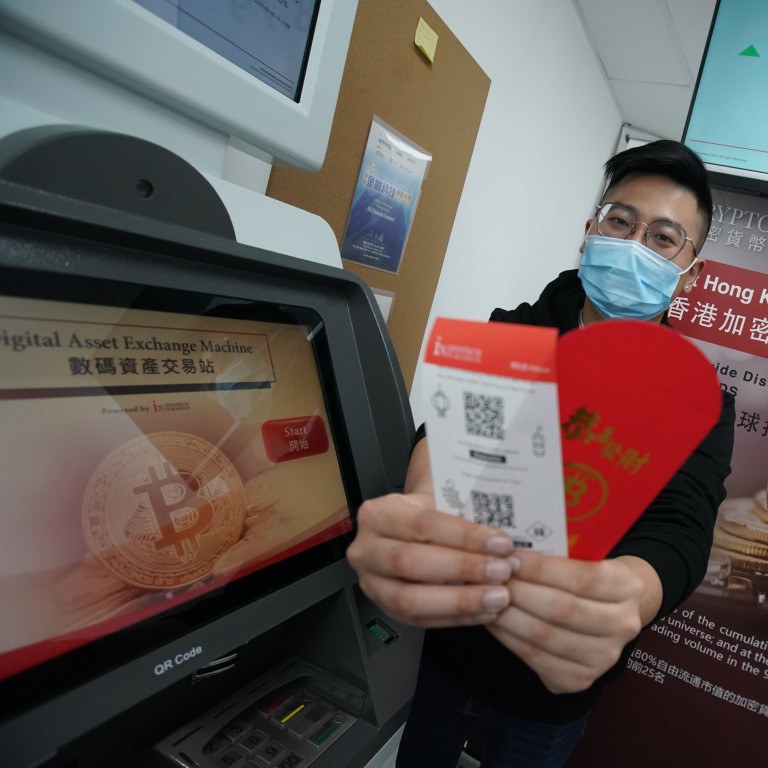 Hong Kong fintech start-up hopes bitcoin in a paper envelope will broaden cryptocurrency ownership beyond the tech-savvy
ixFintech has launched a digital asset exchange machine that dispenses bitcoin carried in user-friendly paper envelopes
The move comes as many Hongkongers celebrate Lunar New Year by handing out 'lai see' – red packets containing 'lucky money'
While banks and regulators in Hong Kong have been encouraging givers of lai see to distribute the lucky money through electronic wallets to promote mobile payments, a Hong Kong cryptocurrency start-up has given the famous "red packets" a digital twist – offering bitcoin in a paper envelope.
Traditionally, buyers and sellers of the digital currency, using a so-called
bitcoin ATM
(automatic teller machine), have managed their balance through a crypto-wallet. This digital wallet contains the private and public keys that enable its owner to send, receive, or track their cryptocurrencies, which in turn are maintained on the blockchain.
Now six-year-old ixFintech has launched an ATM which dispenses a paper envelope containing a QR code that the user can then scan to download a crypto-wallet on their mobile phone. The launch coincides with Lunar New Year, and the codes will initially come in a traditional red envelope that can be given as lai see.
With just 11 per cent of bitcoin's finite 21 million supply available to be mined, bitcoin is slowly earning its moniker as "
digital gold
". At US$44,410 on Thursday morning after surging more than 50 per cent since January, bitcoin's market capitalisation has already surpassed that of
Tesla
, which earlier this month said it plans to accept bitcoin for its swanky vehicles.
Given its surge in value, the idea of sending bitcoin in a paper envelope goes far beyond simply mimicking the Hong Kong tradition of handing out lucky money at Lunar New Year, according to Irene Wong, founder and chief executive of ixFintech,which won funding from the Cyberport's incubation programme.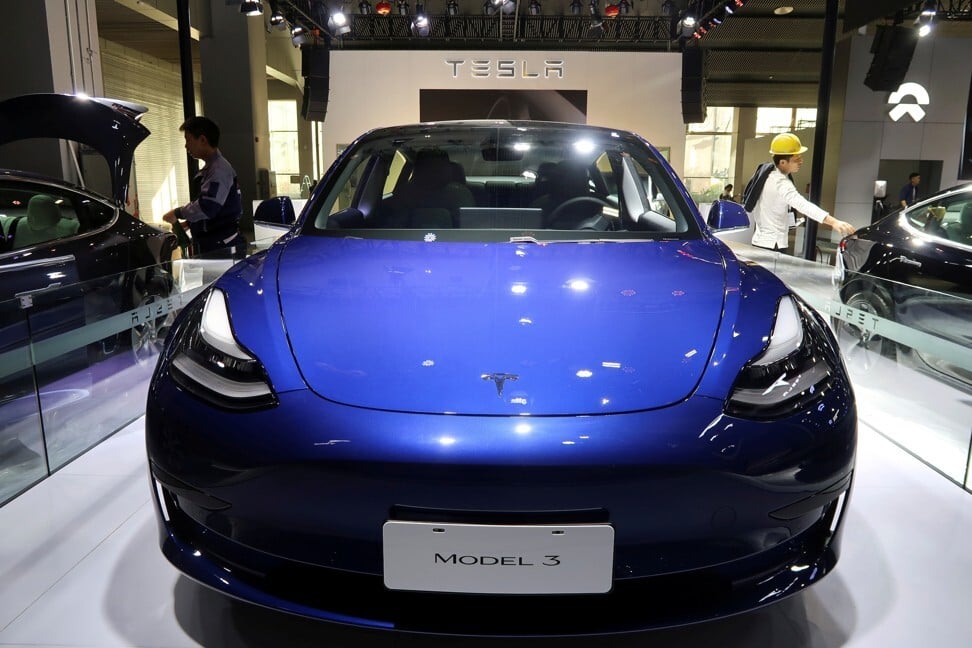 "More importantly, through using a paper envelope, we want to promote wider bitcoin ownership by making it easier to start using a crypto-wallet," said Wong. "Over time, we expect that digital assets will increasingly cross over to transactions that people make in their daily lives."
ixFintech last week launched its digital asset exchange machine in Kennedy Town, a residential district abuzz with hip cafes and traditional restaurants.
Wong claimed that the machine, of which ixFintech owns the proprietary design, is different from other
bitcoin ATM
s partly because of the post-quantum computing technology embedded. This, ixFintech claims, enables the machine to withstand attacks even from powerful quantum computers.
Wong hopes to differentiate its machine from the other 60 bitcoin ATMs that are operating in Hong Kong.
"Eventually, we want the machine to serve as an exchange whereby people can trade other digital assets apart from cryptocurrencies," said Wong, citing security tokens – digital proxies that represent asset ownership (real estate or art works, for example) or economic rights on the blockchain.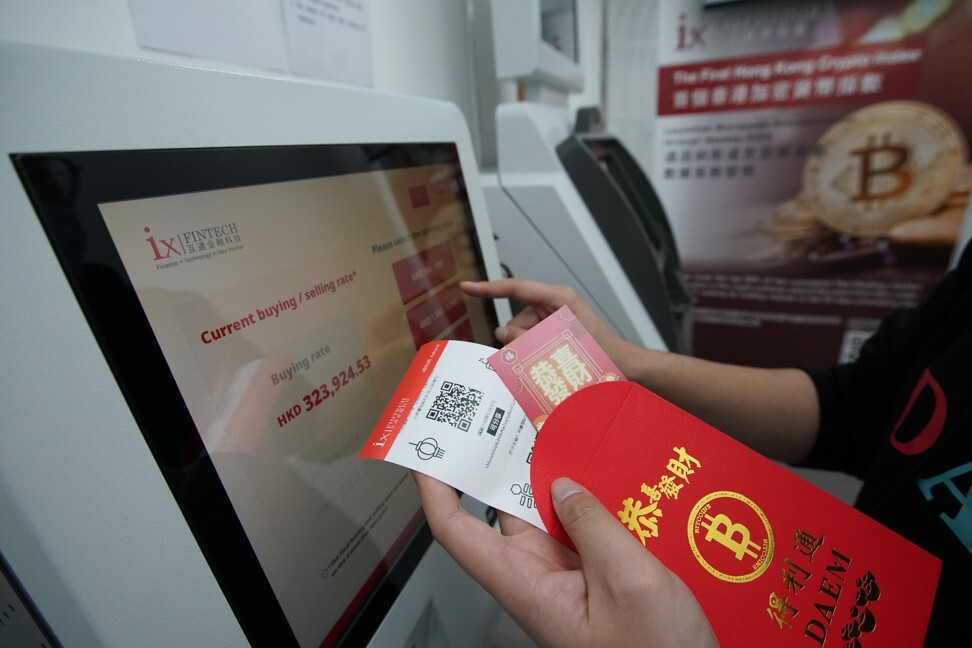 Globally, regulators are increasing their oversight of cryptocurrencies, as their combined market capitalisation surpassed US$1 trillion for the first time in January. Although still a small part of the world's US$88 trillion economy, their evolving use – and the technologies that facilitate their transactions – is making it challenging for regulators to restrict retail access to cryptocurrencies.
ixFintech's latest launch has come
amid a consultation
by Hong Kong's Financial Services and the Treasury Bureau on widening the scope of the city's anti-money-laundering and counterterrorist financing ordinance to include crypto exchanges. The consultation ended last month.
The proposed law change would subject crypto exchanges to licensing requirements by the Securities and Futures Commission, and forbid them from servicing retail investors. The government aims to introduce a bill into the city's legislature this year.
The government stated in the consultation paper that it will consider regulating bitcoin ATMs "when the market is ready".
Wong welcome the prospect of regulations. "As an operator of a [digital asset exchange machine] we want to deal with the anti-money-laundering issue upfront," she said.