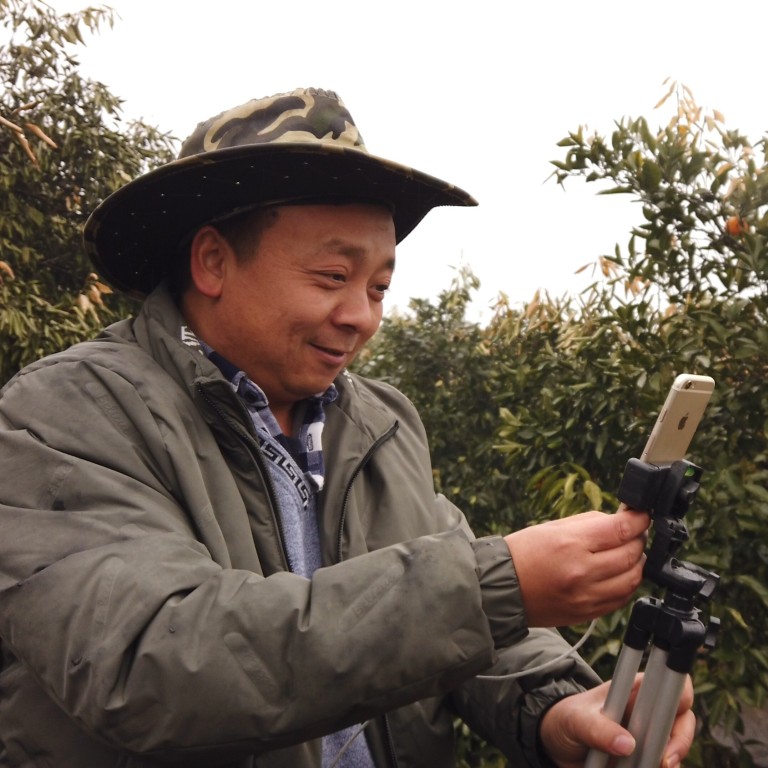 Beijing praises Alibaba, Pinduoduo, Meituan for anti-poverty efforts, signalling easing tensions between regulators and Big Tech
Three of China's biggest e-commerce companies were singled out for awards for helping the country's anti-poverty efforts
After a ramp-up in antitrust scrutiny, analysts say the awards are a positive sign for Big Tech and investors
Alibaba Group Holding, Pinduoduo and Meituan were among the few tech companies that the Chinese government publicly recognised and praised at a conference on Thursday for their help in poverty alleviation, a sign of easing tensions between Beijing and Big Tech following enhanced regulatory scrutiny in recent months.
Beijing's recognition of the role played by Alibaba, the owner of South China Morning Post, is part of the government's celebration of what Chinese President Xi Jinping declared "complete victory" in eradicating absolute poverty. Xi presented awards to 1,501 organisations – mostly local government organs, schools and enterprises – and 1,981 individuals for their contributions to the effort.
The inclusion of the country's e-commerce giants in the awards comes as Beijing continues to encourage them to align corporate development goals with national strategic goals, such as eradicating poverty and seeking technological independence in key areas.
Analysts said that the awards are a positive signal for the tech industry and investors after many were startled over the government's
last-minute halt of an initial public offering by Ant Group
, Alibaba's fintech affiliate, in November. The following month, regulators announced an
investigation into Alibaba
over alleged monopolistic practices, the most high-profile case amid increasing antitrust scrutiny in China's tech sector.
Ding Daoshi, director of research at internet consultancy Sootoo in Beijing, said the government is sending a message that it still wants Big Tech to play a role in creating social and economic goods, even as it seeks to rein in their expansion.
Alibaba and other e-commerce giants have "contributed to millions of jobs and trillions of [yuan in] GDP", Ding said. "Their contributions and values have outweighed their alleged problems and controversies."
Since Beijing put poverty alleviation and rural development at the top of its agenda, tech companies have sought to leverage their products in support.
The awarded companies have all been involved in a race to boost rural e-commerce. Sales of rural products on Alibaba platforms ballooned to 1 trillion yuan from a tiny base eight years ago, the company said. It also established a poverty relief fund worth 10 billion yuan to help some of the country's most impoverished regions through e-commerce, education, health care and women empowerment.
Pinduoduo announced last April that it was investing at least 50 billion yuan in growing rural e-commerce in China over the next five years. It also launched Duo Duo University, a week-long training programme tailored to help farmers start their own e-commerce businesses.
On-demand delivery giant Meituan has also been using its platform to connect merchants and individuals in impoverished regions to help create jobs. The company said it has more than 480,000 active online merchants from China's 832 most impoverished counties, which have generated more than 700 million orders through its platform. The company also said it helped increase the income of more than 600,000 delivery drivers from poverty-stricken regions.
All these efforts fit Beijing's strategic goal of improving the rural economy and boosting income in the countryside. Although China has declared victory over absolute poverty, challenges remain. The government still seeks to increase agricultural productivity and narrow the digital divide through the use of technology and
encouraging tech talent to move to rural areas
.
Last Sunday, the central government issued what it called the "No 1 Central Document" on rural issues and encouraged more help using e-commerce and agritech for the country's "rural revitalisation". A following directive on Tuesday also encouraged the cultivation of more hi-tech talent to help revive rural regions.