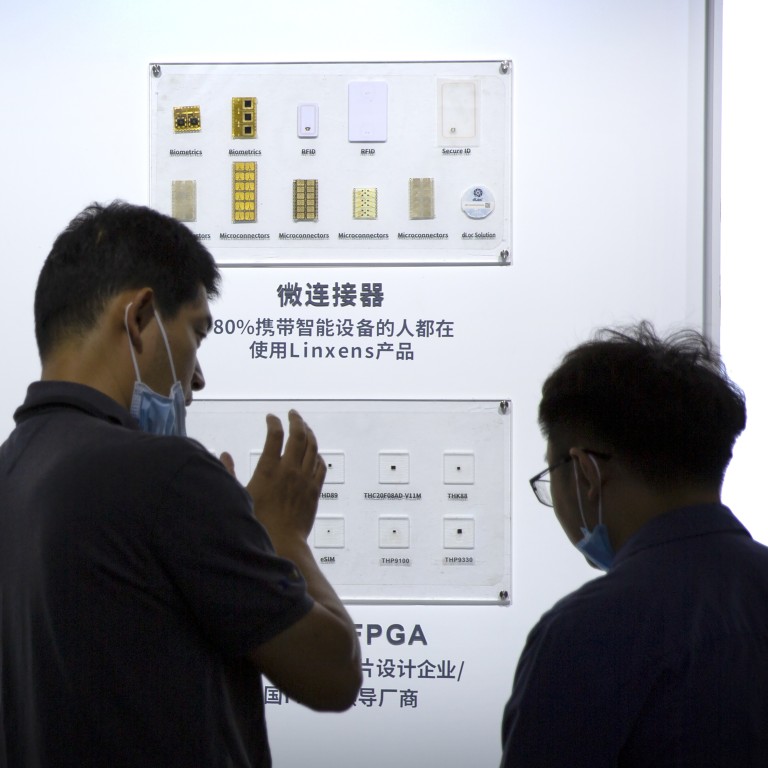 China 'two sessions' 2021: Beijing shifts country's basic research and development, tech innovation into overdrive
The move follows the approval of the country's 14th five-year plan and Vision 2035 development strategy
China will raise tax deductions for research and development expenses of manufacturing firms up to 100 per cent
China will step up scientific research and development over the next five years and beyond, after the country's top legislature approved on Thursday an ambitious national policy blueprint to become a world-leading power amid a broad
trade
and
tech
rivalry with the United States.
Premier Li Keqiang vowed to pursue institutional reforms and introduce tax incentives to boost the country's basic research and development (R&D) initiatives, which lag behind those in the US and other developed economies, after the country's
14th five-year plan
and
Vision 2035
development strategy was endorsed by nearly 3,000 delegates of the
National People's Congress
(NPC).
He made the commitment at the conclusion on Thursday of the "two sessions", the annual gathering of the NPC and the
Chinese People's Political Consultative Conference
in Beijing. This year, China will raise tax deductions for R&D expenses of manufacturing firms to 100 per cent, up from 75 per cent covering all industries, he said.
"Our R&D spending as a percentage of GDP is still of a modest amount, especially in terms of basic research," Li said at a press conference. "We will continue to increase spending on basic research. We will also carry out institutional reforms regarding scientific and technological innovations."
"Basic research has been a topic during the 'two sessions' every year, but it has never been highlighted as it was this year," said Sun Yutao, a professor at the Dalian University of Technology, who focuses on science policy.
"China senses the urgency to catch up [with programmes in the developed economies]," Sun said. "This may be attributed to US-China trade frictions since 2018, which widened to include technology."
The prospect of higher annual R&D spending in China is welcome news for the tech sector. "The inclusion of blockchain in the 14th five-year plan will help the development of the [tech] industry and in a broader sense, grow the digital economy," said Gao Chengshi, a cryptography expert and founding partner of blockchain developer Shanghai Hashvalue Information Technology.
Li on Thursday said "scientists and researchers will be granted greater autonomy" and "they should be able to fully concentrate on doing research" under the country's national policy blueprint.
The Chinese Premier also emphasised a market-first principle. "We must rely on market forces in driving scientific and technological innovations," Li said. "Companies are the most important force in making such innovations."
Still, he indicated that achieving innovation takes patience. "We must reject the urge for quick success and take solid measures one step at a time," he said.
Last year, several government agencies issued guidelines on how universities can apply and commercialise their intellectual property and patents, which received complaints from the academe. "Researchers can't do everything," said Sun of Dalian University of Technology.
"China ranks second in many criteria, such as R&D input and the number of academic publications," Sun said. "It appears easy to catch up with the US in this regard, but science and technology isn't only about those numbers. It's also about how the nation's scientific development can contribute to fixing practical problems around the world. There is a long way to go."