Apps
Get more with myNEWS
A personalised news feed of stories that matter to you
Learn more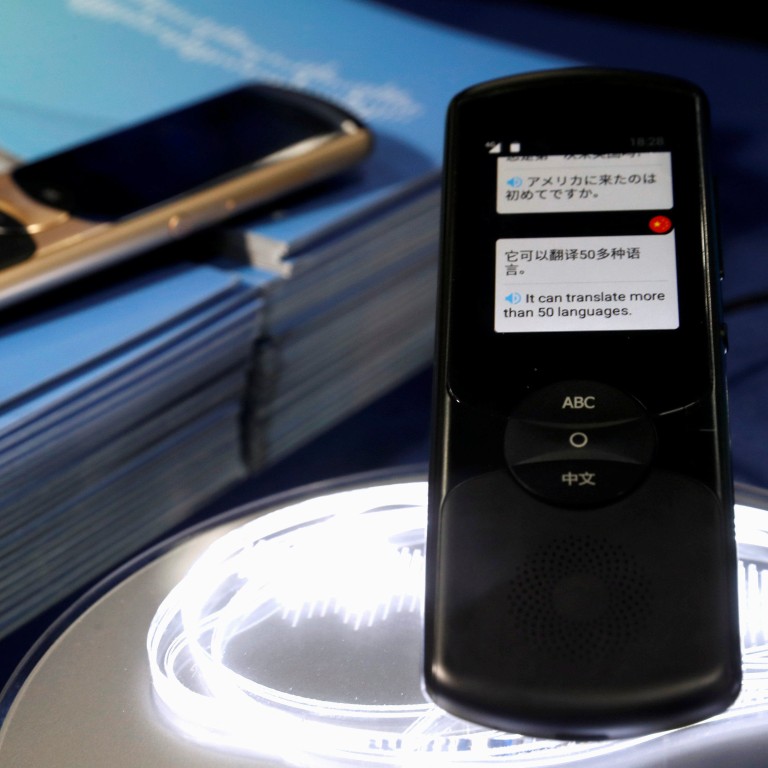 Data privacy: Beijing puts iFlyTek, Tencent and over 100 other app makers on notice for violations
136 mobile apps from companies including Tencent and iFlyTek are called out in China's latest 'rectification' campaign
Data privacy is in the spotlight as Beijing prepares to introduce new Personal Information Protection Law
iFlyTek, one of China's leading AI companies, and social media and gaming giant Tencent Holdings are among more than 100 app makers called out by China's Ministry of Industry and Information Technology (MIIT) for not rectifying privacy violations in a timely manner amid ongoing efforts to improve the protection of data privacy.
A total of 136 apps, including iFlyTek Peiyin, which provides AI-generated text-to-speech dubbing services, and Tencent's mobile security manager, have until Wednesday to fix the violations or face action in accordance with "relevant laws and regulations", according to a notice published by MIIT on Friday.
An iFlyTek spokesman said on Monday that the company conducted a self-review immediately after receiving the notice and it has since removed services and features found to have collected excessive user information. The spokesman added that iFlyTek is dedicated to improving users' data privacy and security.
Tencent did not immediately reply to a request for comment.
Protecting user data and creating a viable data market are at the forefront of China's increased scrutiny of internet platforms, as the country aims to have the digital sector play a bigger role in its economic growth the coming years.
The newly announced 14th five-year plan, which lays out China's development goals for 2021 to 2025, included a reference to the accelerated roll-out of two "fundamental" pieces of legislation: the Personal Information Protection Law, and the Data Security Law.
Both laws build on the existing framework set up by China's Cybersecurity Law, with the first focusing on personal privacy and the second on establishing rules around the data market. The draft versions of both laws were unveiled last year and are expected to be officially rolled out within this year.
Separately, China's regulators have been working together to clamp down on data privacy violations. The Cybersecurity Administration of China, the MIIT, Public Security Bureau, and State Administration for Market Regulation (SAMR) have jointly launched annual campaigns to investigate how apps collect and use personal data.
The MIIT said in December that it had examined more than 520,000 mobile apps in its own campaign to crack down on practices that infringe users' rights, asking 1,571 of them to rectify their problems, and removing 120 apps.
The latest batch of 136 apps is the third time this year the MIIT has cracked down on infringement of users' rights. It named 26 violating apps last month and 157 in January.
Most of the apps called out by the MIIT were found to have problems including excessively collecting user information, using personal information in a way that had violated regulations, and demanding mandatory or excessive access to user data, according to notices published by the MIIT. Some were also called out over "deceiving or misleading users" into downloading their apps.