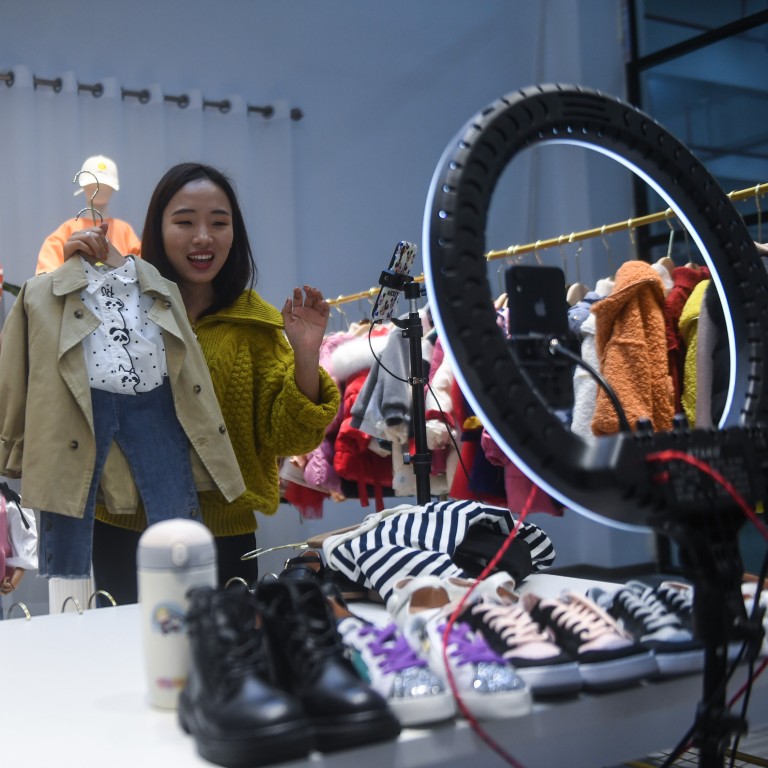 China's Big Tech: market watchdog reveals tightened e-commerce rules during annual consumer rights show
The State Administration for Market Regulation introduced new rules for online transactions during the annual CCTV broadcast to mark World Consumer Rights Day
The updated e-commerce rules will take effect from May 1
China's market watchdog announced on Monday the updated rules for online sales, including those conducted via
live-streaming campaigns
, during the country's annual consumer rights show, which was broadcast nationwide from Beijing to expose cases of fake advertising, data leaks and abuse of
facial recognition
systems by tech companies.
The State Administration for Market Regulation (SAMR) introduced on state-run
China Central Television
's (CCTV)
315 Gala
show the new Administrative Measures for Online Transactions, which require live-streaming service providers to keep the records of their sales videos for three years.
"New models of online transactions, such as social e-commerce and live-streamed shopping, has emerged to add new vitality to the online economy," the SAMR said in a statement on its website. "While these models have played an important role in stabilising growth, promoting consumption and creating jobs, new problems have also turned up so it is necessary to improve the corresponding regulations and rules."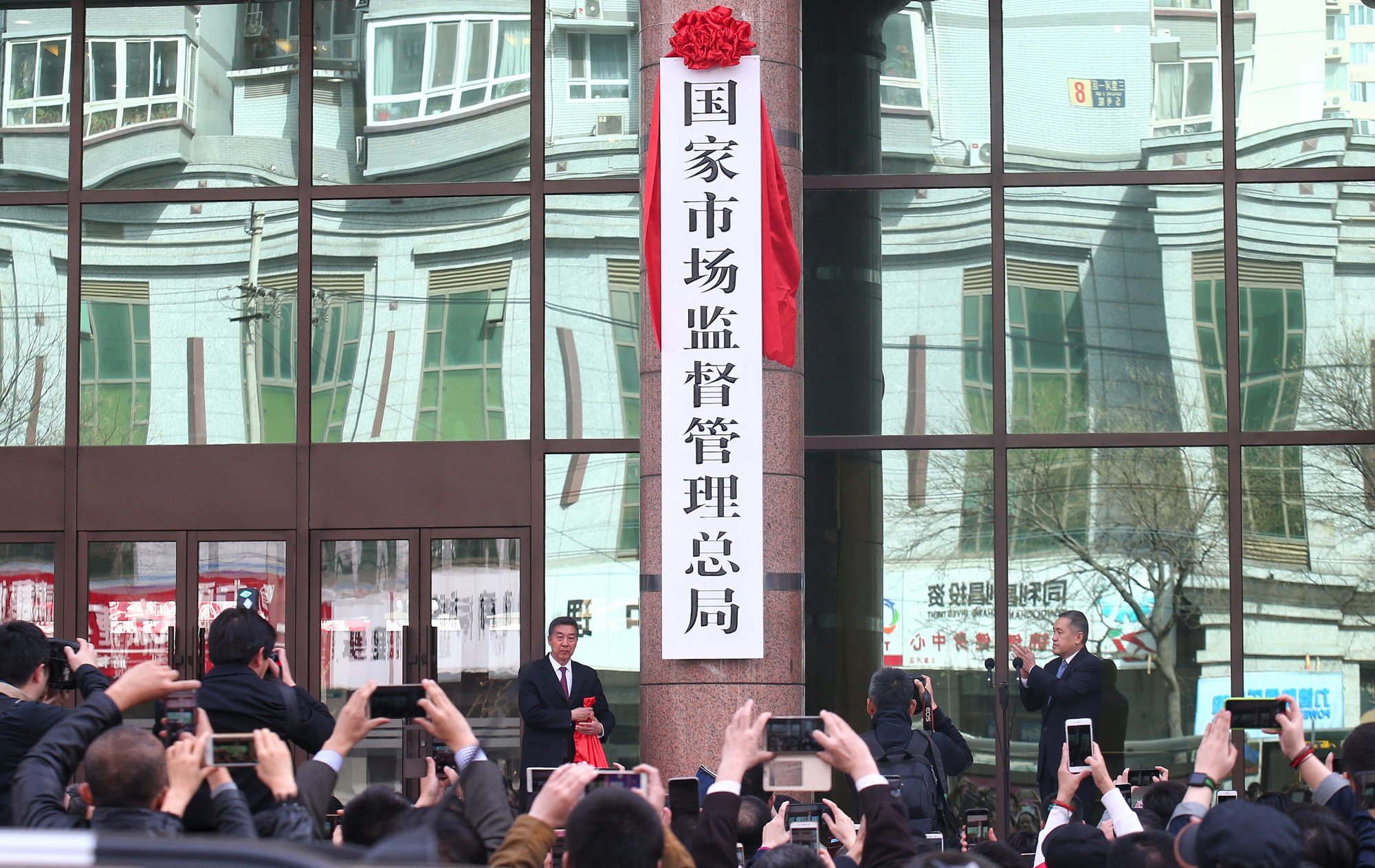 It is an update that adds more teeth to the regulation of the country's influential internet industry, while seeking to provide improved protection for the consumers and businesses using various online platforms every day.
The SAMR will " adopt more powerful regulatory measures this year with a series of actions" to clean up the online shopping market and maintain a healthy environment, administration official Wei Li said on Monday.
Under the new measures, social networks and live-streaming platforms where consumers can browse and order products as well as make online payments will be treated the same as e-commerce platforms. That means the operators will be required to accredit the qualifications of merchants on their platform, keep track of the products and services offered, and report improper and illegal transactions to the authorities.
The operators must also ask consumers for their authorisation each item sensitive information is collected, including personal biometrics, medical health and location. All live-streaming platforms are also directed to quickly conduct a comprehensive inspection of the products they sell; establish internal rules for quality control; set up an "express channel" for consumer complaints; and cooperate with relevant government agencies to improve product quality supervision.
The latest measures also ban e-commerce platforms from the so-called picking one from two practice, in which online merchants are forced to choose only one service provider as their exclusive distribution channel. 
The updated rules come after regulators increased their scrutiny of Big Tech and their internet businesses, including e-commerce. In December last year, SAMR announced an antitrust investigation into Alibaba Group Holding over alleged monopolistic conduct. Alibaba is the parent company of the South China Morning Post.
The CCTV-produced 315 Gala, which has been broadcast every year since 1991 to mark World Consumer Rights Day on March 15, highlights areas where companies have lax quality standards or violate consumers rights. This year, Alibaba-owned UCWeb and cybersecurity firm Qihoo 360 were singled out for featuring false medical advertisements in their respective products, the UC Browser and 360 Search. Both companies later issued a public apology and committed to investigate the matter.

That led to an investigation into Qihoo 360, which saw its Beijing headquarters receive a late-night visit from SAMR officials after the show. Dubious medical advertising, on issues such as weight loss and blood sugar regulation, has been a recurring issue featured in the 315 Gala.
Abuse of facial recognition systems was also highlighted in the show, which found that many major brands use the technology in violation of consumer privacy. The 315 show named and shamed several
artificial intelligence
(AI) companies, including Suzhou-based Ovopark and Shanghai-based Ulucu, for capturing consumer information via facial recognition cameras as part of the service they offer to about 1,000 brands, such as American manufacturer Kohler, luxury carmaker BMW, tea shop chain operator Heytea and Italian fashion business Max Mara.
The AI companies' facial recognition cameras identify consumers who visit the more than 300,000 stores operated by their clients. They generate an identification of each person as well as create a database of their shopping history and frequency of visits, according to the show. CCTV said the AI companies violated consumer privacy for capturing shoppers' data without their consent.
Kohler apologised on Tuesday via its official Weibo account, saying it has removed all of Ovopark's facial recognition cameras at its stores. Heytea, meanwhile, told local media that Ovopark's cameras were only used for security surveillance.
Ulucu issued a statement on WeChat on Monday to say it has formed a team for "self-inspection". Ovopark did not immediately respond to a request for comment.
The show also featured cases of personal data leaks in popular online job recruitment websites, including Zhilian Zhaopin, Liepin and 51job. CCTV reporters found that jobseekers' resumes could be bought online in batches. In separate posts on Weibo, the three jobs platforms said they are now working to correct the problem.