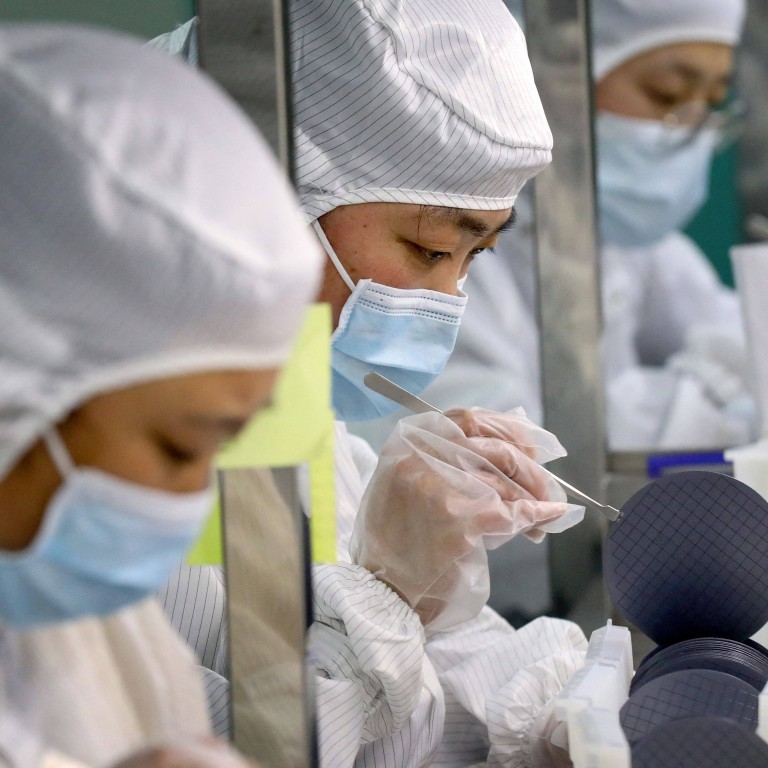 China semiconductor: Beijing to waive taxes on imported materials, parts until 2030 in a boost to self-reliance drive
Chipmaking plants that produce devices with the process node of 65-nanometre or less will be exempt from import taxes on raw materials and equipment parts
Chinese chip makers, including top player Semiconductor Manufacturing International Corporation (SMIC), rely heavily on foreign technologies
China has decided to waive levies on imported semiconductor parts and materials until 2030, doubling down on its efforts to turbocharge integrated circuit (IC) industry development amid an ongoing self-reliance drive.
Chipmaking plants that produce logic and memory semiconductors with the process node of 65-nanometre or less will be exempt from import taxes on raw materials and equipment parts, if they cannot be produced domestically or meet performance criteria, until 2030, China's Ministry of Finance, the General Administration of Customs, and State Taxation Administration said in a joint notice on Monday.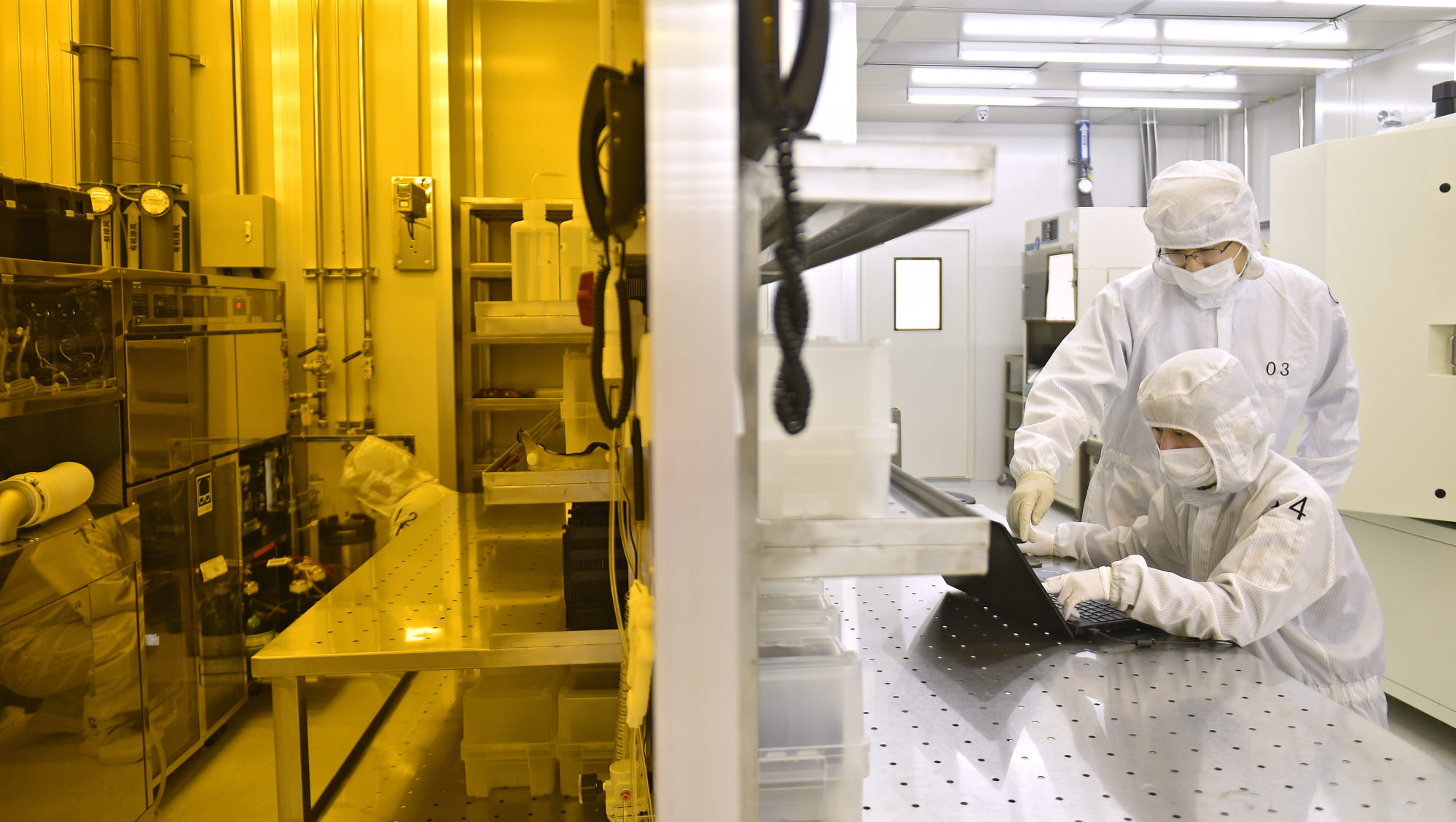 Similarly, semiconductor companies specialising in manufacturing application-specific integrated circuits (ASICs) at 250-nm or less will also be exempt from import taxes on the same items.
The new policy will also benefit manufacturers of photoresist, mask reticles and silicon wafers of 8-inch diameter or more.
The latest favourable policy for the country's chip industry comes after China decided to boost development of its semiconductor industry last year, with the goal of using more products from domestic chipmakers by 2025 to mitigate supply chain risks brought about by US sanctions.
The move represents a fine-tuning of a package of tax incentives introduced by the central government last August, which granted a 10-year tax holiday for chip projects.
Many industry experts say it could take years, if not decades, for China to achieve self-reliance in the chip industry due to the complexities involved in each sub-sector and the huge and ongoing capital requirements.
Chinese chip makers, including China's most advanced wafer fab, Semiconductor Manufacturing International Corporation (SMIC), rely heavily on foreign technologies, especially expertise from the US where semiconductors were first developed, to ensure continuity of their production.
Further US sanctions,
like those Washington imposed on SMIC
and Chinese telecoms giant Huawei Technologies Co over national security concerns, could jeopardise China's chip production and hinder its efforts to catch up in advanced technologies, seen as the backbone for the nation's digital economy.
China has a huge appetite for chips due to its booming consumer electronics market, as well as high-end applications like electric vehicles, 5G networks and data centres, all powered by semiconductors.
China's annual
imports of integrated circuits
, a subset of the overall semiconductor market, have amounted to US$300 billion in recent years, but IC imports surged 22 per cent year on year in 2020, to 543.5 billion units, according to customs data. Semiconductor imports totaled US$350 billion last year, a year-on-year increase of 14.6 per cent.