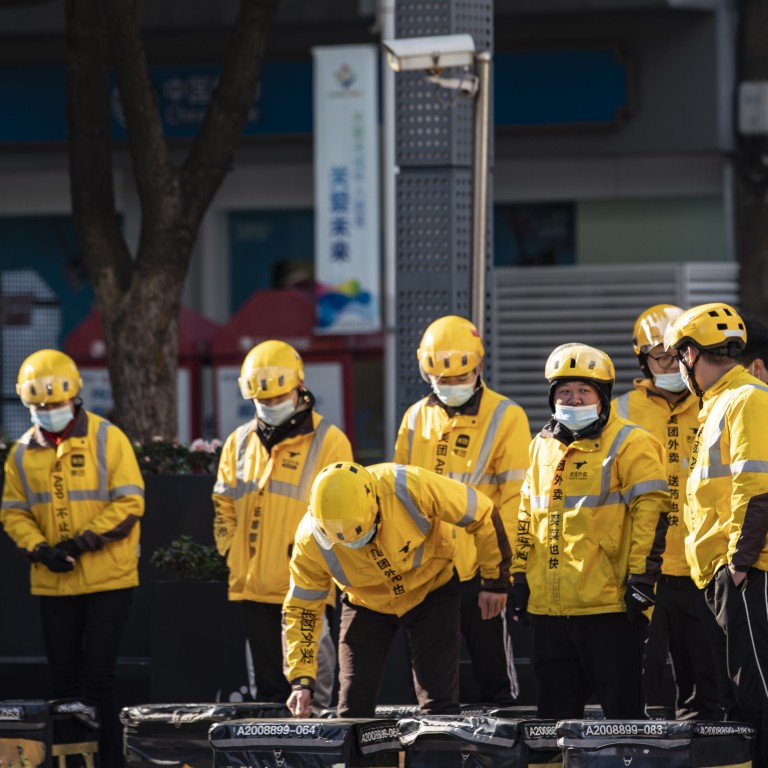 Meituan becomes the focus of China's antitrust investigation as government's scrutiny of business practices shifts
The State Administration of Market Regulation, the antitrust watchdog agency, announced the probe in a one-line statement on its website
The government is looking into whether Meituan has forced merchants to pick its platform as the exclusive distribution channel, after receiving a tip-off from the public
China's antitrust regulator said on Monday that it has officially started an investigation into Meituan, the country's largest on-demand delivery service provider, over the alleged monopolistic business practice of forcing merchants to "pick one from two," as the focus of the country's anti-monopoly crackdown shifts from Alibaba Group Holding to more companies.
The State Administration of Market Regulation (SAMR), the antitrust watchdog agency, announced the probe in a one-line statement on its website, saying it is looking into whether Meituan forced merchants to pick its platform as the exclusive distribution channel, after receiving a tip-off from the public.
It is not known how long the probe into Meituan will last. The agency's investigation into Alibaba, the owner of
South China Morning Post
, was launched on Christmas Eve last year, culminating in
a record fine of US$2.8 billion
on April 10.
"The company will actively cooperate with the investigation by the regulatory authorities to further improve the level of business compliance management, protect the legitimate rights and interests of users and all parties, promote the long-term and healthy development of the industry, and earnestly fulfil its social responsibilities," Beijing-based Meituan said in a statement. "At present, the company's various businesses are operating normally."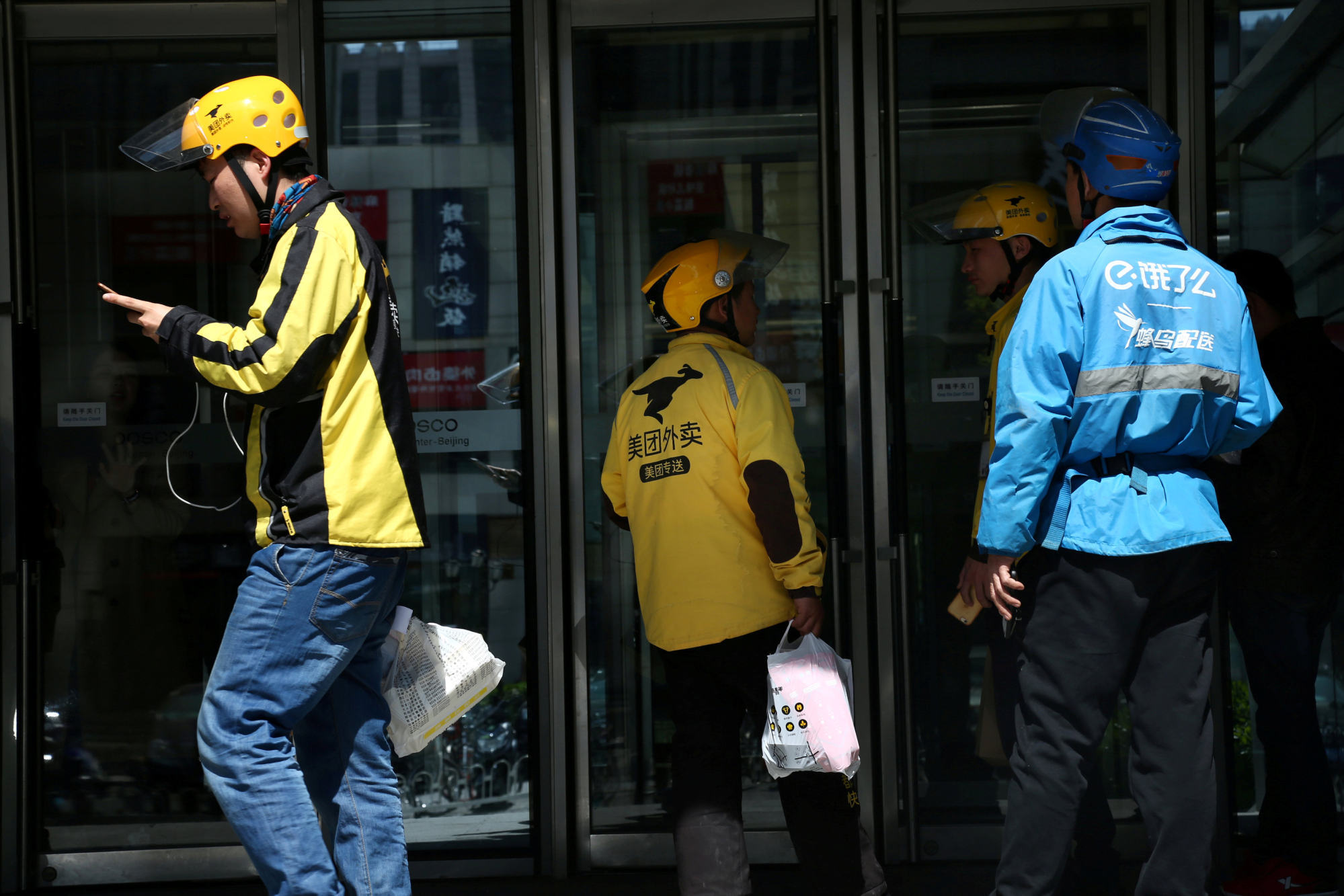 The tactic, in which merchants are forced to choose only one platform as their exclusive distribution channel, is widespread in China. Alibaba's Ele.me delivery service, which competes with Tencent-backed Meituan, had over 20 per cent market share in China as of last year.
Shares of Meituan, the fifth-largest company on the Hang Seng Index by weighted market capitalisation, fell 0.5 per cent to HK$305 (US$39), marking the first decline in three trading days. The company's American depositary receipts rose 5.3 per cent on Friday to US$80.02 in New York.
While the investigation marks the first time that Meituan has been probed by the Beijing antitrust watchdog, the company, founded by 42-year-old Wang Xing, has been dragged into courtrooms for unfair competition allegations before.
A local court in Jiangsu this month ruled that Meituan must pay 352,000 yuan (US$54,180) as compensation to Ele.me for asking merchants to shun the competing service. In another lawsuit in February, a court in Zhejiang ruled that Meituan had to pay Ele.me 1 million yuan for ordering merchants to reach an exclusive agreement with its platform.
The regulatory probe into Meituan confirms that Alibaba was not a one-off antitrust investigation into Big Tech by SAMR, which has been emboldened since its crackdown on the Hangzhou-based e-commerce giant and
the resulting record fine
. The agency has become a key tool in Beijing's efforts to rein in Big Tech companies.
"It's not a surprising decision. After Alibaba's record fine, no big tech players should be immune from monopoly investigations," said Li Chengdong, the chief executive of e-commerce consultancy Dolphin Think Tank. "The regulators need to also show that the investigation is a fair move for everyone, it's not only about Alibaba."
In early April, Beijing regulators summoned 34 of the country's largest technology companies, Meituan included, and had them promise to conduct "self inspections" in the coming month. Meituan issued a public statement promising that it would not impose unreasonable measures that force merchants to "pick one from two" and that it would not abuse its market position to restrict competition. It also offered its full support to the regulators.
"Once we find evidence of illegal behavior, we will report it to regulators in a timely manner and fully cooperate with any investigation," Meituan said.
In March, the company's community group buying unit was fined 1.5 million yuan for breaching the country's price law, along with some of the other largest players in the industry, including e-commerce platform Pinduoduo and ride-hailing firm Didi Chuxing.
The Guangdong Restaurant Association, an industry group representing the interests of small restaurants, published an open letter in early April to Meituan, urging the Chinese delivery giant to slash commission charges for deliveries and to end what it called unfair terms requiring restaurants to sign exclusively with the platform.
"The move [by regulators] … delivers a strong signal of the trend to tame the platform economy," said Leslie Zhang, vice-president and general counsel at United Energy Group.