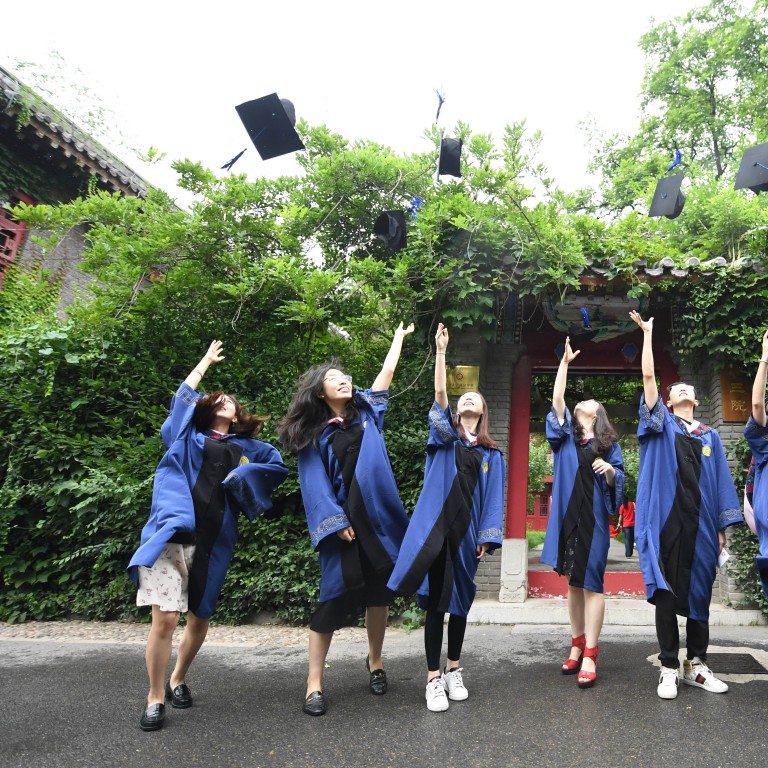 US-China tech war: China taps 12 top universities to rival MIT and Stanford in science and technology research
Peking University and Tsinghua University in Beijing are among the first batch of higher education institutions tapped to set up new tech schools
Plan is part of Beijing's aim to become a world-leading power by 2035 amid increasing trade and tech pressure from the US
China has tapped 12 of the country's top universities to build "schools of future technology" in yet another move by the country to become a global science and technology powerhouse.
The prestigious Peking University and Tsinghua University in Beijing are among the first batch of higher education institutions designated by the Ministry of Education to establish new schools focused on building China's advantage in frontier technologies, according to a statement by the Ministry on Wednesday.
As part of a wider plan announced last year, the new technology schools will be tasked with research and development of "cutting-edge, revolutionary and disruptive technologies in the next 10-15 years", the cultivation of future innovation leaders, and transforming the country's reputation from "Made in China to Created in China", according to the statement.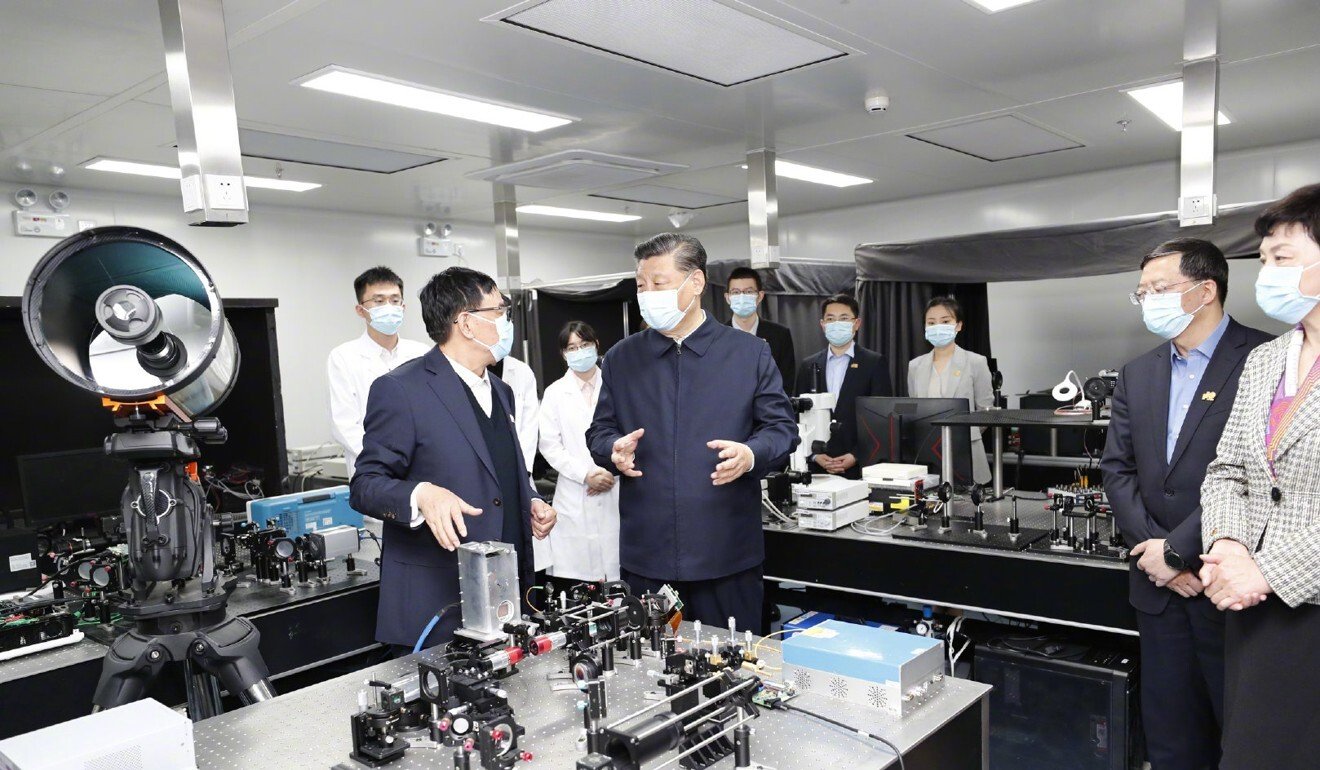 Beijing has made technology and innovation a top priority in the country's latest five-year plan, as part of its strategy to transform into
a world-leading power by 2035
amid increasing trade and tech pressure from the US.
With the new schools, China wants to compete with top global universities such as the Massachusetts Institute of Technology and Stanford University in the US, said Li Yi, chief research fellow at the Shanghai Academy of Social Sciences.
"In the past we were able to travel around the world to learn about the new scientific frontiers, but the West, especially the US, is increasingly limiting the channel of overseas study and communication [for Chinese students], which makes it more pressing to build influential institutions of our own," Li said.
The College of Future Technology at Peking University, which was established last September, will focus on life and health technologies and will be based around the two frontier interdisciplinary fields of biomedical engineering and molecular medicine, according to a job post on its website.
South China University of Technology, also among the first batch, said its new school would open to undergraduates this September, and will admit students in two majors: artificial intelligence, and data science and big data technologies.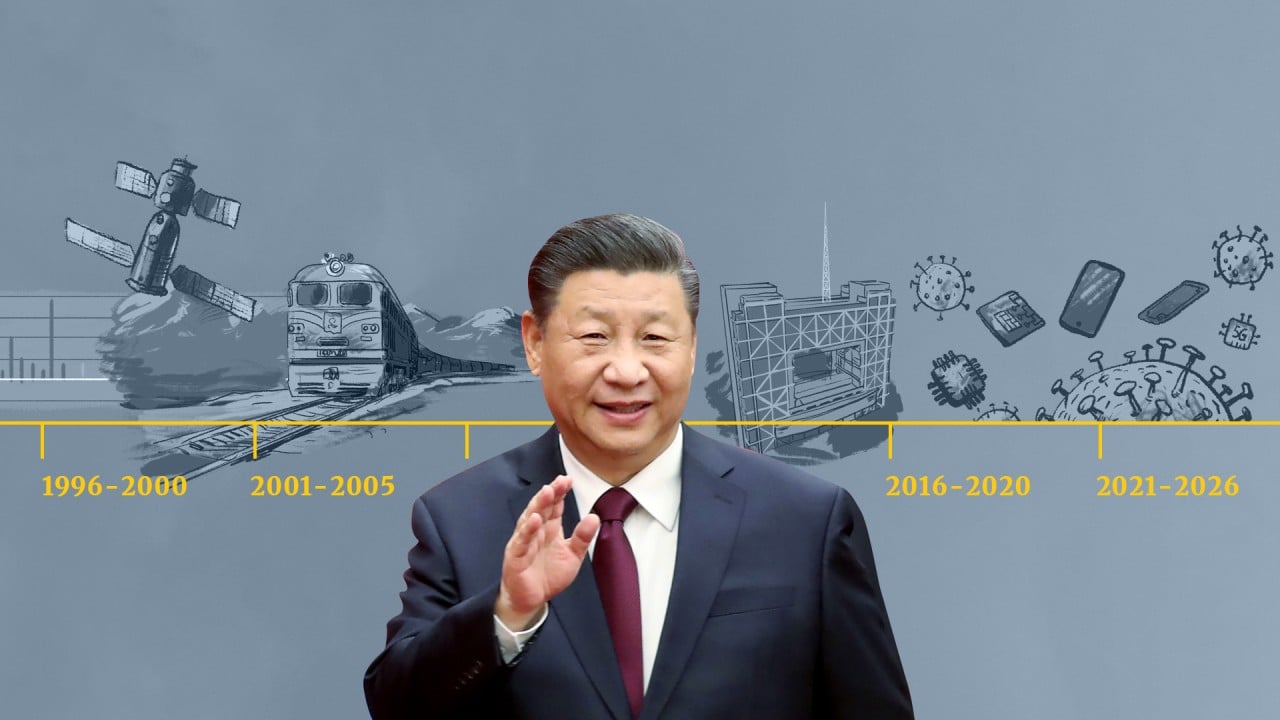 05:57
SCMP Explains: China's five-year plans that map out the government priorities for development
SCMP Explains: China's five-year plans that map out the government priorities for development
The school will work with global peers, including University of Cambridge in the UK and MIT, on joint projects for frontier technology.
Beihang University, formerly known as the Beijing University of Aeronautics and Astronautics, has been tasked with building a school for "future aerospace technology".
However, China still has a long way to go before it can effectively rival US education and research institutions, said Li.
"We will need major changes in the education system, which is currently not revolutionary or forward looking enough, to catch up with top universities like MIT," Li said. "These new schools will be a step in that direction though."