Bitcoin miners: China's cryptocurrency crackdown pushes companies overseas
Large bitcoin mining companies are looking at moving to North America and Central Asia after taking advantage of cheap electricity in China
Beijing recently announced a new crackdown on bitcoin mining in response to volatile price swings, but the country still accounts for 65 per cent of mining
Bitcoin miners are looking for workarounds to Beijing's new
cryptocurrency crackdown
in China, which accounts for two-thirds of global bitcoin mining, with some going underground or looking at moving operations overseas, possibly to places with much more expensive electricity.
A few big operators have halted China operations and are relocating mining projects to North America or Central Asia. Small miners, sometimes just individuals who keep a few computers humming at home, may choose to keep operating while hoping regulators do not go after them.
Chinese provinces like Inner Mongolia,
Xinjiang
and Sichuan are no longer the havens they once were for mining operations, which set up shop in these locations because of the relatively low electricity costs. Inner Mongolia has already issued orders to shut down all mining sites, and Sichuan is expected to soon follow suit.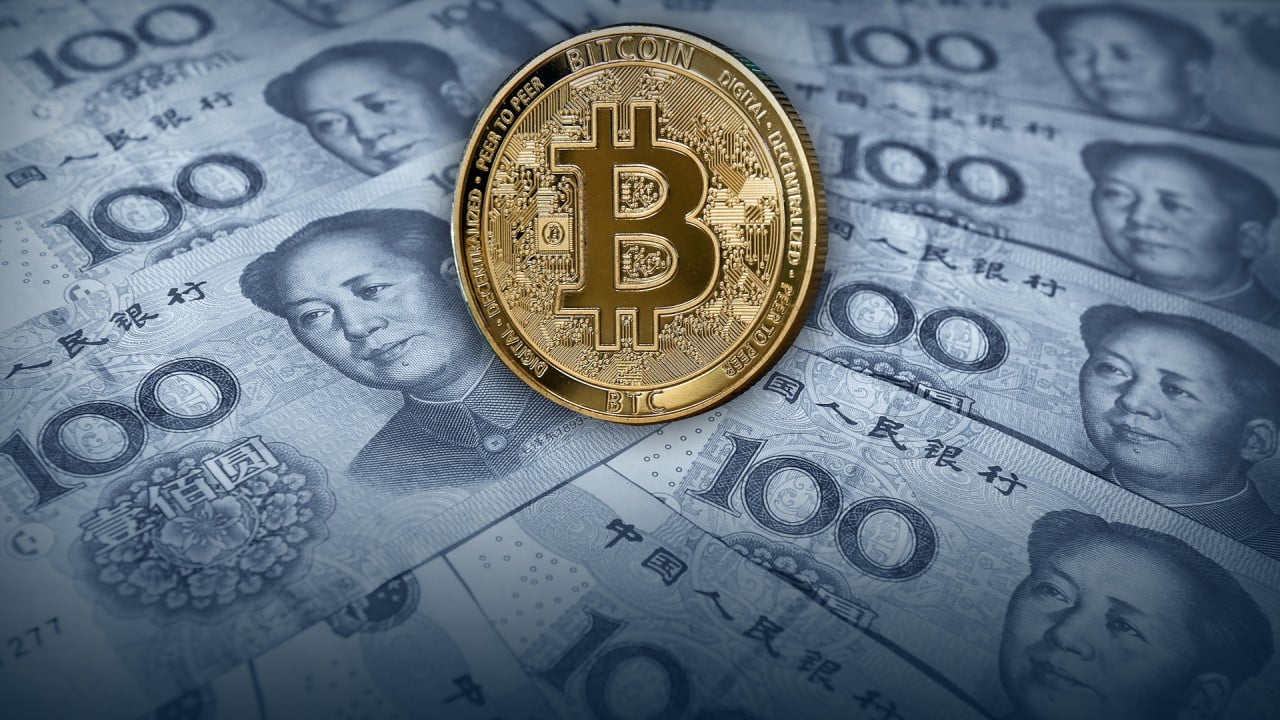 06:54
Is cryptocurrency too risky for China?
Is cryptocurrency too risky for China?
Jiang Zhuoer, founder of mining service BTC.TOP, told the
South China Morning Post
that he was thinking of moving his company's machines to North America and Central Asia. "North America has the best security and political environment for mining, but the cost is high. Central Asia is close to
Xinjiang
," Jiang said.
Moving operations out of China is only part of the cost he is facing, though. Taking the machines offline means losing out on what Jiang estimates to be two to four weeks of time that could be spent mining more cryptocurrency.
Xinjiang
alone accounts for nearly 36 per cent of the global bitcoin hash rate, a measure of the total computational power on the global bitcoin network, according to Cambridge University's Bitcoin Electricity Consumption Index. Sichuan and Inner Mongolia come in second and third, respectively, giving China a 65 per cent share of the global hash rate.
On May 21, China's Financial Stability and Development Committee, the financial regulatory agency under Vice-Premier Liu He, said the Chinese government would "crack down on bitcoin mining and trading behaviour, and resolutely prevent the transfer of individual risks to the society". The announcement came in a response to
volatile cryptocurrency prices
.
BTC.TOP, Huobi and HashCow – all major mining companies in mainland China – have since halted all or part of their mining operations in the country.
A Huobi representative said in a statement that the halt of mining services would "be more focused on the expansion of our overseas presence", without elaborating. HashCow, which says on its website that it has 10 mining farms in Sichuan,
Xinjiang
and Inner Mongolia, did not immediately respond to questions about its future plans.
"It takes time for the signal from the central government to pass on to local governments, which will take different enforcement measures," said Benjamin Gu, a blockchain and cryptocurrency expert who founded Liyan Consulting. "Inner Mongolia has banned mining, while Sichuan provincial officials will hold a meeting to study the issue on June 2."
Jiang said on the microblogging site Weibo that he does not think that mining will be immediately killed off in China. He estimates that the industry has an annual output of 100 billion yuan (US$15.7 billion) and employs hundreds of thousands people.
Even if the government forced mining companies to shut down, it might afford the industry time to handle the process. When Beijing banned cryptocurrency exchanges in 2017, companies had a few months to shut down or move overseas, Jiang said on Weibo.
The new policies might kill large-scale mining farms, Jiang said, but not individual miners.
One miner from China's southern Guangdong province, who asked for anonymity due to the changing regulatory environment, said the latest crackdown took him by surprise, but he does not plan to stop mining at home.
"It's hard to enforce [a ban on individuals], as individual miners are too small to be spotted," he said. His three-laptop mining rig only adds 108 yuan on his monthly power bill, he said, while generating about 2,100 yuan in cryptocurrency.
Another concern from the crackdown is the knock-on effect for related hardware. A Beijing-based miner said his deal to sell second-hand graphics cards to a mining peer in Xuzhou, Jiangsu province, was scuttled when the buyer cancelled because of the policy change. Graphics cards are a
key component for powerful mining machines
.
Larger mining operations looking to get out of the business might also be looking to offload some of their equipment. If that happens, though, it is unlikely to have much of an effect on the price of mining machines, according to Nishant Sharma, founder and chief executive of the cryptocurrency-focused consulting firm BlocksBridge.
"The supply crunch of mining machines is more severe than ever before, a result of the ever-increasing demand and the global chip shortage," Sharma said, noting that cryptocurrency miners need to place orders with manufacturers six to 12 months in advance for the newest models.
This article appeared in the South China Morning Post print edition as: Bitcoin miners dig deep to avoid clamp