WeChat
Get more with myNEWS
A personalised news feed of stories that matter to you
Learn more
WeChat Channels censorship goes beyond government restrictions, banning spanking, nose picking, and wearing underwear on head
Tencent rolled out new guidelines banning a slew of specific activities, much of it targeting women, for users of the video platform WeChat Channels
The guidelines go beyond what is required by Chinese regulations for live-streaming, indicating how far Tencent will go to restrict content considered harmful
Flirting, nose picking, tarot card readings and police uniforms are just some of the things banned in live-streaming on
Tencent Holdings
' super app
WeChat
, according to a guideline issued by the Chinese tech behemoth on Thursday that details hundreds of red lines for performers.
The extensive "do not do" list, which Tencent says could expand in the future, covers user behaviour for
WeChat Channels
, a video section introduced to the chat app to take on
TikTok
sister app Douyin, owned by
ByteDance
, and its rival
Kuaishou
, known for their short-video and live-streaming content.
Live-streaming has long faced strict regulations in China.
In addition to listing the usual red lines in China's laws and regulations – things that include leaking state secrets, insulting official heroes and martyrs, promoting terrorism, and broadcasting news without authorisation – the list serves as a reminder to live-streamers to watch what they say and do in front of the camera.
Words and acts that do not align with "positive social values" are banned. This could be superstitious content such as fortunetelling, politically sensitive things like "predicting a nation's fate and government policy trends", or even something as simple as guessing a baby's gender during pregnancy.
Coffins, tombstones and dead bodies are also banned, as are shots inside nightclubs and foot massage lounges. Depictions of self-harm such as suicide attempts are prohibited, as well.
The guidelines include a long list of banned sexual content, but some of it is markedly pointed at women.
02:01
What is Kuaishou? Understanding China's video-sharing app
What is Kuaishou? Understanding China's video-sharing app
Female broadcasters are banned from wearing bikinis or dresses that show cleavage. "Female pants or skirts [should not] be more than 2cm below the belly button" and "the hem of female pants and skirts [should not be] higher than the hip line".
The rules for male broadcasters are simpler: they cannot be topless or wearing only underwear.
Users also cannot wear erotic clothing such as "see-through clothes, flesh-coloured tights, fishnet stockings, suspenders, triangle shorts and low-rise shorts".
Other types of banned behaviour include repeatedly bending over to reveal cleavage or lifting a skirt. Simulated sex acts, repeated squatting, seductive lip licking, chest rubbing and hip shaking are also all banned.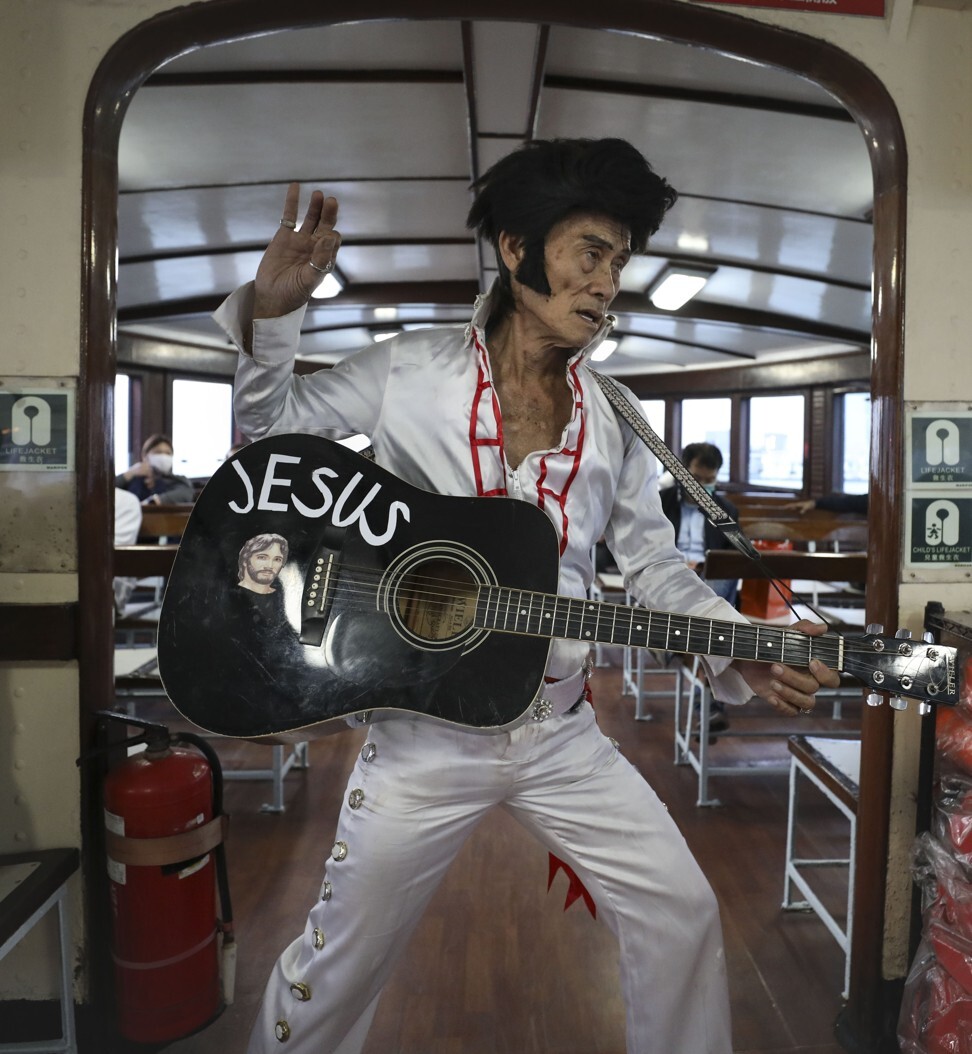 The company singles out "vulgar pornographic games", as well, giving spanking and guessing the colour of underwear as examples.
Users should also not zoom in to show particular body parts, including breasts, hips, waists and thighs.
Banned sexual content is not all human-centric: users cannot explicitly focus on animal sexual activities, either.
Users are also prohibited from wearing underwear on their head under a section prohibiting content that could "cause discomfort".
Other banned clothing includes government and police uniforms, including those from Taiwan, Hong Kong and Macau.
Similar to platforms overseas, WeChat bans dangerous content that viewers might try to imitate. Examples include eating non-food items such as socks or instant noodles made with water left over from washing feet. Examples of banned dangerous activities also include smashing cactuses with bare hands and making popcorn in an aluminium can.
Many banned activities include things that are popular and can be found all over sites like YouTube. WeChat does not want to see skydiving, bungee jumping, free climbing, paragliding, parachuting, diving or high-rise parkour on its platform.
Smoking, drinking and swearing are also banned, along with showing tattoos. And no live-streaming from bed, whether lying, leaning or bending over it, or using bedsheets or quilts as props.
And for users who are able to avoid all that, there is also an age limit: no minors unless they are accompanied by an adult. Underage users are also not allowed to act as live-streaming stars or models.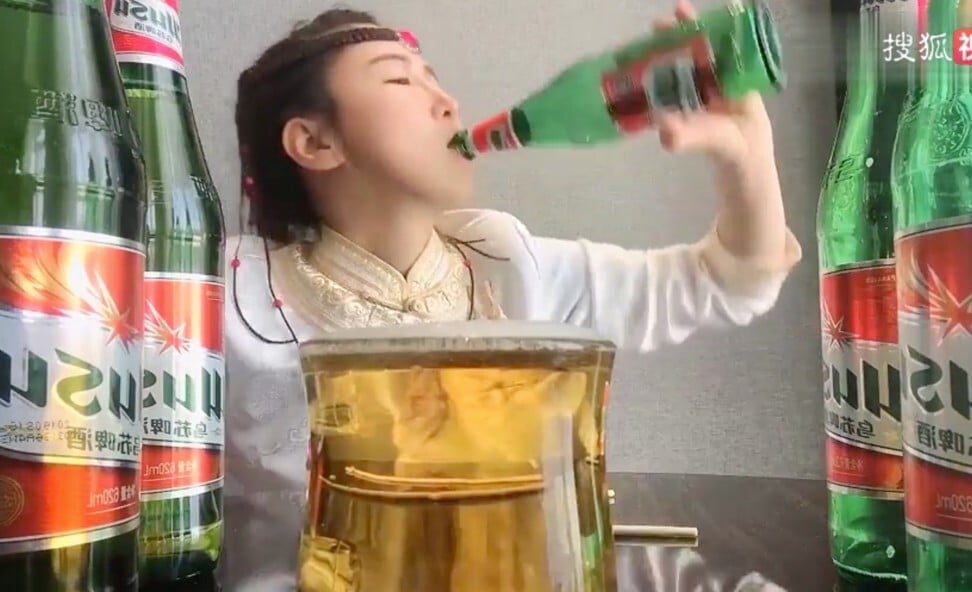 Users who violate the guidelines could see their accounts shut down or face some other punishments.
The long, unusually specific list of prohibited behaviours goes further than
government regulations
, showing the lengths to which Tencent will go to show Beijing that it is working to protect its users from content the state deems unhealthy.
It also comes as Tencent tries to differentiate the relatively young WeChat Channels from rival platforms Douyin and Kuaishou, which include a lot of content banned on WeChat like dancing in nightclubs. According to the latest data from each platform, WeChat Channels had 200 million users by last June, Douyin had 600 million daily active users last August, and Kuaishou had about 300 million daily active users at the end of 2020.
At the China Internet Radio & Video Convention on Thursday, Tencent vice-president Sun Zhonghuai criticised short-video platforms in China, saying they are pumping vulgar content to users like pig feed to the masses. He did not mention any competitors by name.
This article appeared in the South China Morning Post print edition as: WeChat draws line at flirting, nose picking and spanking