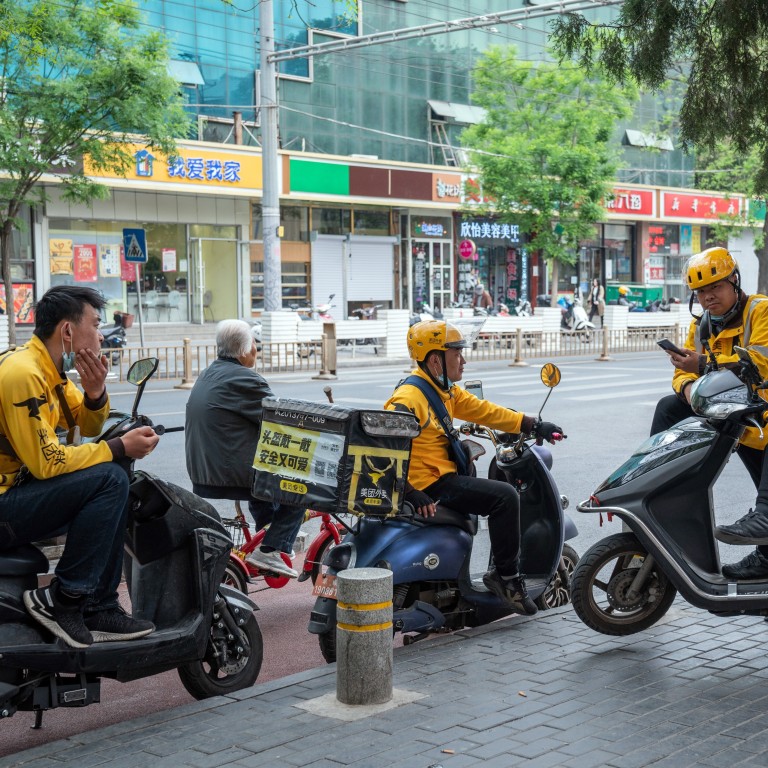 China's left-behind gig workers: as Big Tech pushes for profit, labour conditions show little sign of improvement
Many of China's gig workers move to the big city to seek a better life, only to find increased hardship
By outsourcing contractual obligations, Big Tech on-demand platforms can skirt the costs of insuring their gig workers
After a long day on the back of his electric bike, Cui Xuedong can be found singing nostalgic 90s love songs from a karaoke stall he built himself, complete with microphone and amplifier.
"I get worn out during the day and this is my way of relaxing," said the 52-year-old, still wearing his yellow helmet and vest emblazoned with logo of delivery services giant
Meituan
.
Cui came to Beijing six years ago from the landlocked province of Hunan, in the South Central China region, seeking better job opportunities.
From 6am to 4pm, he works as a janitor, earning about 5,000 yuan (US$780) a month. During lunch breaks and in the evenings, Cui uses his electric bike to deliver food orders, earning about an extra 160 yuan a day by delivering around 40 orders.
"We are workers at the bottom of society," Cui said. "But this is good money [for me]."
Cui is just one of China's 200 million gig workers for the country's internet platforms – including on-demand services providers Meituan and
Ele.me
, and ride-hailing companies like
Didi Chuxing
– many of whom left poorer hometowns to seek a better life in the big cities.
While jobs are plentiful in the big cities, those typically available to migrant workers offer the least amount of protection.
Not only must these gig workers go without access to public services in the big cities – a result of not being official residents as determined by China's household registration system, or hukou – they are also not entitled to the basic benefits that the country's labour laws afforded to full-time employees.
A 35-year-old housewife surnamed Gao, from central China's Henan province, became a Meituan delivery rider in Beijing last month after deciding to move to the capital. so she could make enough to save for the education of her 8-year-old son.
While she does technically work full-time, her contract was signed with a Meituan contractor that manages riders, not directly with the delivery giant itself. She admits that she does not even know what is in the contract.
"I only cared about the money and remember signing several copies," Gao said. "I come from the countryside and it's good enough for me to know how to write my name, so I did not ask about the details."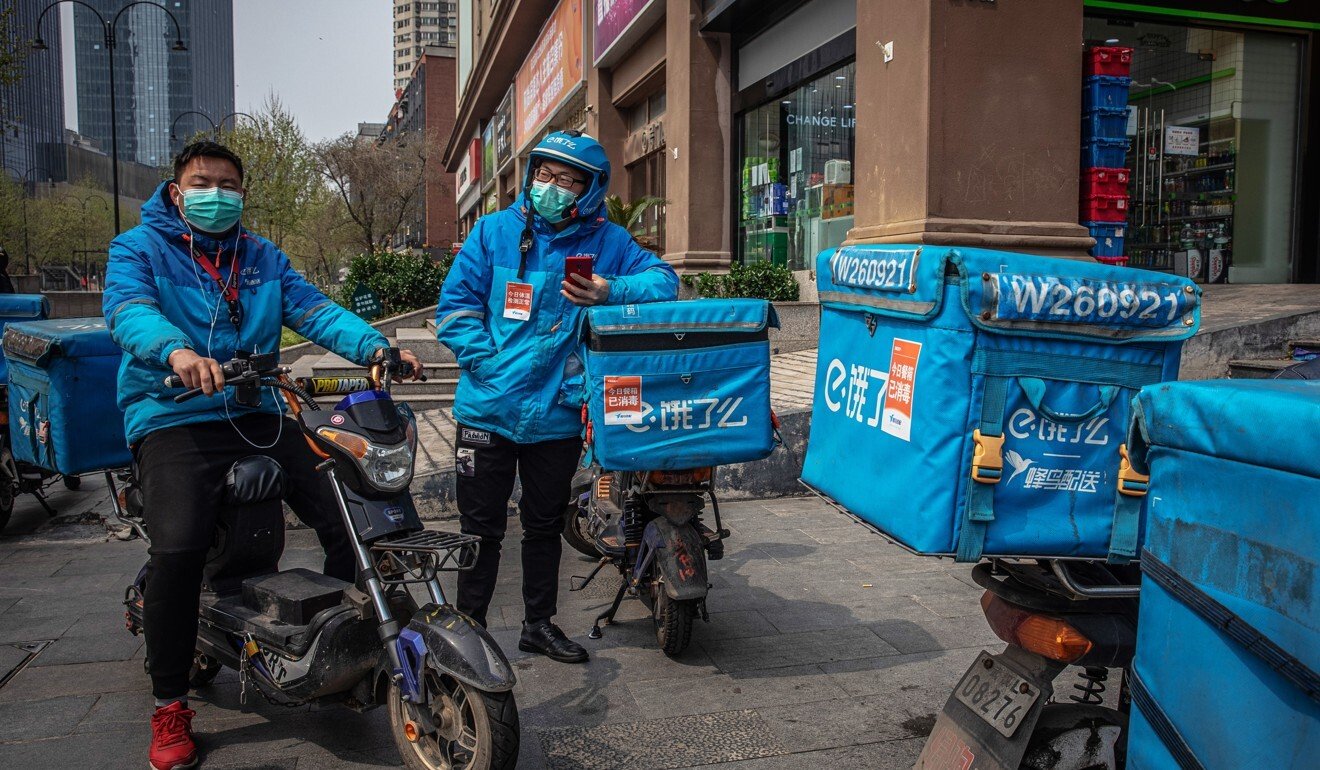 When rider Cui first started, he was able to register on his smartphone with just a few taps. He does not even know which party he signed the contract with or the content of the contract, not to mention his contractual rights.
In China, the type of relationship an employee has with a company determines what they are entitled to under law.
"There is no direct employment relationship between most of the riders and platforms," said Chang Liang, a lawyer at Beijing Jia Shan Law Firm. "Instead, riders are working for them as dispatched workers through third-party companies, so the platforms have no obligations to pay social security for them."
This cuts them off from access to the five mandatory social security schemes, including a pension, medical insurance, unemployment coverage, and work-related injury and maternity cover, to which both workers and employers contribute.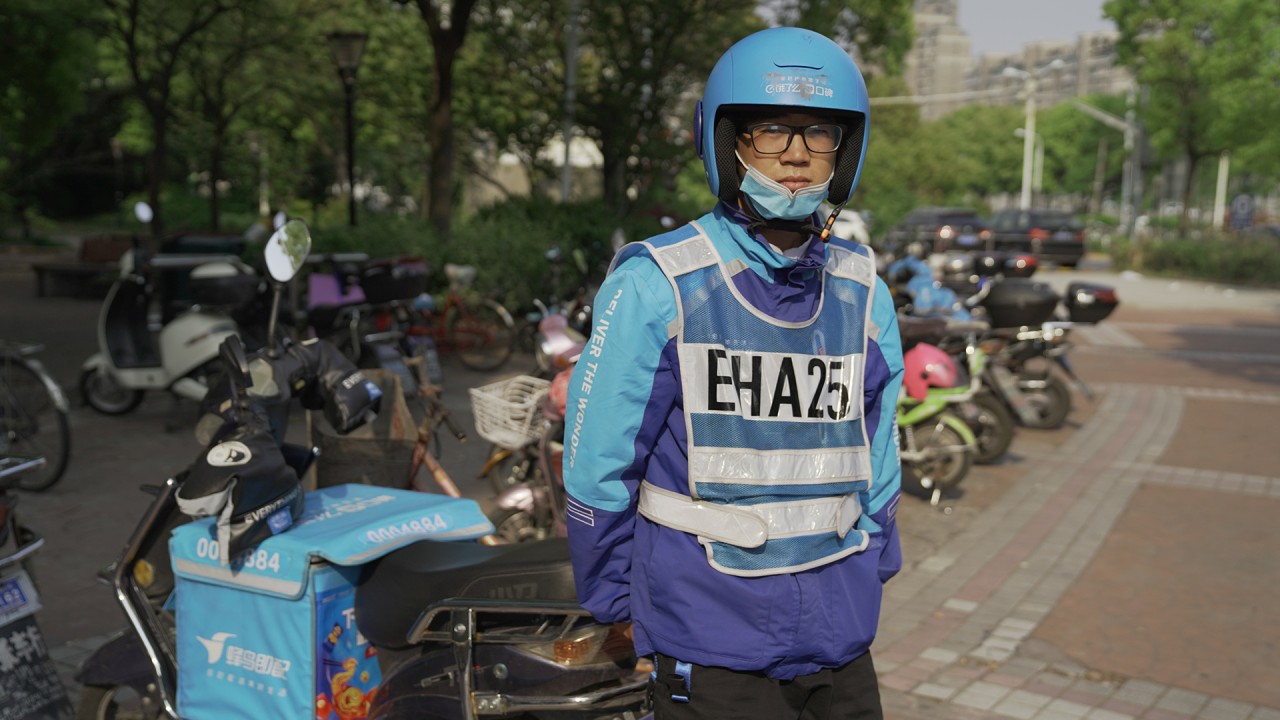 05:19
Bartender to delivery man: a young Chinese worker's changing fortunes amid the Covid-19 pandemic
Bartender to delivery man: a young Chinese worker's changing fortunes amid the Covid-19 pandemic
The
tougher conditions
for riders appear to coincide with a fatter bottom line for the tech platforms.
According to Meituan, the company's daily average number of food delivery transactions increased by 113.5 per cent from a year ago to 32.3 million in the first quarter of 2021, with average revenue per order of 0.38 yuan, up from a 0.05 yuan loss a year ago.
The company posted revenue of 37 billion yuan in the quarter ended March, up 120 per cent from a year ago, on the back of stellar growth from food delivery and other business segments.
Meituan has not responded to requests for comment on this story.
"If the platforms are forced to provide insurance for riders, they will become a mega enterprise with millions of employees," said Chang from the Jia Shan Law Firm. "Not only would internet companies be unable to support the costs, it would also lead to the disappearance of the flexibility of this new form of employment."
In January, Ele.me said it could
only pay 2,000 yuan
for humanitarian reasons to a 43-year-old courier who collapsed and died on the job. It was eventually pressured to give 600,000 yuan in compensation after the case sparked an outcry on social media. The insurance company the rider signed with only provided compensation of 30,000 yuan for his family.
"Oftentimes, it's hard to find their actual employers after an accident happens because the riders are frequently outsourced through third-party contractors and subcontractors," said Julie Yujie Chen, an assistant professor at the Institute of Communication, Culture, Information, and Technology at the University of Toronto Mississauga. "The system actually deprives riders of their bargaining power and destroys information transparency. It's designed to make everything vague."
With more public attention on this issue, Beijing is beginning to put pressure on internet companies to give these workers a "fair share" of the industry's benefits.
A group of eight Chinese regulators – including the Ministry of Transport, the Cyberspace Administration of China and the Ministry of Industry and Information Technology – lectured representatives from 10 online ride-hailing providers two weeks ago, ordering them to rectify problems such as unfair pricing.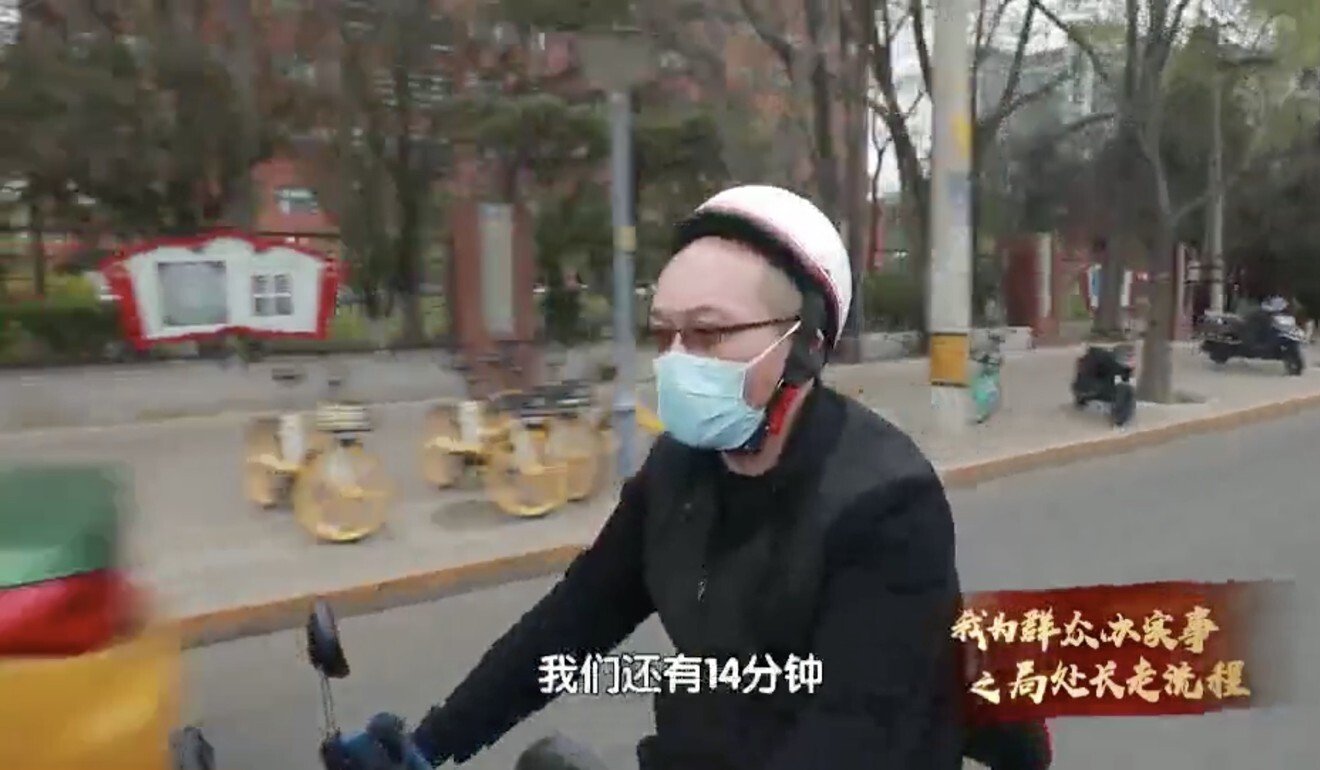 In April, a video of a Beijing labour official working a 12-hour shift as a Meituan rider made the rounds on social media, showing his struggles with traffic congestion and arriving late with orders, leading to cuts in delivery fees.
The government is also looking at ways of ensuring that tech platforms provide basic welfare benefits to part-time employees, not only full-time staff.
Wang Xing, Meituan's chief executive, said
in a conference call in May
that the company has already registered each of its riders for commercial insurance and will join a government-led occupational injury insurance programme for gig workers, including delivery riders, which is still in the planning stage.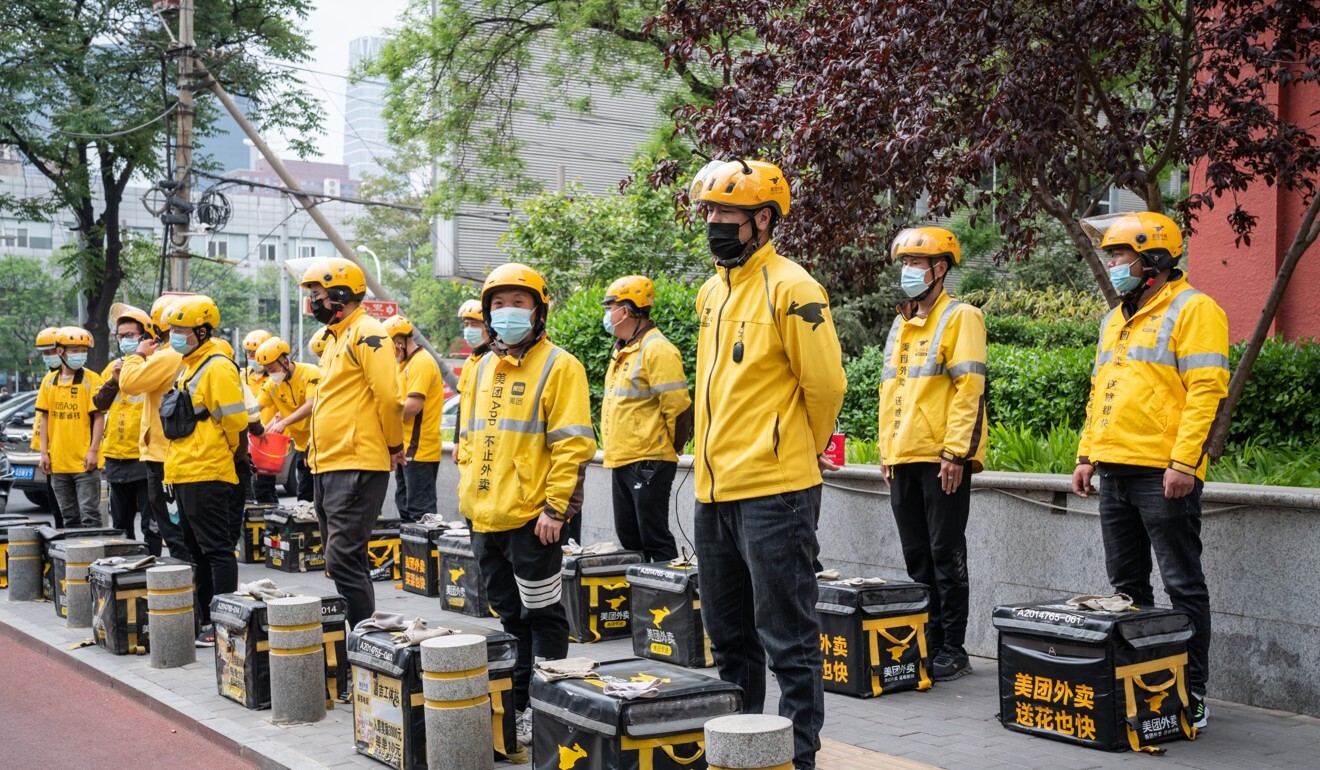 Meanwhile, the Ministry of Human Resources and Social Security said in February that the country is exploring the creation of an occupational injury insurance programme for delivery riders and other gig workers to "fill the gaps in labour and social security policies and safeguard their rights," balancing this with the need to ensure "enough room for the platform economy's development, serving as a repository and stabiliser for employment".
Even though the government is making the treatment of gig workers a priority, it does not tolerate outside parties making trouble.
Known online in China as the "leader of the delivery riders alliance", Chen was arrested in April on suspicion of credit card fraud, provoking trouble and obstructing enforcement of pandemic control measures after he founded the alliance.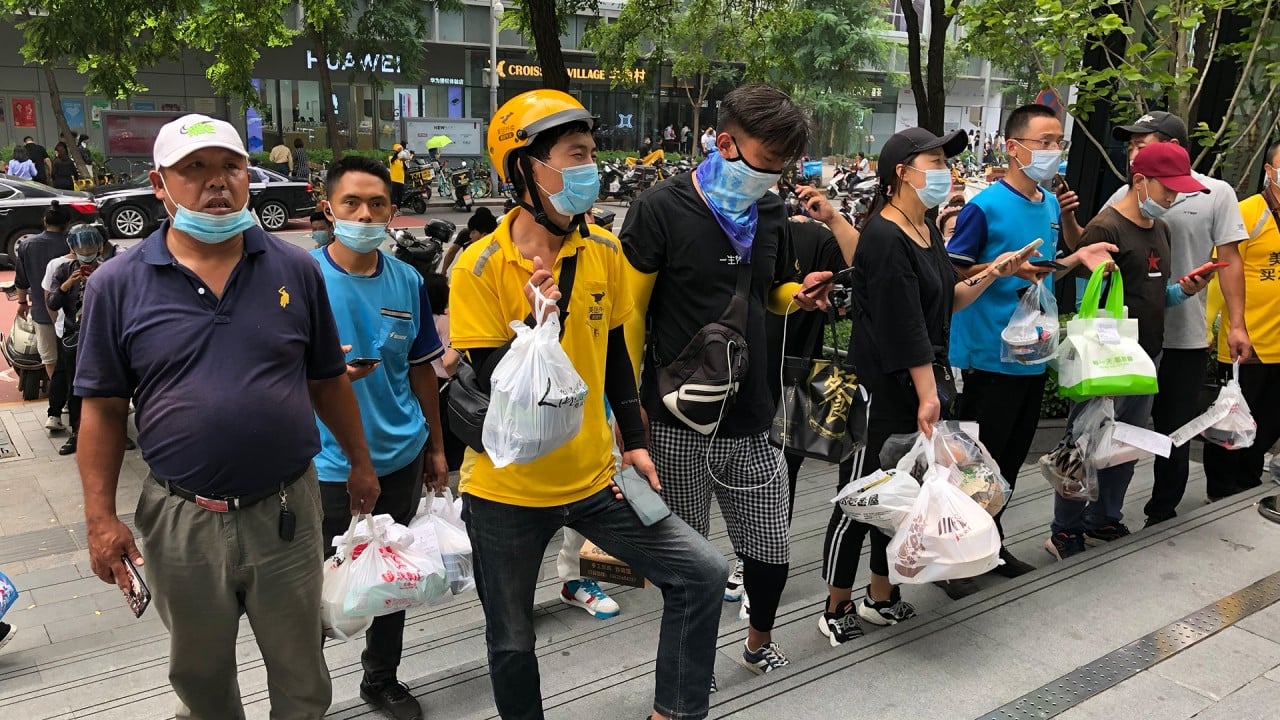 04:13
Pandemic food delivery boom creating vast amounts of plastic waste in China
Pandemic food delivery boom creating vast amounts of plastic waste in China
University of Toronto's Chen said more initiatives and innovations should be taken by the government to protect the rights for gig workers, such as establishing a third-party audit authority.
Rider complaints and labour disputes with internet platforms could be considered a lens for the social credit system of companies, used to monitor and assess the overall trustworthiness of companies.
"For an industry with high returns and low risk, providing workers with basic work-related accident insurance … should be included as a part of its operating costs," she said.