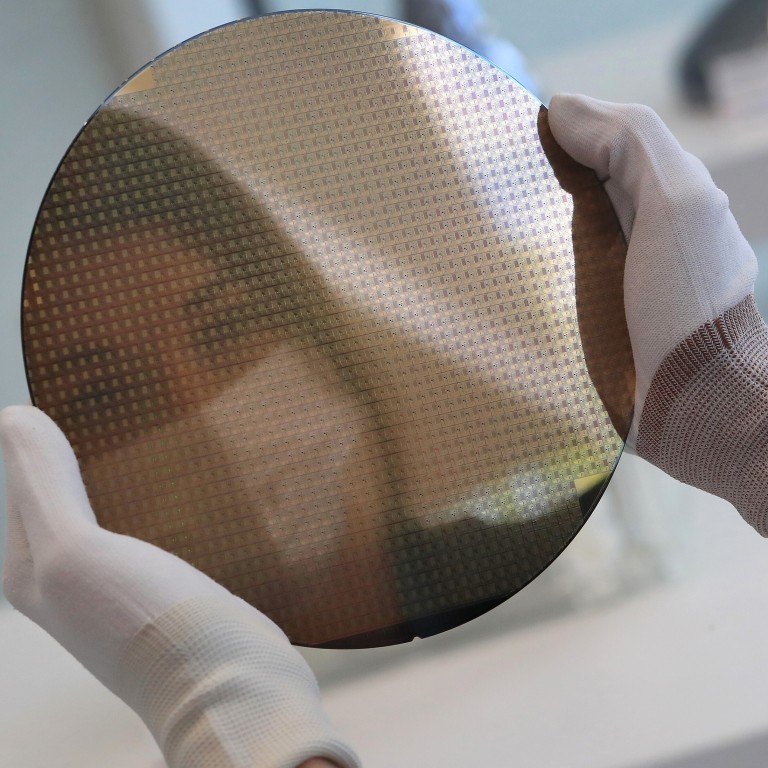 China must pursue chip assembly, packaging breakthroughs to catch up with semiconductor leaders, experts say
The stakes are high for China to innovate in chip assembly and packaging amid US efforts to counter that development
The landmark US Innovation and Competition Act identifies China as a major rival to America's technological dominance
China must pursue breakthroughs in chip assembly and packaging technologies to catch up with global industry leaders, according to experts who spoke on Wednesday at the World Semiconductor Conference held in the eastern city of Nanjing.
The world's second-largest economy now has an opportunity to catch up as the
semiconductor
industry grapples with maintaining annual growth in chip performance, which declined to 3 per cent this year from a high of 57 per cent in 2002, said Wu Hanming, a fellow at the Chinese Academy of Engineering (CAE), according to conference transcripts obtained by the
South China Morning Post
.
The focus on integrated circuit (IC) assembly and packaging innovations falls in line with a call by Chinese officials for
potential disruptive semiconductor technologies
, as Moore's Law potentially reaches its physical limit. First observed by Intel co-founder Gordon Moore in 1965, Moore's Law has become a "rule of thumb" on advances in computing power. It maintains that the number of transistors on a chip doubles roughly every two years, while the overall cost of that computing power halves.
One way China can stay ahead of the industry is through "heterogeneous integration", according to Mao Junfa, vice-president of Shanghai Jiao Tong University and an academic with the Chinese Academy of Sciences.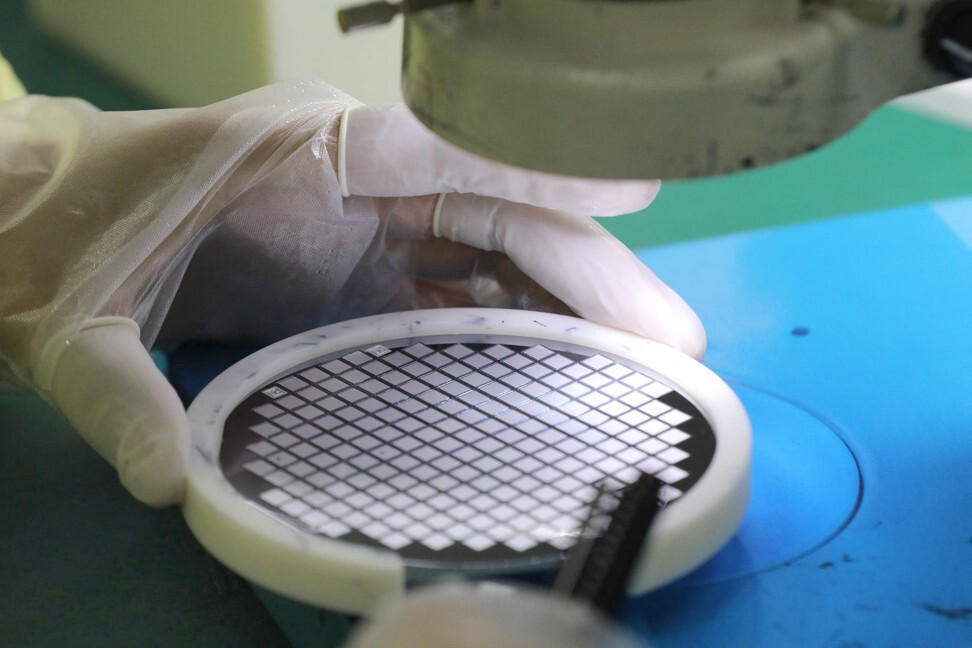 "Heterogeneous integration is the new direction for the industry in the post-Moore's Law era," Mao said. "It is also an opportunity for China to change lanes and overtake others in the IC industry."
That entails the integration of separately manufactured components into a higher-level assembly, also known as system-in-a-package.
Advanced packaging, in which a set of ICs are combined to form a powerful semiconductor, would help extend Moore's Law, according to Zheng Li, chief executive at chip firm Jiangsu Changjiang Electronics.
An example of that are chiplets, IC blocks designed to work with other chiplets to form larger and more complex semiconductors. Chiplet-based design is expected to ease the economics of manufacturing chips with a large amount of transistors.
On Tuesday, the US Senate passed the landmark US Innovation and Competition Act, identifying China as a major rival to the county's technological dominance.
The bill provisions billions of dollars to help boost American semiconductor manufacturing, as Washington seeks to reverse what it sees as the country's dangerous reliance on Chinese supply chains.
"The development of ICs has to be globalised," Wu said. "There's no future for unilateralism pushed by certain countries."
Some analysts, however, are not bullish about China's efforts in assembly and packaging.
"The overall level of China's semiconductor companies, when it comes to advanced packaging, lags behind those of global players," Richard Chen, president of applied technologies at Hangzhou-based silicon wafer manufacturer Ferrotec Group, said last month.
It would be wrong to expect China to take the lead in the IC industry as Moore's Law slows, according to semiconductor analyst Xin Yang last month, because the US remains the leader in developing advanced chip technologies.
The Chinese government has showered the domestic chip sector with favourable policies, from tax rebates to state subsidies, for any new plant capable of producing chips at the 28-nanometre node or lower, to fast track its development.
As part of the 14th five-year plan, Beijing aims to increase the country's spending on basic scientific research, including on semiconductors, to 8 per cent of total research and development expenditure.
Separately, China's customs authority has waived import duties for semiconductor equipment through to 2030. China, however, is still banned from buying the most advanced equipment needed to produce chips at leading edge nodes, including extreme ultraviolet lithography machines.
In a welcome development, the number of newly registered chip-related companies in China more than tripled in the first five months of this year from the same period in 2020.