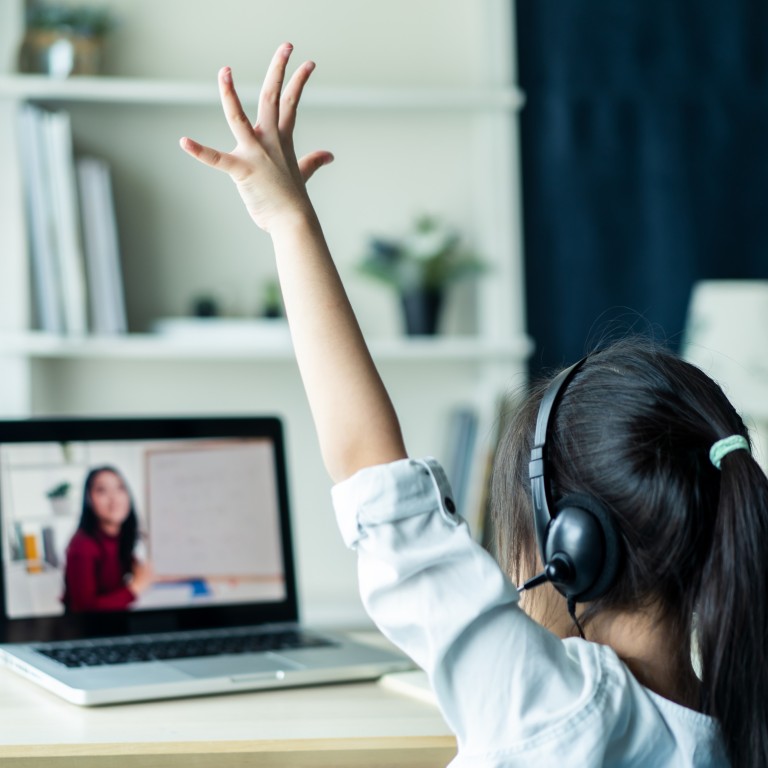 China's new private tutoring regulatory watchdog is another blow to the industry amid ongoing crackdown
The Off-Campus Education and Training Department will oversee teachers and curricula for private education companies, a once-booming market in China
The crackdown threatens investments made by Big Tech companies like ByteDance, Tencent and Alibaba, which have all poured money into private tutoring apps
China's Ministry of Education has created a new department to oversee the country's booming off-campus tutoring market and bring regulatory oversight to private teachers and curricula, spelling trouble for an industry that has proven attractive to venture capital.
The Off-Campus Education and Training Department will supervise institutions that provide training and tutoring to Chinese students from kindergarten through high school, according to the ministry. It will work with other regulatory bodies to help private educational institutions set up Communist Party cells and establish rules for incorporation, fees, and the content, scheduling and qualifications of training.
Harsher regulations could cloud the future of China's vibrant private education market. News of the added oversight sent industry stocks tumbling in New York and Hong Kong. TAL Education and Gaotu Group, formerly GSX Techedu, dropped by about 3 per cent each on the New York Stock Exchange (NYSE) on Tuesday, falling to US$28.90 and US$15.70, respectively. New Oriental Education, also listed on the NYSE, fell 2 per cent to US$9.50.
Students need help to prevent burn-out by additional education after normal school hours, the ministry said. In March, 
President Xi Jinping called
 after-school training services a "social problem", spurring a series of crackdowns.
Xiong Bingqi, director of the 21st Century Education Research Institute in Beijing, said after-school tutoring was difficult to regulate without a specific body dedicated to it.
"The new department has two key missions," Xiong said. "First, to determine requirements for the industry; second, to set up a system to ensure that all off-campus tutoring institutions are qualified."
These services have been extremely popular in China, as many parents look for ways to give their children a leg up. A report published last July by the National Institute of Education Sciences, TAL Group, and Oliver Wyman estimated that China's after-school training market for kindergarten through 12th grade would reach 730 billion yuan (US$114 billion) in 2021, up from 400 billion yuan in 2020.
The industry boom has made it a magnet for venture capital and led to a number of initial public offerings. Big Tech firms have poured in, as well. TikTok owner ByteDance created its own education brand Dali and Tencent Holdings has invested in multiple education startups. E-commerce giant Alibaba Group Holding, owner of the South China Morning Post, was also part of a US$1.6 billion fundraising round for Zuoyebang last December, making it the world's most valuable private edtech company.
With additional supervision and licensing requirements, however, comes compliance costs. If teachers at a startup are insufficiently qualified, for example, the company might fail to obtain the license it needs to start operation.
Crackdowns across the country have also pushed down valuations and led to fines.
In April, four online education firms, including TAL Group and Hong Kong-listed Koolearn Technology Holding, were 
fined
 by the the Beijing Municipal Bureau of Market Supervision for misleading consumers with false advertising. A month later, unicorns Zuoyebang and Yuanfudao were also charged by the same regulator with false advertising and fined 2.5 million yuan each, the legal maximum.
The crackdown may also have quashed plans for an IPO from Zuoyebang, which was considering a US$500 million IPO in April, according to Bloomberg. The following month, Chinese media outlet Caixin reported that those plans were suspended.
Zuoyebang is currently the market leader, with more than 100 million monthly active users (MAUs), according to a report from TalkingData and Xueyan Think Tank. The top 100 educational apps have about 361 million MAUs in total, according to the report.
Another blow came this month, when Zuoyebang and Gaotu both cut preschool tutoring services, Caixin reported, the result of a new 
minors protection law
 that bans teaching a primary school curriculum to preschoolers.