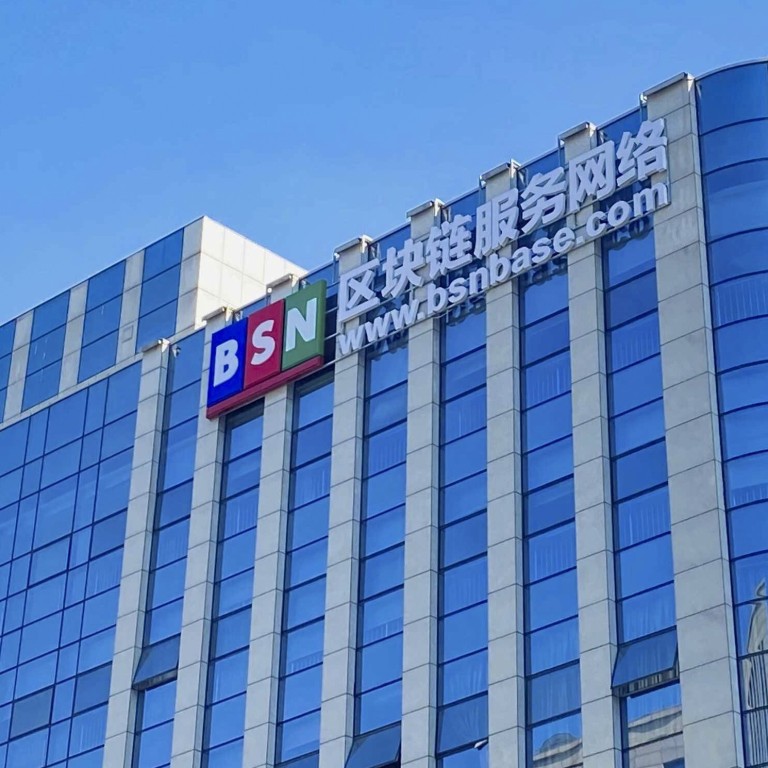 Blockchain Service Network: how little-known start-up Red Date is helping China lead the world in the cutting-edge technology
The Chinese government, which has struggled with technologies such as semiconductors, sees blockchain dominance as strategic to its tech development
Red Date received a US$30 million investment from investors including Saudi Aramco-backed Prosperity7 Ventures and Thailand's Bangkok Bank
When He Yifan used the internet for the first time in 1996, he knew it would change the world.
Twenty-two years later, the CEO of start-up Red Date Technology had the same feeling with blockchain.
At the time, his company was building some of the technical infrastructure for China's wide-scale push into smart cities.
It was a period when trades in fast-rising bitcoin and other virtual currencies became widespread while blockchain start-ups with very little to show made millions on initial coin offerings. Both practices were banned by the Chinese government in 2017, leaving start-ups with little choice but to develop blockchain solutions geared towards enterprises.
"I think that the government was smart because … they understood this was not about cryptocurrency, this [was] a new communication technology, a very fundamental technology," said He.
Since then, the little-known Red Date has helped build the Blockchain Service Network (BSN), a low-key but ambitious project that has put the firm within the country's national blockchain strategy, aiming to propel China into a leadership position in the industry by 2025 by making blockchain easier and cheaper for businesses and institutions around the world.
The Chinese government, which has struggled to achieve the cutting edge of advanced technologies such as semiconductors, sees blockchain dominance as strategic to its tech development, putting the BSN in a position that analysts say is unique in the world.
Blockchain, best known as the technology behind bitcoin, is a permanent, tamper-resistant distributed ledger of transactions.
The 14th Five-Year Plan, approved by the country's top legislature in March, marked
China's biggest political push for blockchain since 2019
, when President Xi Jinping endorsed the technology at a group study session for Politburo members. Blockchain, he said, would play "an important role in the next round of technological innovation and industrial transformation".
"Blockchain will be deeply embedded in almost all industries and business processes," said Gao Chengshi, a cryptography expert and a founding partner of blockchain developer Shanghai Hashvalue Information Technology. "It is particularly important to build China's own blockchain infrastructure."
The latest push came this month when China's Ministry of Industry and Information Technology (MIIT) and Cyberspace Administration of China (CAC) published a plan to create an
"advanced blockchain industrial system"
and cultivate globally competitive national blockchain champions by establishing industrial standards, tax incentives and intellectual property protections.
The BSN platform kicked off in 2018 with the help of state-owned enterprises China Mobile and China UnionPay, and a state policy think tank called the State Information Center, which is in charge of managing the platform and counts Tencent-owned WeBank and cloud provider Baidu as partners.
The role of the BSN in China is to enable companies, government agencies, financial institutions and others to create blockchain applications, known as distributed applications or Dapps, at low cost. The platform's aim is not only to provide the infrastructure, but also enable interoperability between different blockchains and protocols, helping the technology become mainstream.
Thousands of Dapps are already on the platform, offering everything from identity verification to smart contracts to financial solutions, although many are still in the testing stage.
One popular application has been for supply chains. In Yunnan, for instance, a province famous for its tea, the local government said it aims to use an application on the BSN to track shipments of its prized Pu'er tea.
BSN's ambitions, however, do not stop at China's borders.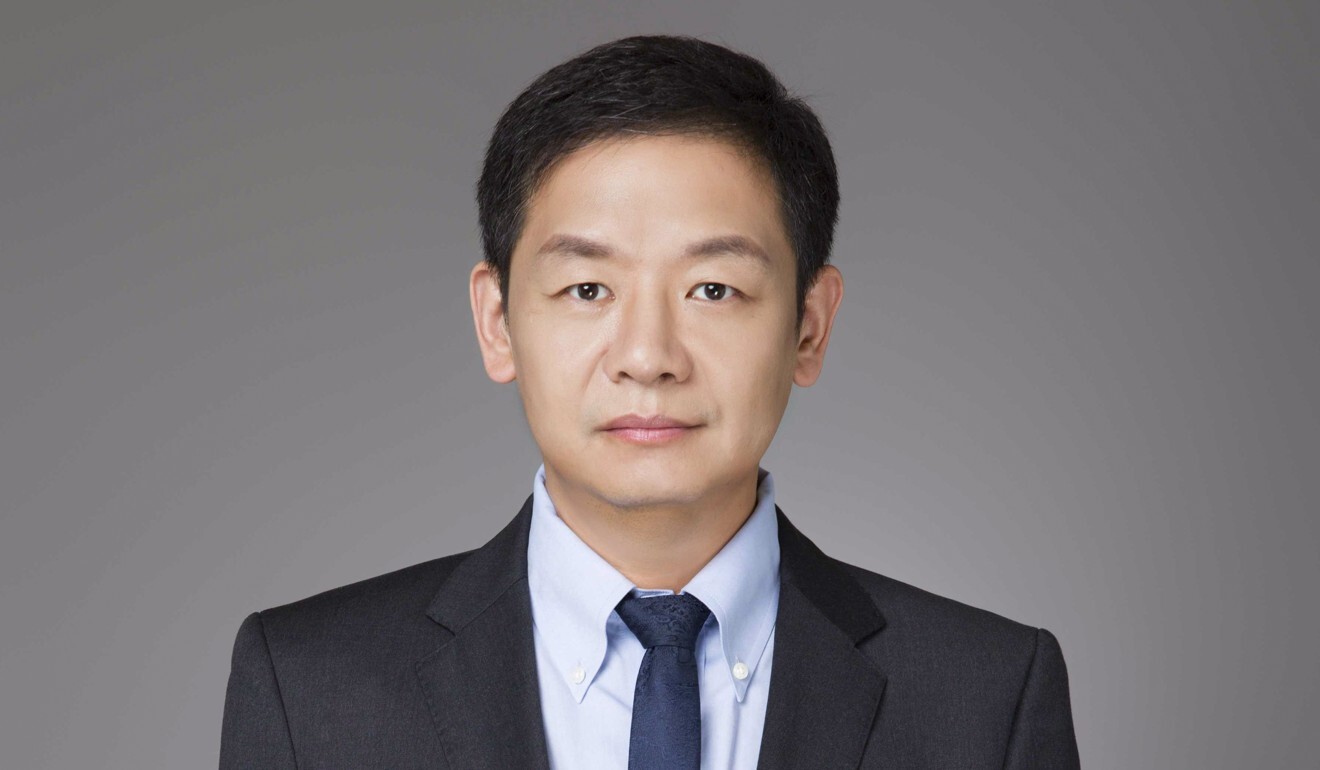 Last year, Red Date founded BSN International, an open-source platform based in Singapore, but connected to nodes as far afield as Sydney and Sao Paulo. Unlike its state-managed Chinese counterpart, the international version is run by the start-up and governed by a consortium of international stakeholders, with partners such as Hyperledger, Ethereum and Consensys.
"We want to be the backbone of a global digital infrastructure," He said.
Ultimately, Red Date's goal is to see BSN become a globally accepted standard within the next five years, similar to how every website in the world uses the HTTP protocol.
"It means you don't even need our open source code, you can just program everything on your own and connect to the global network," He said.
Hashvalue's Gao, however, points out that the technology has hit a bottleneck because potential users do not know enough about the technical and business properties of blockchain, or are not familiar with the industry itself. Red Date is currently spending less time on selling blockchain technology and services and more on helping future users understand the technology.
"It's like the internet in the early 90s," said He. "In 1997 and 1998, can you imagine how difficult it was to explain the internet to people?"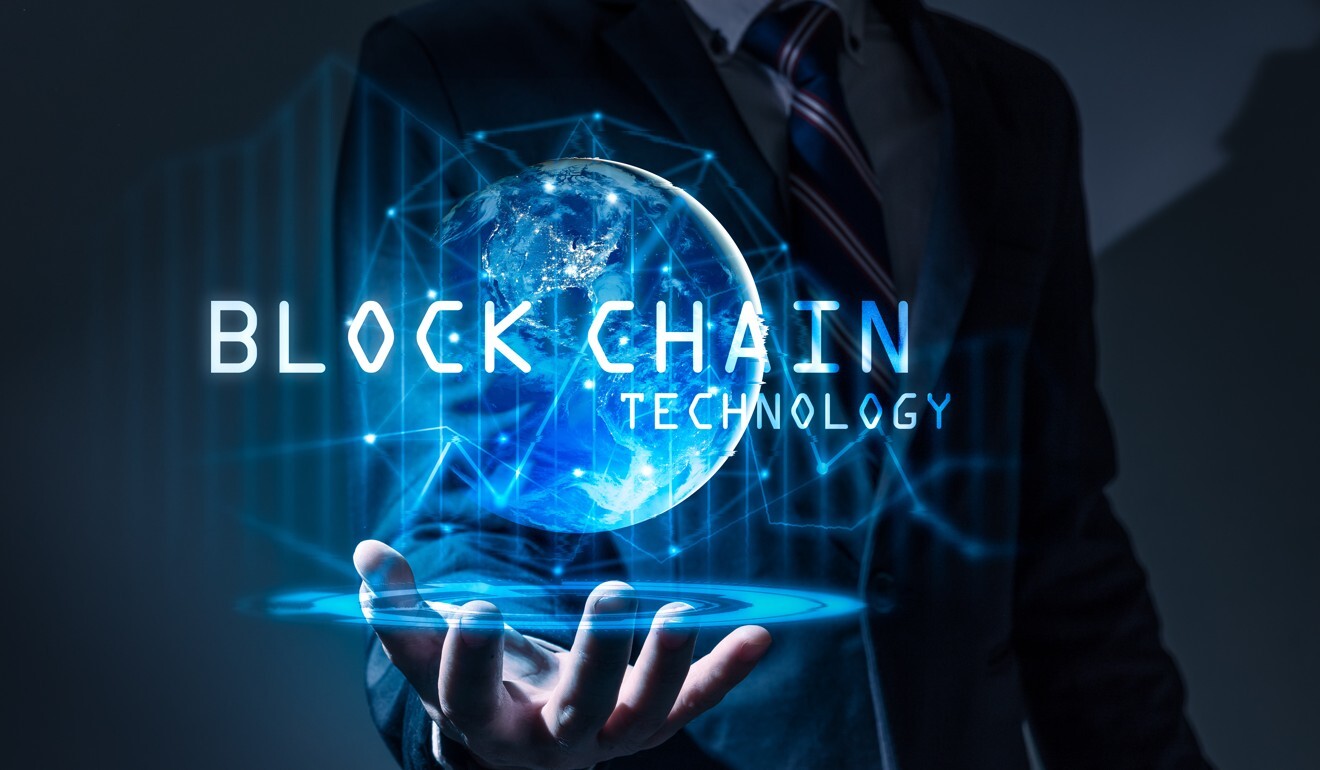 If a single phone call to pass on a message represents the internet, blockchain could be represented as a conference call, providing everyone with a new way to communicate, He said.
As a boost to its ambitions, Red Date received a US$30 million investment earlier this month from investors including Saudi Aramco-backed Prosperity7 Ventures, Hong Kong's blockchain-focused venture capital firm Kenetic Capital, and Thailand's Bangkok Bank.
Investors such as Kenetic's Jehan Chu believe that the first mass adoption of blockchain will come from enterprises and institutions, especially those in Asia. To achieve that, companies must solve issues such as interoperability and the high cost of blockchain development, conditions that Chu says Red Date is uniquely positioned to tackle.
Chu believes small, developing countries have been left behind in the technology boom. "BSN International is really a way for [them] to skip a generation of technology and infrastructure and go directly to either decentralised or permission-based ledger technology," Chu said.
Red Date's He noted that the cost for a developer using a basic Dapp can be as low as US$20 a month, compared with at least US$20,000 a year for a developer building an application on Amazon's AWS or Alibaba Cloud.
BSN, alongside China's digital yuan project, officially called DCEP, could also boost the level of cross-border trade and financial services conducted by Chinese companies, as well as accelerating the internationalisation of the renminbi, according to a paper published in late 2020 by researchers from Hyperledger.
"It looks quite clear that BSN and DCEP will stand as the key pillars on which Chinese corporations will empower their business, driving different services in the mainland and overseas within the fintech industry," the paper said.
BSN will also have to tackle the growing distrust and tech tensions between the US and China, with the platform already raising concerns that it could be used by the Chinese government to exert its influence over blockchain technology and block its use by companies that have voiced opinions critical of Beijing's human rights policies.
Foreign companies in China have been criticised by the government in the past for "politically incorrect" opinions, including Western fashion brands such as H&M, Zara and Nike, which came under pressure in March after they pledged not to use
Xinjiang
cotton in their products, citing accusations of human rights violations in the country's far western
Xinjiang
Uygur autonomous region.
For its part, Red Date said it is simply the platform on which anyone can build an application, including currencies, as long as they comply with relevant local laws.
BSN International was founded so the platform could operate in global jurisdictions, where regulations differ from those in China, which, for example, bans blockchains that require no permission to join and interact with.
This has enabled the platform to work with public chains such as Etherium, EOS and NEO. Besides being governed by international partners, the platform was made open source to increase transparency.
"Blockchain technology is a back-end technology, it is neutral to content, just like [US software and database developer] Oracle," said He.
Filippo Buzzi, head of blockchain at Swiss consulting firm Fidinam, said blockchain could become an export industry for China given the low cost of development tools for the new platform. Aside from smaller-scale projects, he said BSN currently has no rivals in the EU or the US, providing China with an opportunity to lead the field because everyone is starting at the same level.
"Among the world's major countries … China has the best understanding of the status and role of blockchain and is also the first one that recognised it," said Gao.