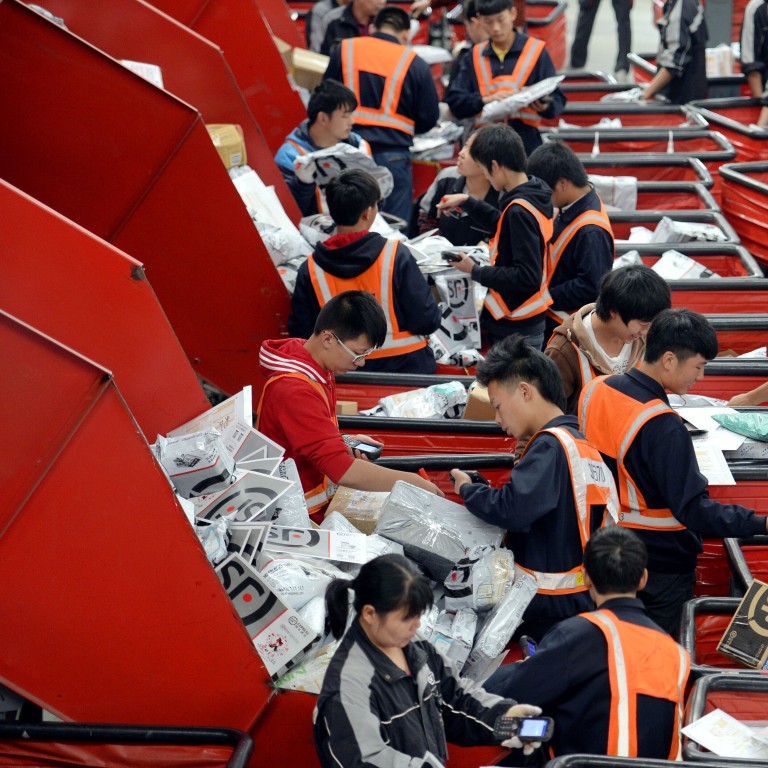 Beijing nudges 'Made in China, sold on Amazon' model along in bid to help smaller exporters
Change comes after Premier Li Keqiang decided at a cabinet meeting that China must promote cross-border e-commerce
Beijing will encourage its exporters to build up overseas warehouses and enhance cross-border logistics capabilities
China customs is rolling out a new clearance system for cross-border business-to-business e-commerce across the country from July 1, a move that could give a boost to the popular "Made in China, sold on Amazon" business model for Chinese merchants.
The system is currently applied in dozens of designated areas but the General Administration of Customs has now decided to implement it on a nationwide basis "to promote healthy and orderly development of cross-border e-commerce and to help the expansion of Chinese companies in international markets," the agency said in a statement.
The change comes after Premier Li Keqiang decided at a regular cabinet meeting last week that China must promote cross-border e-commerce. The Chinese government will encourage its exporters to build up overseas warehouses and enhance cross-border logistics capabilities.
Mainland China's e-commerce exports surged to 1.12 trillion yuan (US$178 billion) in 2020, up 40 per cent from a year earlier, according to the country's Ministry of Commerce. While this new form of cross-border trade accounted for only 6 per cent of China's total exports, its growth is far stronger than the 4 per cent in China's 2020 exports as people across the world flocked to online shopping during the pandemic.
Under the new customs administration model, an exporter can sell their goods through e-commerce platforms like Amazon.com and eBay and quickly ship the goods to overseas warehouses as long as the seller, the platform and the shipping company register their information with Chinese customs.
This should make it much easier for small exporters to sell their goods abroad, analysts said.
Wu Guoxiong, director of Shenzhen-based Guanghe Law Firm's customs law committee, said general customs clearing procedures are tailored for big exporters with "several containers of goods", but for small exporters who sell small parcels to many consumers, allowing them to bundle them into one delivery to a given warehouse will be a big help.
It "will help boost exports of medium, small and micro exporters", Wu said.
China added 46 new pilot zones for "cross-border e-commerce" last year on top of the previous 59, in a bid to promote exports during the pandemic. Companies in the pilot zones will enjoy support policies including exemption of value-added and excise taxes on retail exports and more favourable corporate tax rates. In addition, the government is encouraging companies to jointly build and share overseas warehouses.
At the same time, some Chinese merchants are encountering setbacks in selling abroad via e-commerce. Amazon banned another three Chinese brands this month amid the US platform's ongoing crackdown on attempts by sellers to solicit positive customer reviews.