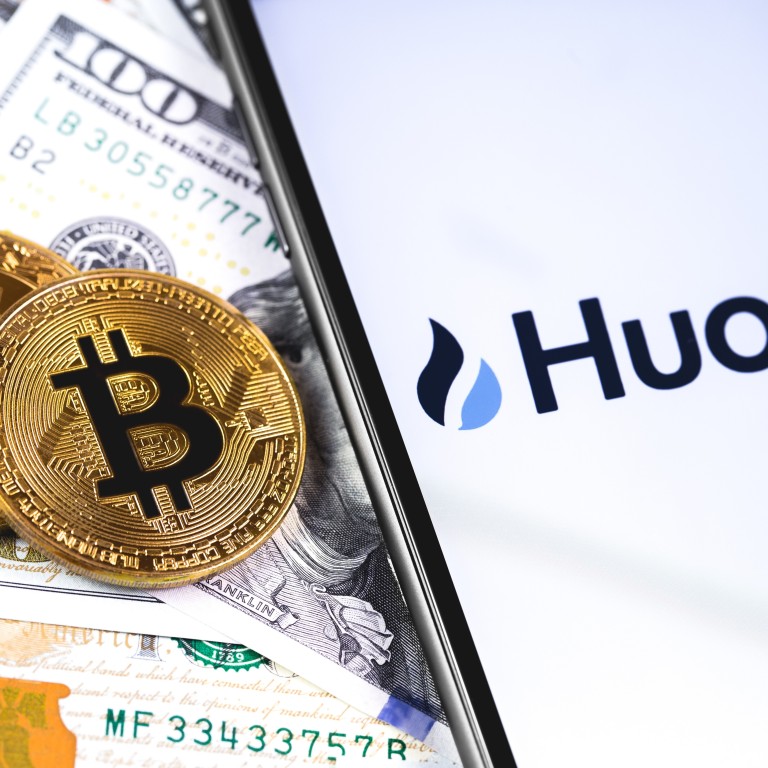 China's bitcoin crackdown: Beijing targets NGO backed by crypto tycoons and former regulators
While NGOs are heavily regulated in China, the suspension of CBAC coincides with the country's intensified scrutiny of the cryptocurrency-related sector
In May, Huobi was one of the first Chinese-founded platforms to suspend bitcoin mining services and sales of cryptocurrency mining equipment
China has banned a blockchain industry organisation that had the backing of some of the country's top crypto tycoons and former regulators, in the latest example of Beijing's ongoing crackdown on industries related to bitcoin and other digital tokens.
Called out as an "illegal social organisation", the China Blockchain Application Center (CBAC) was shuttered for operating without registration from the relevant civil affairs authorities, which "disrupted the orderly management of social organisations", according to a notice posted by Beijing Municipal Civil Affairs Bureau this week.
While non-government organisations (NGOs) are heavily regulated in China and subject to continuous crackdowns, the suspension of CBAC coincides with the country's intensified scrutiny of the cryptocurrency-related sector, which includes the banning of trading activities and bitcoin mining as well as warnings being issued about financial risks in the sector.
CBAC, a non-profit organisation established in 2015 with support from the Beijing Financial Work Bureau, said in previous statements that its aim was to "work with regulatory agencies to jointly promote the orderly development of the blockchain industry".
CBAC did not immediately respond to a request for comment on Friday.
The heads of some of the biggest cryptocurrency exchange platforms were members, including OKCoin founder Xu Mingxing as founding chairman of the council committee, and Li Lin, founder of the world's second-largest cryptocurrency exchange by trading volume Huobi, as a council member, according to a statement CBAC posted on the website of Tai Cloud Corporation, the blockchain company of its chairman Deng Di.
Advisers included top level regulators such as Su Ning, former deputy governor at the People's Bank of China, and Wei Yingning, formerly vice-chairman of the China Insurance Regulatory Commission.
"Embracing regulation" was a repeated theme in the group's previous discussions about the blockchain industry.
"The development of blockchain technology is inseparable from the continuous communication between innovators and regulators, and CBAC also looks forward to acting as the best bridge between the two parties," the NGO's former chairman Guo Yuheng said at a press event in 2020.
This article appeared in the South China Morning Post print edition as: Ban for blockchain group backed by biggest names