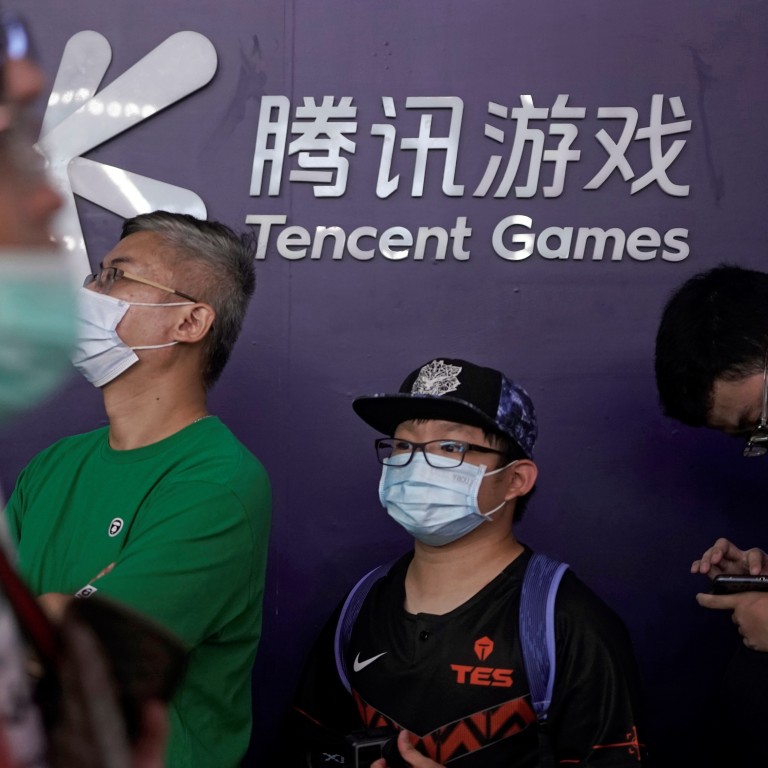 China's antitrust regulator blocks Tencent's US$5.3 billion merger of game streamers Huya and Douyu in landmark anti-monopoly case
Huya and Douyu announced a merger deal last October to create a US$5.3 billion giant with almost 300 million monthly active mobile users
The aborted merger is the latest blow to China's tech sector as regulators step up their scrutiny of monopolistic behaviour
China's antitrust watchdog officially blocked the merger of Huya and Douyu International Holdings, China's two biggest video game live-streaming platforms, both backed by Chinese tech giant Tencent Holdings, in the latest blow to the country's tech sector as Beijing intensifies its regulatory scrutiny.
The State Administration for Market Regulation (SAMR) said the deal would have strengthened the dominant position of Tencent, which holds majority stakes in both companies, considering it already controls 40 per cent of online game operations, according to a statement on the agency's website on Saturday.
The merger "may have the effect of excluding or restricting competition, which is not conducive to fair competition and may damage the interests of consumers," SAMR said in the statement.
Huya and Douyu
announced a plan to merge last October
, which would have created a US$5.3 billion giant with almost 300 million monthly active mobile users, putting in a position of taking on Amazon.com's streaming service Twitch.
As the two biggest players in the sector, Huya and Douyu already accounted for 40 per cent and 30 per cent of sales respectively, and 45 per cent and 35 per cent of active users, according to SAMR.
Shenzhen-based Tencent – which held a 43 per cent share of China's video gaming market in 2020, according to market research firm Niko Partners – owns a 37 per cent stake in Huya and 38 per cent of Douyu. It would have owned about 67 per cent of the merged enterprise.
The decision not only inhibits the tendency for tech firms to take dominant positions in game live-streaming, it directly targets Tencent, which "sends a deterrent message to other major players in the industry", said Liu Wenjie, a law professor at the Communication University of China, who expects to see more frequent and tighter scrutiny in antitrust reviews going forward.
The move to block the merger is the first of its kind in the area of business concentration, one of three categories under China's Anti-Monopoly Law, said Zhang Chenying, adviser to China's antitrust committee and a law professor at Tsinghua University.
The case, which will have "far-reaching influence and set an example for anti-monopoly actions against platform economies," sent a clear signal that Chinese regulators will not permit monopolistic behaviour, Zhang said in an article published on the SAMR website.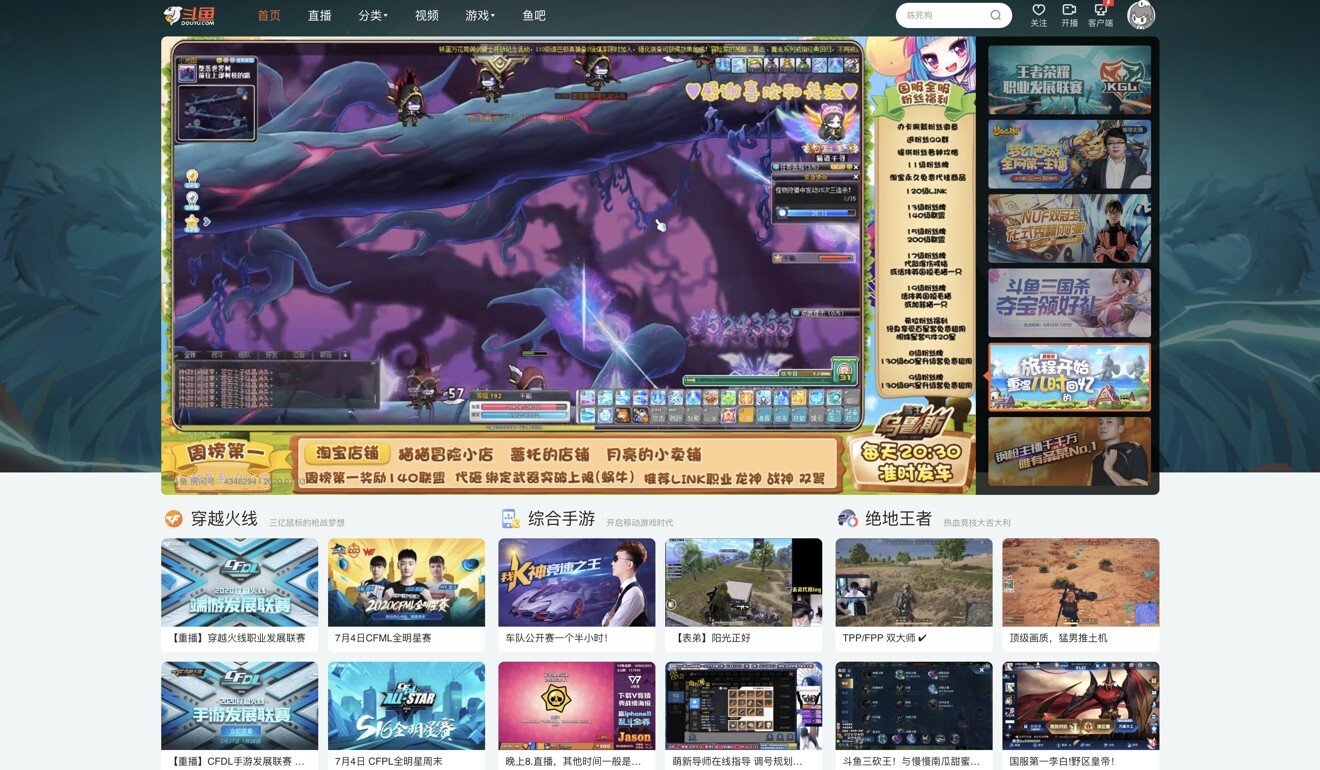 SAMR said it opened an antitrust review into the proposed merger in January, and has solicited comments from relevant government agencies, experts and competitors in the industry. The agency communicated with Tencent throughout the review, and although the company submitted a revised merger proposal, it failed to mitigate the negative impact on market competition, SAMR said in the statement.
Tencent said in a statement on Saturday that it "will abide by the decision, comply with all regulatory requirements, operate in accordance with applicable laws and regulations, and fulfil our social responsibilities."
Huya referred to the Tencent's statement when reached for comment. Douyu said it "fully respects the regulatory decision" and will cooperate with regulatory requirements.
The aborted merger of Huya and Douyu is the latest blow to China's tech sector as regulators step up their scrutiny of monopolistic behaviour. SAMR hit Alibaba Group Holding, owner of the South China Morning Post, with a record fine of 18.2 billion yuan (US$2.8 billion) in April for breaching the country's anti-monopoly law.
It has since pursued investigations into Chinese on-demand delivery services giant Meituan and online housing broker KE Holdings.
The Hong Kong-listed company already owns stakes in US-based developers Riot Games, Epic Games and Activision Blizzard, as well as South Korean firm Krafton and Japanese company Marvelous. In 2016 it outlaid US$8.6 billion to take over Finnish mobile game developer Supercell.
Tencent continues to grow organically, as well as through mergers and acquisitions, investing in gaming companies at a record pace this year. It had invested in a record 62 gaming companies by the end of June, according to Niko Partners, averaging a new deal every three days.