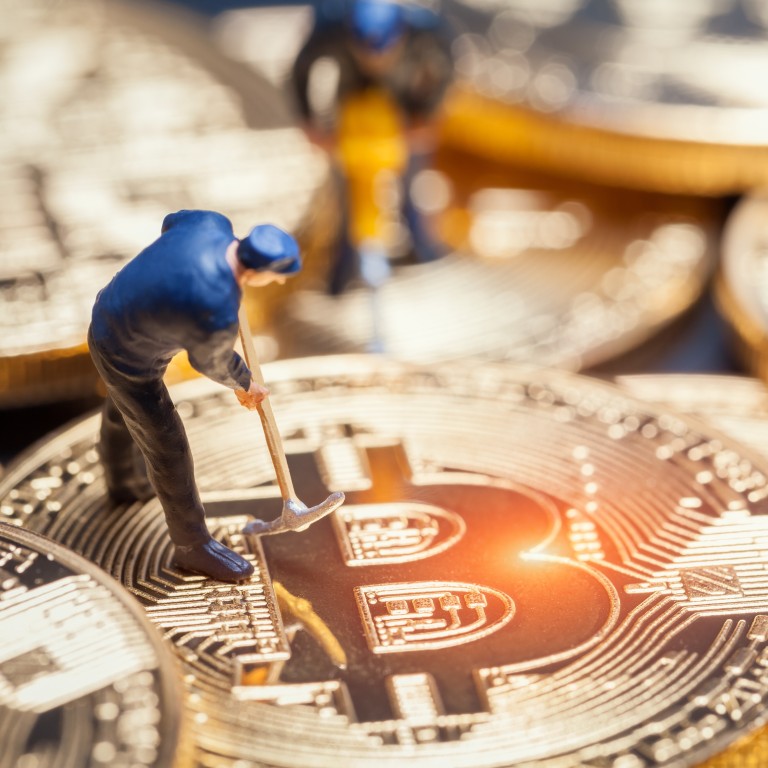 China widens crackdown on cryptocurrency miners, shrinking country's share of global bitcoin network
At least three more provinces in China have moved to shut down cryptocurrency mining operations, following Beijing's crackdown
That has removed a vast number of mining machines in the global network used to perform the calculations that verify transactions and create new bitcoin
At least three more provinces in China have ordered a halt to all
cryptocurrency mining
operations, falling in line with Beijing's crackdown, which has diminished the country's share of computational power used to support the global
bitcoin
network.
Anhui decided to "clean up and shut down cryptocurrency mines" to avoid a power shortage in the next three years, according to a report by local government-run media Hefei Online on Wednesday.
Meanwhile, the Henan and Gansu branches of the
State Grid Corp of China
started closing local cryptocurrency mining farms, following a nationwide directive by the world's largest utility company, according to a tweet on Wednesday by Colin Wu, an influential blogger who writes about blockchain and cryptocurrency.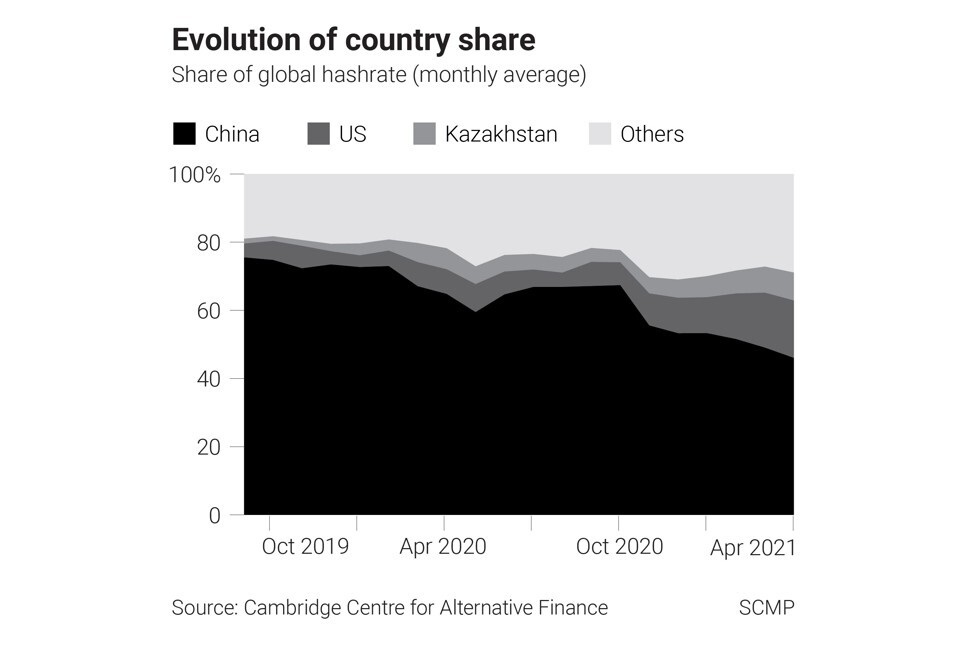 These moves intensify the central government's campaign against cryptocurrency. In May, the State Council's Financial Stability and Development Committee – chaired by Vice-Premier Liu He, the Chinese president's top representative on economic and financial matters – announced
a further crackdown on bitcoin mining and trading
in the country.
That has resulted in a spectacular exodus of bitcoin miners to new locations in the
United States
and
Kazakhstan
. It has also taken out a vast number of machines in the global network used to perform the calculations that verify transactions and create new bitcoin.
China's hash rate, signifying the computational power used to validate digital tokens, was already in decline over the past year even before Beijing's latest move, according to a report by the
Cambridge Bitcoin Electricity Consumption Index
(CBECI) on Thursday.
China's share of the global hash rate dropped to 46 per cent in April from 65.08 per cent a year earlier, while the US share rose to 16.8 per cent in the same period from 7.24 per cent a year ago. Kazakhstan, an energy-rich country that shares a border with
Xinjiang
, grew its share to 8.2 per cent in April from 6.17 per cent a year earlier, according to CBECI.
Beijing's decision in May "has effectively led to all of China's hash rate disappearing overnight, suggesting that miners and their equipment are on the move", wrote Michel Rauchs, digital assets lead at CBECI publisher Cambridge Centre for Alternative Finance, in the report.
The ongoing crackdown in China has sent the global bitcoin hash rate to fall, as many displaced cryptocurrency mining machines are still in the process of finding a new home.
That hash rate was below 100 exahash operations per second in the past seven days as of Thursday, down from more than 200 eh/s in April, according to bitcoin-related web portal BTC.com. An exahash is equal to a quintillion hashes.
Prices of bitcoin have wildly fluctuated in recent months. It has fallen below US$33,000 on Thursday from a peak of US$63,000 in mid-April.
This article appeared in the South China Morning Post print edition as: 3 More provinces join crackdown on bitcoin