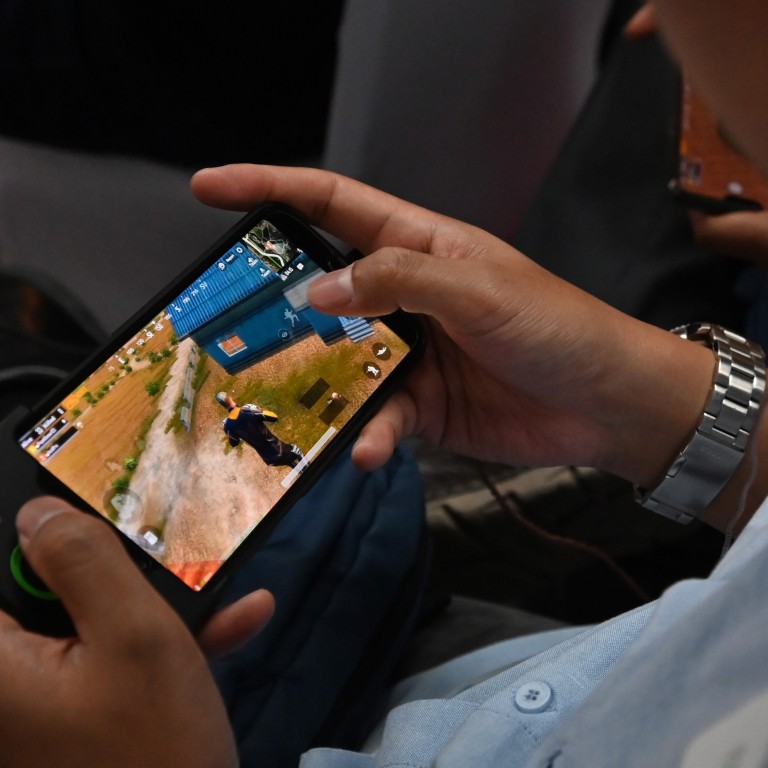 Chinese newspaper publishes, and then deletes, report that called video gaming 'spiritual opium', hitting Tencent stocks
The report by the Economic Information Daily singled out Tencent and its popular video game Honour of Kings
Shares of Chinese video gaming giants Tencent and NetEase tumbled by at least 10 per cent in the morning session in Hong Kong after the report was published
A report against
video gaming
by a newspaper managed by the
Xinhua News Agency
was deleted from the publication's website and on its
WeChat
account at noon on Tuesday, a move that one regulatory source said was made because its attack against the industry does not represent Beijing's official stance.
The piece, published in the investigation section of the
Economic Information Daily
,
described video gaming as a "spiritual opium"
that is harming the country's teenagers and singled out
Tencent Holdings
as a source of the problem. Tencent runs the world's largest video games business by revenue and operates China's multipurpose super app WeChat.
The report, which comes amid Beijing's crackdown on Big Tech companies, fanned speculation that video gaming could be the next target of scrutiny following the
off-campus education market
. Investors took a cue from the negative report, which resulted in
a decline in Hong Kong stocks
. The Hang Seng Index dropped 1 per cent to 25,987.16 at the noon break, surrendering most of the 1.1 per cent rebound on Monday. Shares of Chinese video gaming giants Tencent and
NetEase
tumbled by at least 10 per cent in the morning session and pared some losses in the afternoon.
"The report is certainly not a representation of the [central government's] official stance," said the source, who declined to be identified because he is not authorised to speak to media.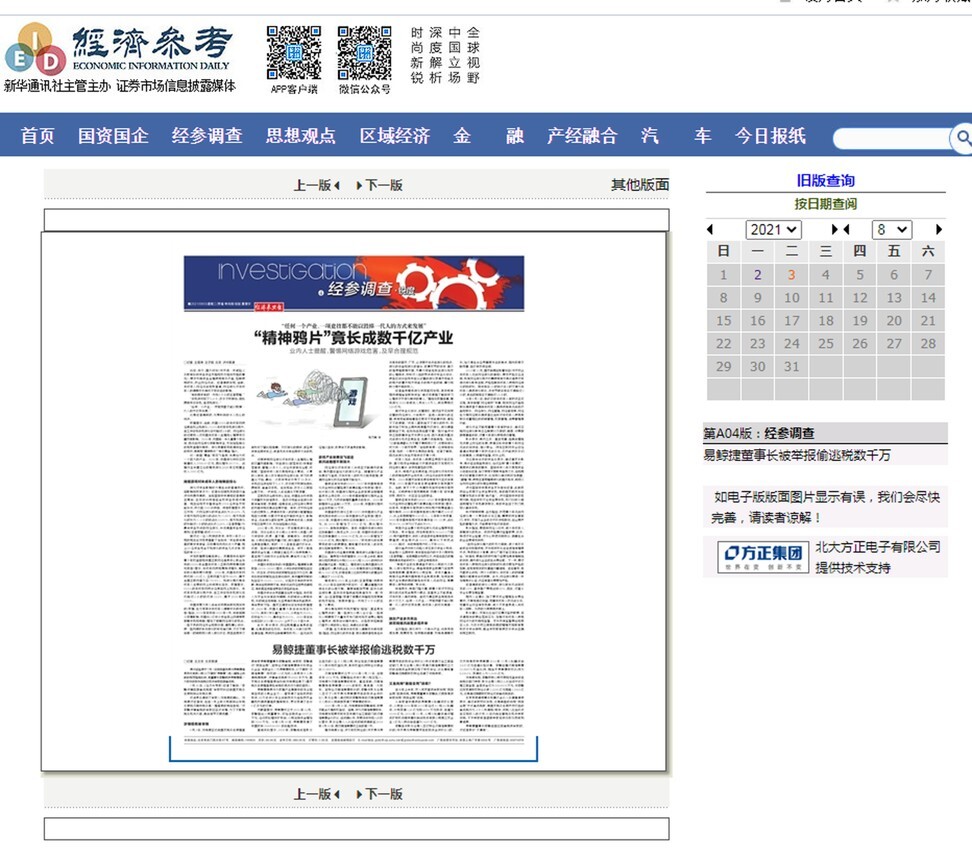 Neither the newspaper nor Xinhua immediately responded to inquiries for comment.
By Tuesday evening, the article was republished to the newspaper's website, but with the references to "spiritual opium" removed from both the headline and body.
The original version of the article blamed overindulgence in video games for short-sightedness and poor academic performances among teenagers, and singled out
Honour of Kings
, one of Tencent's most popular and top-grossing games.
The report, which was based on the newspaper's survey of students at a junior middle school in southwest China's Sichuan province, was widely shared on Tuesday by Chinese social media users and commercial websites.
The tone of the report was at odds with a speech delivered by a Chinese gaming regulator at the ChinaJoy gaming expo in Shanghai last week. Yang Fang, a deputy director of China's propaganda department's publishing bureau, which is in charge of issuing licences to video games, said the Chinese government hopes the industry can
promote Chinese culture and soft power abroad
.
Nevertheless, investors were unnerved by potential policy signals from Beijing about a crackdown even though both Tencent and NetEase have responded.
Without commenting on the Economic Information Daily article, Tencent on Tuesday announced new measures that will ban players aged under 12 from spending money on video games, according to a statement published on the Shenzhen-based company's official WeChat account. It will also further limit the play time for underaged players, from 1.5 hours each day and three hours on holidays, to one hour per day and two hours on holidays.
The company said it will also step up its verification system for player identity, upgrading its "midnight patrol" program that verifies suspicious accounts to an all-day system, and clamp down on cheats that underaged players use to access games, according to the Tencent statement.
Tencent called on the whole video gaming industry to discuss the possibility of banning all players under 12 from playing games and to do research on an age rating system for video gaming.
Netease also said it will launch a campaign to create a "healthy and green" cyberspace environment for the country's teenagers this summer, without elaborating.
This article appeared in the South China Morning Post print edition as: 'Spiritual opium' report sparks concern