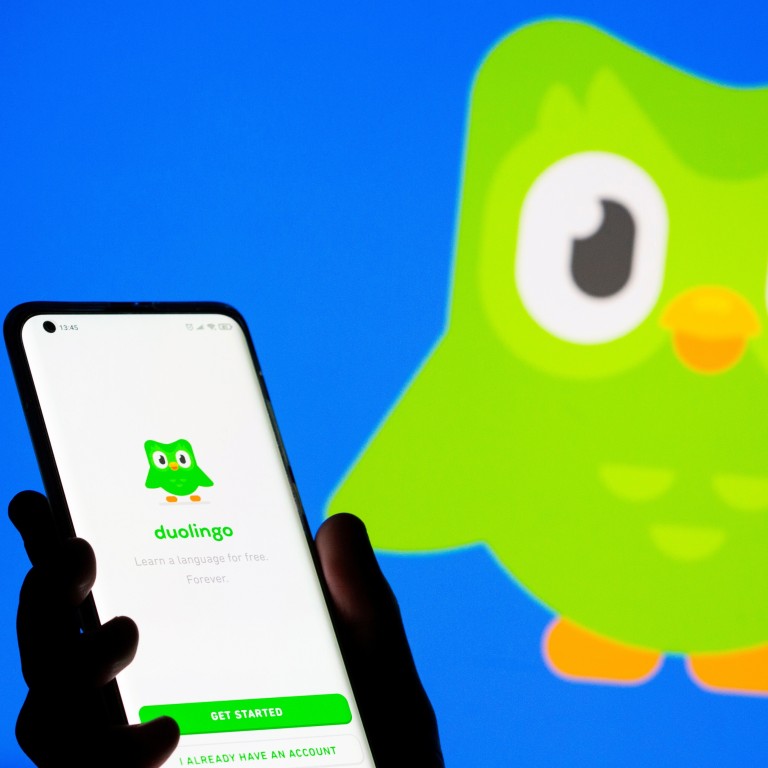 Beijing's education crackdown hits Duolingo, Memrise as language-learning apps are pulled from Chinese app stores
Overseas-based language-learning apps such as Duolingo and Memrise get pulled from some Chinese Android app stores amid the country's edtech crackdown
Duolingo, which remains available on Apple's China App Store, said it is working on the problem
Duolingo, a US-based language-learning app known for its iconic green owl, was unavailable to download on Friday morning from certain Chinese app stores, including those run by
Huawei Technologies Co
and
Xiaomi
, but it remained available on
Apple
's iOS App Store in the country.
Duolingo, which raised US$521 million from its listing on the Nasdaq last month, said in a statement that the company is working on the issue and that existing users in China can still use the app. "China continues to be a high-potential market for Duolingo and we are proud to provide free quality language courses to our users there," the company said.
Several other foreign language learning apps, including Memrise and Beelinguapp, are also unavailable. Lernu, a free project for promoting and teaching Esperanto, and Busuu, which connects language learners with native speakers, were also absent from some app stores on Friday.
The takedown of foreign language learning apps was first flagged by local users of the apps on Chinese social media. Not all the removed apps are widely used in China, though, and it is unknown how many users are affected.
"I just downloaded it for a trial. I really can't think of any reason for it to be banned", one Duolingo user posted to the microblogging platform Weibo.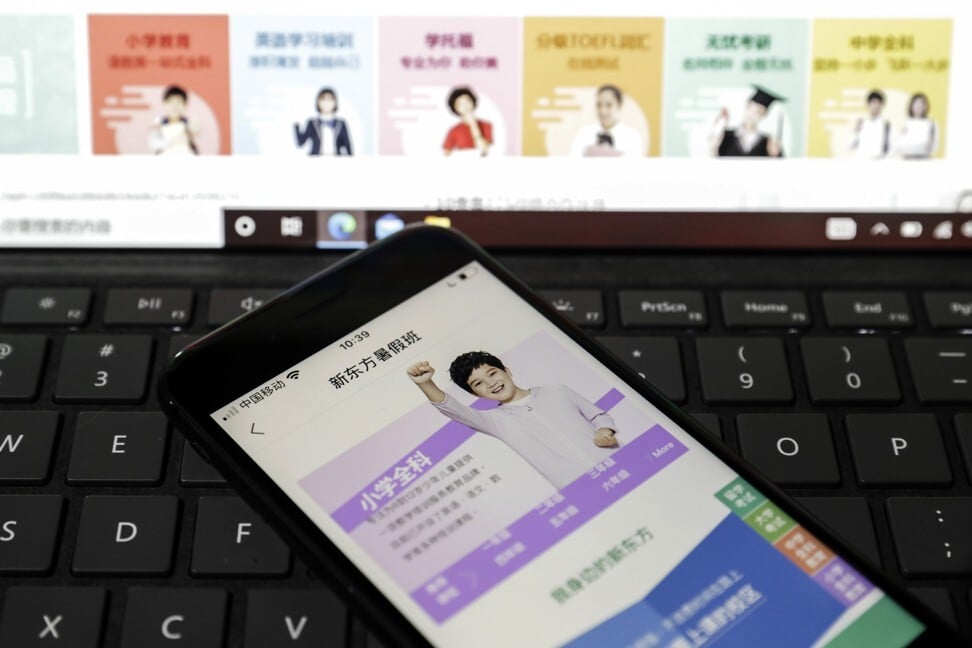 The apps' disappearance is especially conspicuous given the silence from Chinese authorities. While Beijing has engaged in a significant edtech crackdown over the past couple weeks, it has not made any announcements regarding language-learning apps.
However, one specific requirement in China's latest policy shift regarding private education is that teachers based in overseas countries are "strictly banned" from teaching to students in China. Apps like Duolingo primarily rely on automated learning, in contrast with companies like Beijing-based VIPKid, which connected students with overseas teachers.
Duolingo officially entered China in 2019. By the end of the following year, it had 15 million users, according to Chinese media outlet Jiemian. During the Covid-19 lockdowns in March and April last year, Duolinguo saw 300 per cent growth in the country, according to the company's 2020 Language Report.
Duolingo's primary sources of revenue are subscription fees, advertising and its English test that students can use to prove proficiency for overseas universities, Xiang Haina, the company's marketing director in China, told the state-owned newspaper China Daily.
Duolingo is one of the most popular language-learning apps in the world. It offers courses in 40 languages and has about 40 million monthly active users, according to the company's financial filings. It is also among the highest-grossing education apps on iOS in many countries, data from market intelligence firm Sensor Tower show. In China, it is currently among the top 10 highest-grossing education apps for iPhone.
Language-learning apps from Chinese developers, including many with functions similar to those found on Duolingo, were still available to download on Friday.
Additional reporting by Coco Feng.
This article appeared in the South China Morning Post print edition as: Foreign language apps hit in Beijing's clampdown on virtual education sector