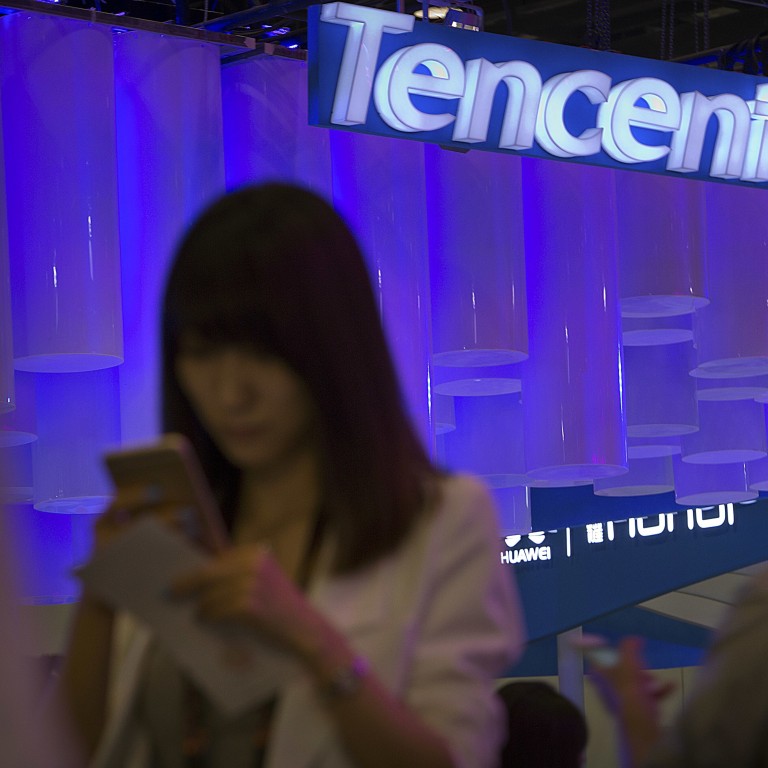 Beijing's Big Tech crackdown stirs a debate over whether it's hurting or helping the sector compete with US rivals
An article published by Tencent sparks debate over whether Chinese tech is lagging behind the US and what the regulatory crackdown means for sector
A Global Times article says regulation is timely and will kickstart a new round of innovation and competition
A debate is under way in China about whether the government's harsh regulatory crackdown on the country's Big Tech firms is not only wiping out market value but also undermining their competitiveness with US rivals.
Fang Xindong, one of China's most influential experts on cyberspace policy and now the director of the Consortium of Internet and Society at the Communication University of Zhejiang, published an article in the Global Times on Tuesday arguing that stronger regulation will help not hinder China's leading technology companies. The Global Times is a daily tabloid under the People's Daily, the Chinese Communist Party's mouthpiece.
Fang said that the digital economy gap between China and the US has been widening in recent years and that is why China "has had to strengthen rather than weaken antitrust efforts in the internet sector … to spur competition and innovation" so that "China can regain its dynamism and keep pace with the US when it comes to the digital economy".
The valuations of Chinese tech companies have been falling since 2015 due to their dependence on monopoly positions, lack of innovation and stifled globalisation, Fang argued. In contrast, US firms such as Apple, Amazon, Google, Facebook and Microsoft Corp have grabbed bigger overseas market shares by strengthening their competitive advantages in the core fields of science and technology.
Fang mentioned an article published by "a researcher with an academy of a top Chinese internet firm", in an apparent reference to a now-censored paper published earlier this month by Tencent Holdings.
Yan Deli, a researcher with the Tencent Research Institute, published an article last Friday warning that Chinese tech firms are falling behind their US counterparts in terms of both revenue and market capitalisation, after a growth period between 2016 and 2018.
China's tech industry is at a low point, Yan wrote, and the country must "tightly grasp the historical opportunity of information development and digital revolution" to avoid repeating the mistakes of missing out on previous industrial revolutions.
Yan's article was later censored on WeChat, the hugely popular social media platform run by Tencent, by Saturday morning after it was widely shared amid confusion and even resentment about the government's crackdown on Big Tech. Beijing has so far unleashed a number of new measures, lawsuits and regulations targeted at Big Tech, spurring an investor exodus.
The market cap of internet giant Tencent and e-commerce titan Alibaba Group Holding, the sixth and seventh most valuable internet companies in the world respectively, made up around 13.3 per cent of the total valuation of the global industry's top seven companies by the middle of this year, compared with 23.8 per cent at the end of 2017, according to Yan's article. Alibaba owns the South China Morning Post.
Ming Liao, a partner at venture capital firm Prospect Avenue Capital, said Beijing's understanding of technology competitiveness is wider than just the internet.
"In English, the terms internet company and tech company are somewhat confused while in China the distinction is very clear: Only companies with hard core science are technology companies," said Ming, adding that China's 14th five-year plan also considers the importance of technology companies within industrial supply chains.
At present, Chinese tech often focuses on soft technology, such as commercial applications based on transactional and e-commerce businesses, said Cameron Johnson, an adjunct faculty instructor at New York University and partner at Tidal Wave Solution.
"US tech has more hard core technology, such as patented, equipment-related, and engineering-focused innovation," said Johnson. "These are harder to disrupt and have great first mover advantages in markets."
Another issue for China's tech sector has been a focus on primary markets without much expansion outside the country, which for some means limited growth and even hitting a plateau, he added.