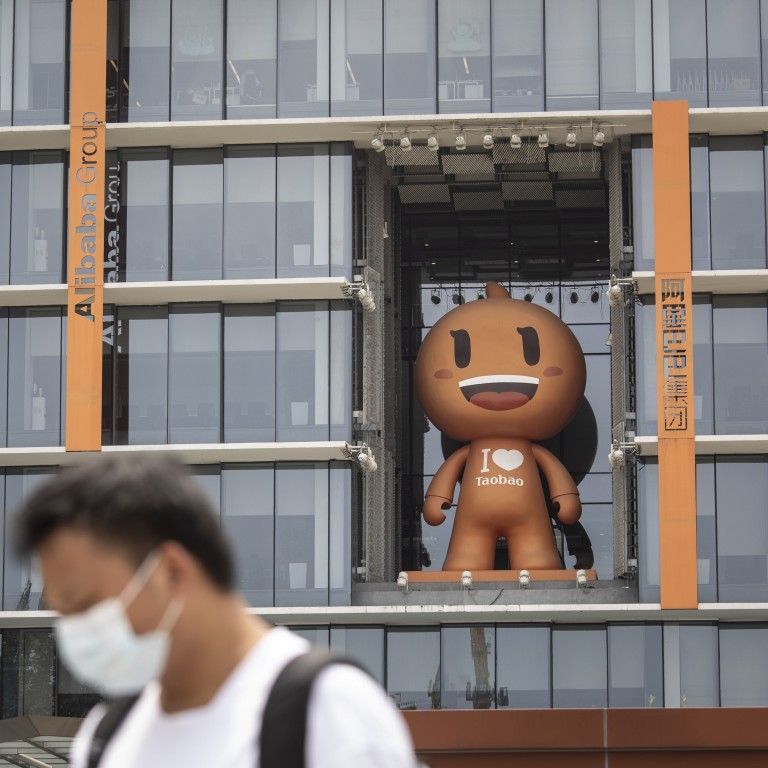 China's Big Tech crackdown: Beijing's targets 'unfair competition' online with new rules challenging internet platforms
A new draft regulation expands the power local market regulators have over internet platforms operated by Big Tech companies like Alibaba, Tencent and Meituan
The State Administration for Market Regulation is tightening its grip on cyberspace as tech stocks continue to be battered by China's sweeping crackdown
China's market regulator has issued a draft of new rules that are set to empower the agency's bureaus across the country to target "unfair competition activities" in a fresh effort to rein in the country's once freewheeling technology giants.
According to the draft, which the State Administration for Market Regulation (SAMR) released on Tuesday, the agency's municipal and provincial branches are authorised to look into and discipline internet firms for inappropriate activities in cyberspace. Targeted practices include ones that have been widely used by Big Tech companies, such as faking traffic data and blocking links from competitors.
The SAMR had already been broadly empowered to crack down on anticompetitive behaviour according to China's 1993 Anti-Unfair Competition Law. The draft signals that the agency now wants to apply those rules to the internet after years of largely leaving online activities alone, according to Zhai Wei, executive director of the Competition Law Research Centre at the East China University of Political Science and Law in Shanghai.
"Regulators are also encountering some new types of unfair competition behaviours and a lack of detailed standards," Zhai said. "For internet platform companies, they may also lack a clear compliance guide. That's why [regulators] made this rule."
Under the rules, a market regulator would be able to initiate an investigation into an internet platform if it is located where the platform is registered, its management is based, its operations take place or misconduct is reported or spotted. The document is currently open to public feedback, and draft regulations are normally put into effect a few months after being published.
The new rules will further enhance the agency's power in cyberspace, paving the way for any provincial or municipal bureau "above the county level" to show up at the doorstep of Big Tech companies for an investigation or to issue fines.
The regulator's move to solidify its authority in the tech sector comes just after the recent slate of market crackdowns have spooked investors, pushing them to sell Chinese tech stocks in Hong Kong.
Tencent Holdings
lost 4.1 per cent in the city on Tuesday, while Alibaba's stock fell 4.8 per cent to HK$171.8, below its listing price of HK$176 in November 2019.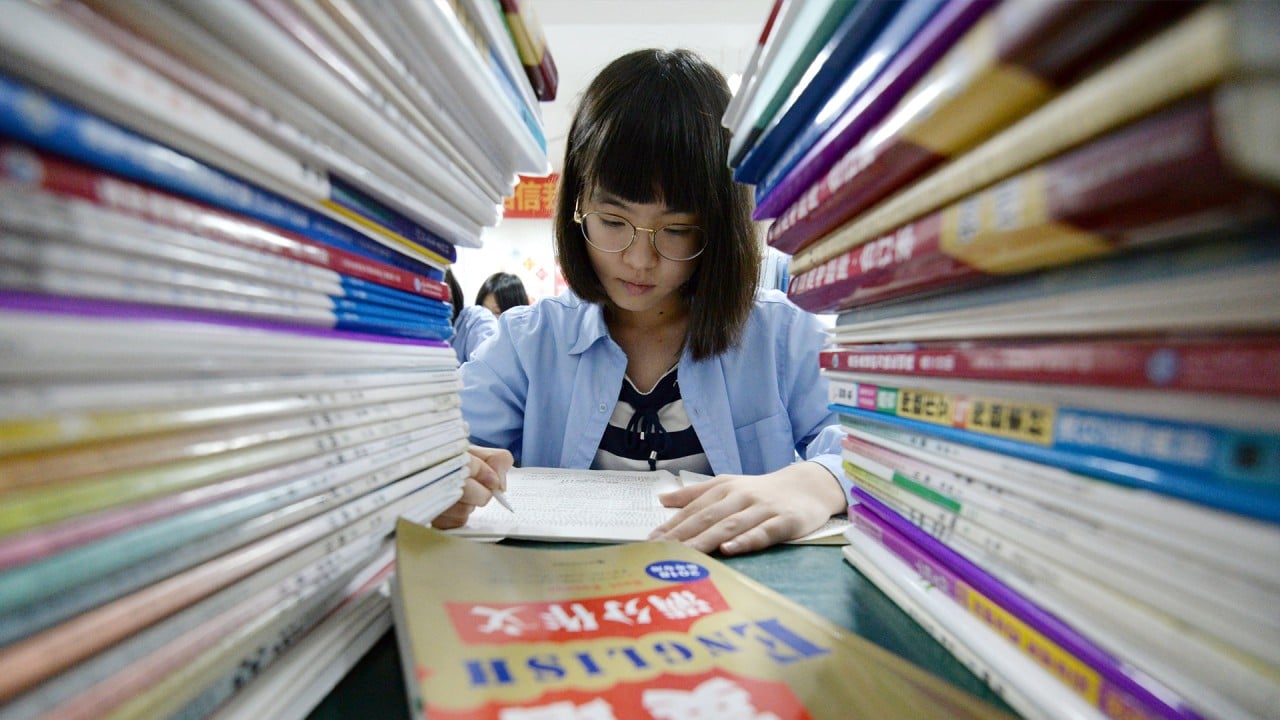 03:22
Crackdown on private tutoring leaves industry, students and parents drawing a blank
Crackdown on private tutoring leaves industry, students and parents drawing a blank
Meituan lost 3.5 per cent on Tuesday as the company continues to wait for the conclusion of the SAMR's investigation, which could see the firm
fined hundreds of millions of dollars
. Video streaming site Bilibili closed down 7.7 per cent and
TikTok
rival
Kuaishou
fell 4.7 per cent.
In a sign of the government's tightening grip on the tech sector, recent investigations and fines have been met with public statements of gratitude towards regulators from tech firms and promises to do better. It marks a sharp contrast to past behaviour that indicates Big Tech companies once had more room to manoeuvre.
In 2015, the State Administration of Industry and Commerce – an agency absorbed into the SAMR in 2018 – published a report on its website alleging that only 37.25 per cent of products sold on Alibaba's Taobao.com were authentic. Alibaba hit back, starting a war of words with the regulator and calling out one agency official by name for making false allegations. The regulator later published a paper detailing the company's alleged wrongdoings, which Alibaba denied. The saga ended with the regulator withdrawing the paper.
Under the new rules, though, internet platforms will face more pressure to reduce certain behaviours. The rules restrict the use of data and algorithms to "hijack traffic" – behaviour that includes directing users to certain shops to the detriment of others, according to Zhai. It will also crack down on blocking consumer access to competing internet products and services.
The draft specifies that operators are not allowed to use technology to enforce platform exclusivity by placing restrictions on parties involved with a transaction, when and where sales are made, or participation in promotions. Operators are also not allowed to issue fake or misleading commercial promotions, such concealing negative reviews or boosting positive ones, or present false data on things like the number of transactions or clicks on a piece of content, according to the document.
In the event the SAMR launches an investigation, the rules also enable it to hire "expert observers" to assist.
This article appeared in the South China Morning Post print edition as: Beijing watchdog sets out new rules for internet firms