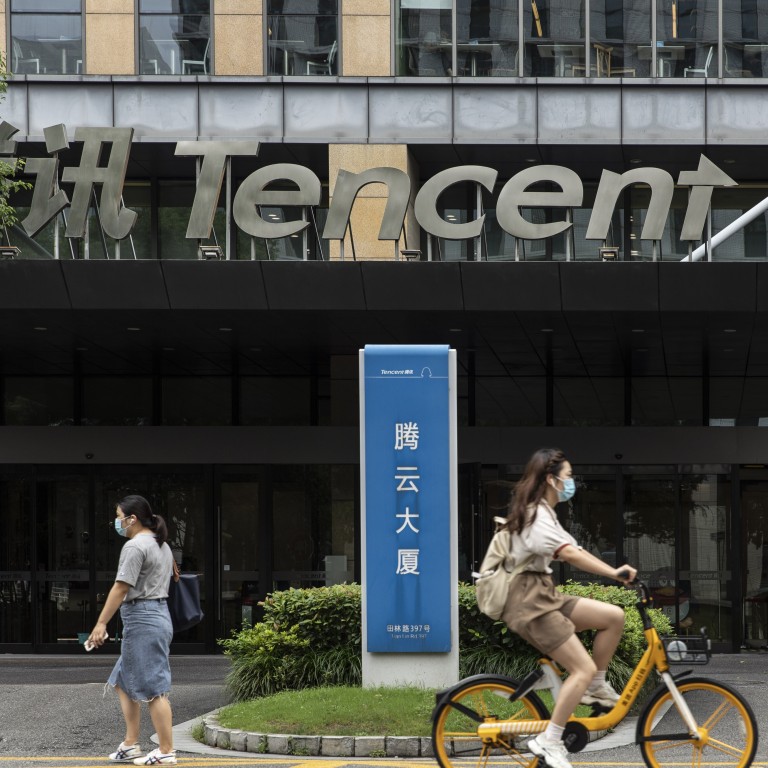 China antitrust: Anti-corruption watchdog says negative impact on Big Tech will be short-lived
Beijing's fight against monopolistic practices is 'the best choice in the long run', said the Central Commission for Discipline Inspection
China's tech regulator reportedly asked Alibaba, Tencent, ByteDance, Baidu and other tech giants this week to fix monopolistic issue
The Chinese Communist Party's top disciplinary watchdog said that Beijing's ongoing campaign against monopolies will "have a negative impact on Big Tech in the short term, but will be the best choice in the long run".
The article, published Saturday on the website of the Central Commission for Discipline Inspection (CCDI), comes days after the Ministry of Industry and Information Technology (MIIT) summoned representatives from a slew of internet giants – including the likes of Alibaba Group Holding, Tencent Holdings, ByteDance, Baidu, Huawei Technologies Co, Xiaomi and NetEase – to order them to stop blocking website links to each other's platforms by September 17, according to Chinese media outlets 21st Century Business Herald and Xiaoxiang Morning Herald.
The CCDI, usually tasked with anti-corruption crackdowns but also tackles other illegal and unethical wrongdoings, reiterated Beijing's determination to fight monopolies in the online platform economy.
The article was titled "Setting traffic lights for capital expansion", a reference to a metaphor used earlier this week by the head of the State Administration for Market Regulation (SAMR) Zhang Gong, who suggested that authorities will establish more rules to stamp out monopolistic practices.
China's top legislature, the National People Congress, plans to amend the country's anti-monopoly law by the end of this year. Meanwhile, a recent directive by the MIIT could force online platforms – such as Tencent's WeChat, Alibaba's online marketplace Taobao and ByteDance's TikTok sibling app Douyin – to unblock links to other platforms. Alibaba is the owner of the South China Morning Post.
Referring to Tencent's case, CCDI said, "In the short run, having exclusive music rights is beneficial to one or two companies, allowing them to quickly establish competitive advantage in the industry. In the long run, however, it is not a good thing, especially for users."
Tencent said in late August that it had informed all partners that their exclusive music licensing deals would be terminated – a month after the SAMR slapped a 500,000 yuan fine on the company.
The case will help "reshape the competition in relevant industries and have a far-reaching influence on the sustainable and healthy development of the country's online music industry," Meng Yanbei, a professor at the Law School of Renmin University of China and an adviser to the State Council's anti-monopoly committee, was quoted as saying in the CCDI article.
CCDI said that the government's anti-monopoly drive will help improve China's socialist market economy, as well as promote "high-quality development" and "common prosperity" – points that were mentioned during a meeting in August of the Central Comprehensively Deepening Reforms Commission, a top-level agency headed by President Xi Jinping.
Heeding Beijing's call to pursue "common prosperity", many Chinese tech giants have announced various supporting initiatives. Alibaba and Tencent have each said they will invest 100 billion yuan to help narrow the country's wealth gap.
This article appeared in the South China Morning Post print edition as: Antitrust campaign 'is the best choice in long run'