China's former central banker blasts venture capital for fanning 'winner takes all' in digital economy
Cash-burning strategies funded by venture capital firms have led to anticompetitive behaviours, says China's former central bank governor Zhou Xiaochuan
The comments echo Beijing's call to prevent "the disorderly expansion of capital"
China should reflect on the growth model of its digital economy, where companies backed by venture capital often pursue a winner-take-all strategy by burning cash to squeeze out rivals, China's former central bank governor Zhou Xiaochuan said.
"Various types of venture capital funds, including angel investors, have helped establish and grow new forms of businesses. At the same time, however, they may have also fostered anticompetitive behaviours," Zhou said at a seminar on the digital economy hosted by the Boao Forum for Asia Academy in Beijing last Friday, Chinese news outlet Caixin reported.
According to Zhou, who led the People's Bank of China for over 15 years before retiring in 2018, as society moves towards a digital economy, monopolistic practices have been commonly referred to as "winner takes all", resulting in a competition strategy that measures success based mostly on market share.
While only certain fields in the digital economy such as social networks and search engines are actually "winner takes all" by nature, Zhou said, investment banks, venture capital (VC) funds and private equity firms habitually believe that only companies that can achieve "winner takes all" are worth investing in.
One of the main ways that businesses try to achieve that is by "burning money" to offer users discounts on services, Zhou said, citing bike sharing as an example. The industry saw explosive growth in China about five years ago, with tech giants and VCs making huge investments into start-ups that aggressively crammed cities with colourful rental bikes and wooed users with deep discounts.
Their cash-burning tactics proved unsustainable
, however, leaving behind mountains of abandoned bikes that became scrap metal.
Zhou said the use of massive price subsidies and "distorted capital" by these start-ups led to "huge social waste".
The comments came as Chinese regulators have ramped up scrutiny of Big Tech since last winter, when the country's top leadership called for measures to "prevent the disorderly expansion of capital". Authorities have issued new laws and regulations that can be used to target anticompetitive behaviours, as well as questionable data privacy and security practices, commonly carried out by Chinese internet giants over the years.
Zhou suggested that the excess money supply created by quantitative easing has boosted the flow of funding and contributed to the problems that Chinese regulators are now trying to address, including anticompetitive and monopolistic practices. Once companies have to "compete at real cost", he said, the industry landscape could take three to four years or longer to settle, compared with one to two years when companies operated under distorted capital.
Zhou called for companies to uphold "a moral bottom line".
"Investment banks and capital should not blindly expand or encourage improper mergers, but should do their best to do the right thing," he said.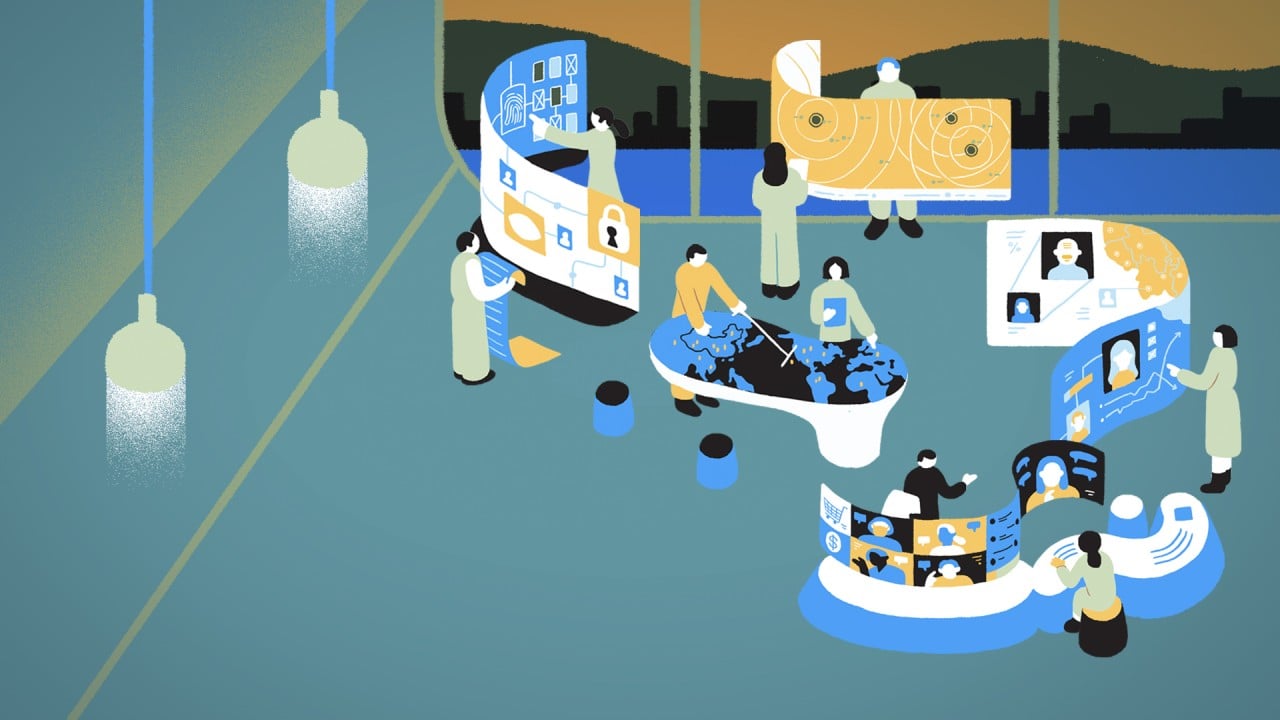 09:40
Tightened regulations among key trends shaping China's internet in 2021
Tightened regulations among key trends shaping China's internet in 2021
This article appeared in the South China Morning Post print edition as: Caution on the 'winner takes all' tech strategy