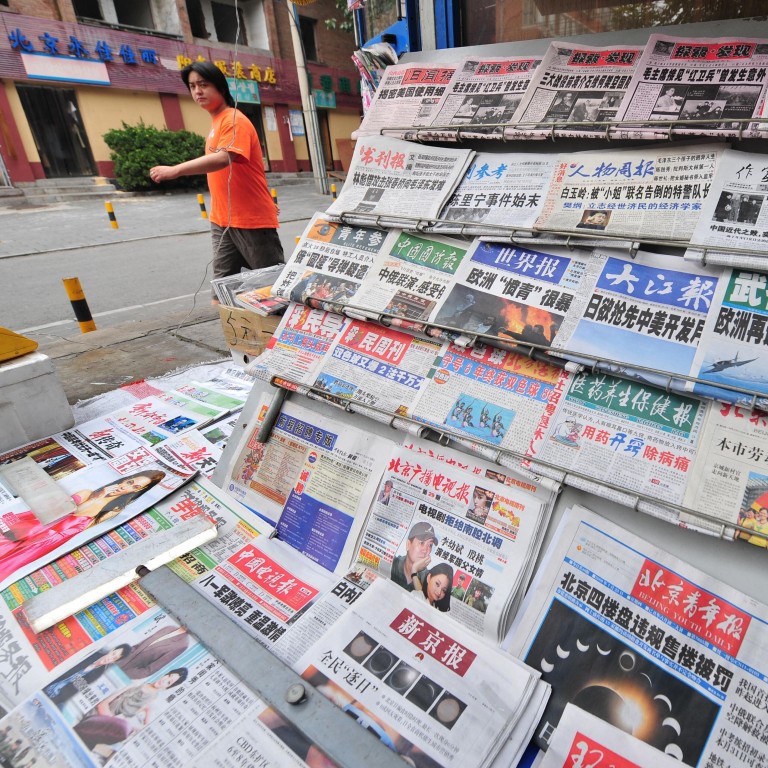 Beijing reiterates ban on private capital in news media, updating it to prohibit hosting events
A draft document banning private investment in news media now prohibits 'hosting news forums or presenting awards'
The ban, in place since 2005, has only been selectively enforced, but experts say the new document could cut off an important revenue source
In a new draft document reiterating China's ban on private enterprise in news organisations, the country's top economic planner has prohibited for the first time the involvement of "non-public capital" in "hosting news forums or presenting awards", possibly ending an important new revenue source for the industry.
The updated "negative list", which restricts investment in certain industries, was released by the National Development and Reform Commission on Friday to solicit public feedback through next Thursday.
The document specifies that non-public capital, generally considered capital unrelated to the government or state-owned companies, "shall not invest in, set up or operate news agencies, newspapers, publishers, or radio or television stations".
"There has been such a rule for a long time, but the actual enforcement has been selective" in scope and power, said Fang Kecheng, an assistant journalism professor at the Chinese University of Hong Kong.
The original ban on private capital in news media was instituted by the State Council in 2005. In 2017, the Cyberspace Administration of China, formed in 2011 and led by Chinese President Xi Jinping, also prohibited private capital from being used in news reporting.
The restrictions have only applied to traditional publishing, however, leaving room for privately run online news media to flourish over the past two decades.
While the update from the reform commission appears to be reiterating rules that have long been in place, private companies have remained involved in news media to varying degrees since the ban. Now the list has been updated amid a crackdown from Beijing on the "
irrational expansion of capital
" and fresh
content clean-up campaigns
this year.
The document specifies that private capital cannot be used for live broadcasting of key events, including content related to politics, economics, the military, diplomacy and culture, along with any other events that can affect public opinions.
The same rule applies to running certain pages, channels, columns, programmes, or social media accounts of accredited news organisations. Publishers and broadcasters have previously outsourced certain pages or channels to private companies to maintain profitability.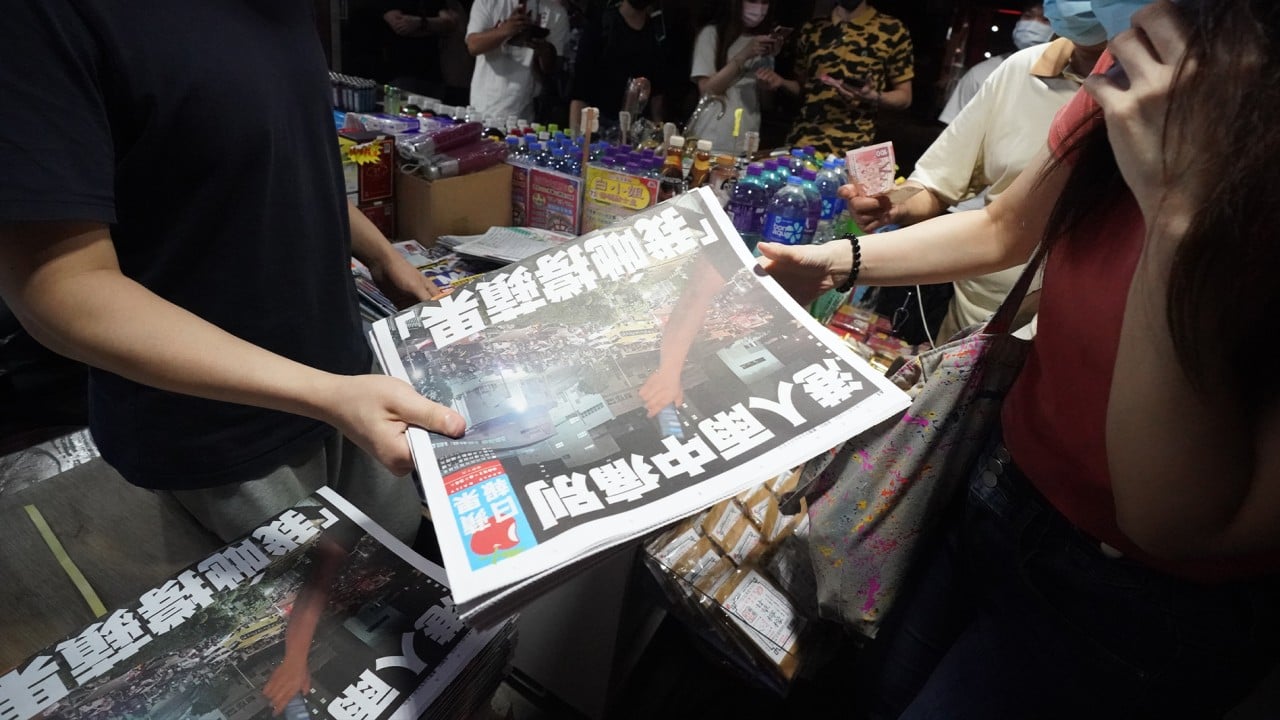 06:28
Hong Kong tabloid Apple Daily ceases operations after top executives arrested, assets frozen
Hong Kong tabloid Apple Daily ceases operations after top executives arrested, assets frozen
Experts also say the new language could prevent privately run media from hosting events. Many news organisations have turned to events to make up for lost advertising revenue chipped away by the internet.
"It's been the first ban written in a regulation on news events," said Yuan Pingfang, deputy secretary general of the internet culture committee at the China Culture Administration Association. "Certain private institutions plan to run some forums or events at year end, which may be affected".
Beijing has been more tolerant of other forms of online content such as social media and short video platforms as long as they are certified, enforce strict content moderation and welcome government-backed investment.
In a 2013 reform document, the Communist Party explicitly allowed "non-public culture companies" to be "involved in online publishing and drama productions".
But companies like
Weibo
and
ByteDance
, the owner of
TikTok
and Douyin, have to work under a "special management shares" framework, which has applied to online content providers since 2017. This requires companies to allow state-backed financiers to take a small ownership stake, giving them management or voting power.
In April, a major ByteDance subsidiary in Beijing
sold a 1 per cent stake
to a state-owned enterprise and put a government official on its board. Other platform operators like microblogging service Weibo, short video-sharing app provider Kuaishou Technology and podcasting start-up Ximalaya have made similar arrangements.
This article appeared in the South China Morning Post print edition as: Mainland updates ban on private news media