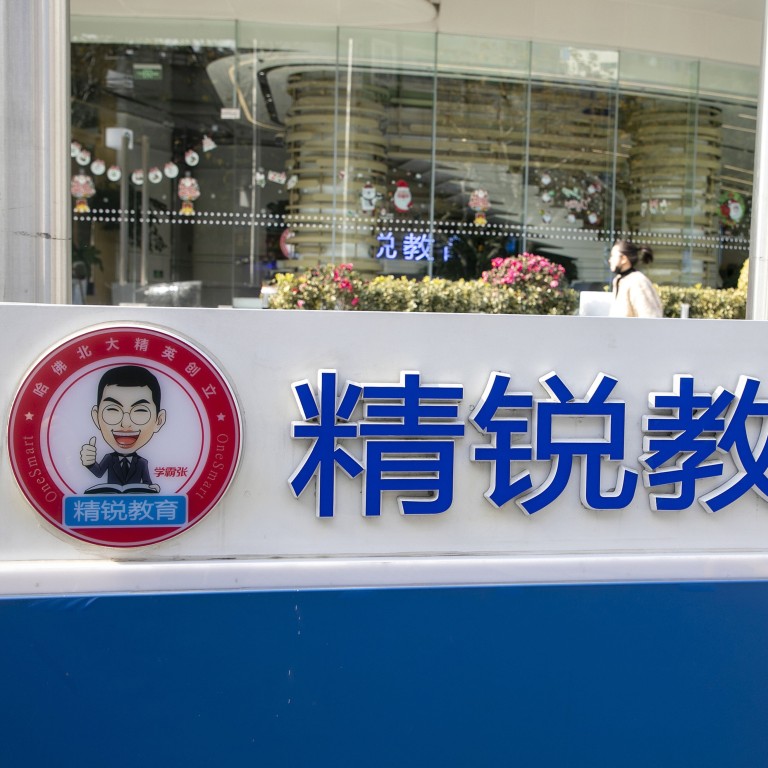 Chinese education firm OneSmart faces demands for refunds after closing its off-campus tutoring activities nationwide
Angry parents are asking OneSmart for refunds, ranging from US$155 to US$15,000, after the firm shut down its K-12 off-campus education activities across China
The Shanghai-based company said it will shift its business to non-school curriculum areas, without elaborating
New York-listed OneSmart International Education Group has closed all of its off-campus tutoring programmes and learning centres across China, sparking outrage from angry parents who are demanding refunds.
Dozens of parents this week protested outside OneSmart's headquarters in Shanghai's Putuo District, many of whom called out the company for refunds that range from 10,000 yuan to 100,000 yuan (US$155 to US$15,524), according to a video posted online by Chinese weekly newspaper The Economic Observer.
"We have decided to fully transform our business to non-school curriculum areas," said OneSmart, without elaborating, in an apology letter to students and their parents posted on the firm's
WeChat
account on Wednesday. In the same post, the company provided a link for parents to apply for refunds.
OneSmart, which provides K-12 – referring to kindergarten to 12th grade – off-campus tutoring services, said it was a casualty of the
difficult market and regulatory environment
, according to its statement on Tuesday.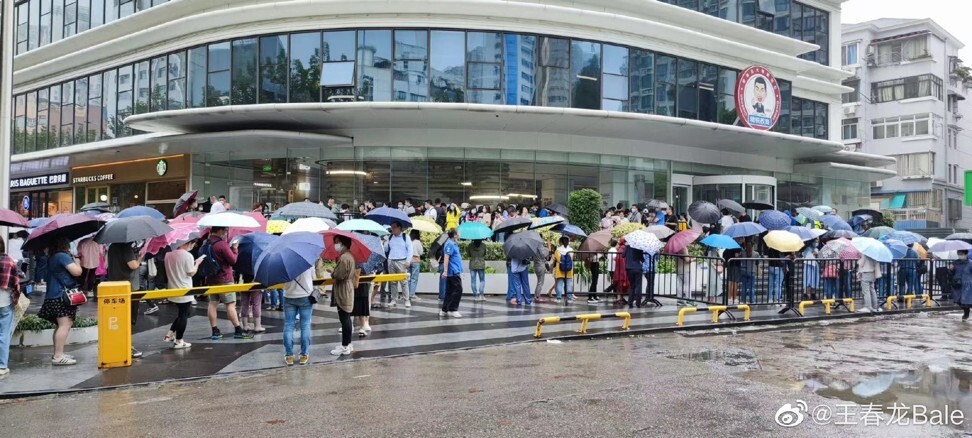 That policy, which was formally released on July 24, directed local authorities to bar the provision of holiday and weekend tutoring. Companies that operate education technology platforms, or services that provide online education, will also no longer be allowed to raise capital through initial public offerings. Listed companies and overseas investors are barred from investing, or acquiring stakes, in education firms that teach the school curriculum, according to the policy.
This regulatory crackdown on China's once freewheeling off-campus tutoring market
cast a pall over the prospects
for about 600,000 institutions and tens of millions of people employed in the sector.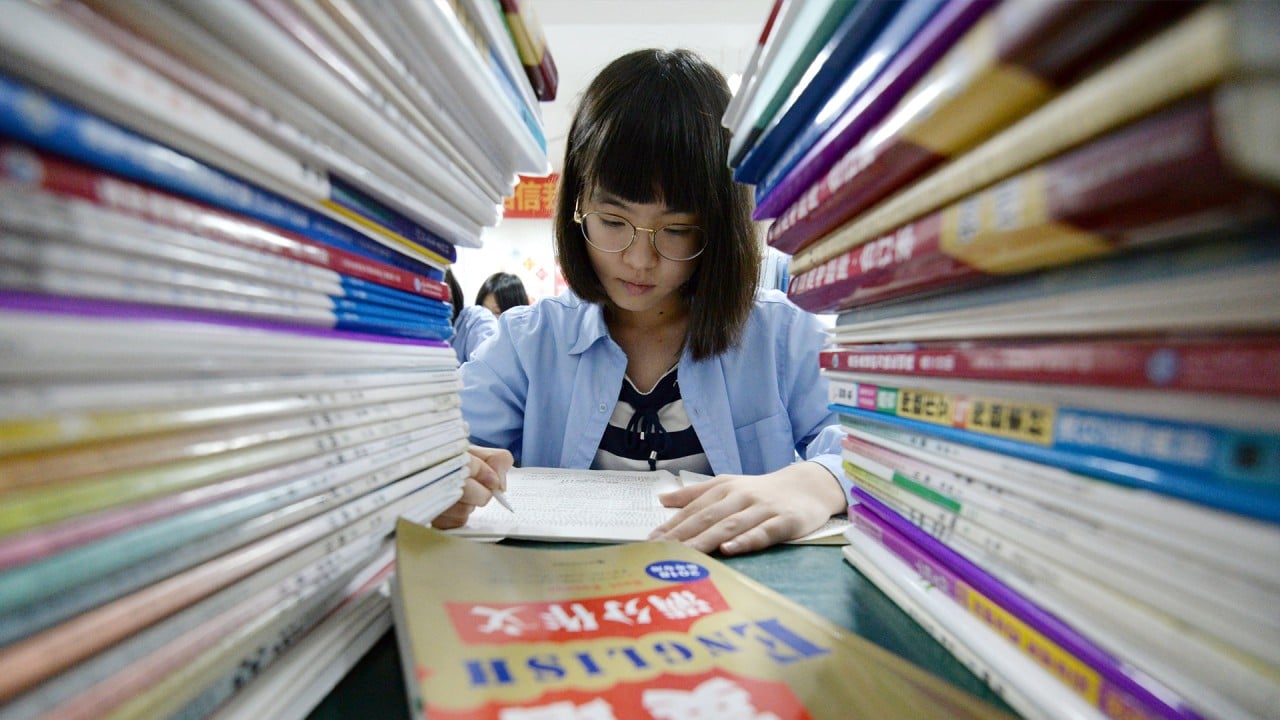 03:22
Crackdown on private tutoring leaves industry, students and parents drawing a blank
Crackdown on private tutoring leaves industry, students and parents drawing a blank
OneSmart's board of directors approved the suspension of all of the company's education programmes and learning centres in China on Tuesday.
The company's stock, which has traded below US$1 since early July, closed at 40 US cents on Tuesday, which is a fraction of its US$11 trading debut in New York in March 2018.
In August, OneSmart was notified by the New York Stock Exchange that it is below compliance criteria based on the trading performance of its American depositary shares. The company has six months to bring its average share price back above US$1, following receipt of the notice.
Founded in 2008 by its chairman and chief executive Steve Zhang Xi, OneSmart had 457 learning centres in 36 cities at the end of February. It posted net revenue of 932 million yuan in its second financial quarter ended February 28, up 5.2 per cent from a year earlier, and a wider net loss of 172 million yuan from a year ago.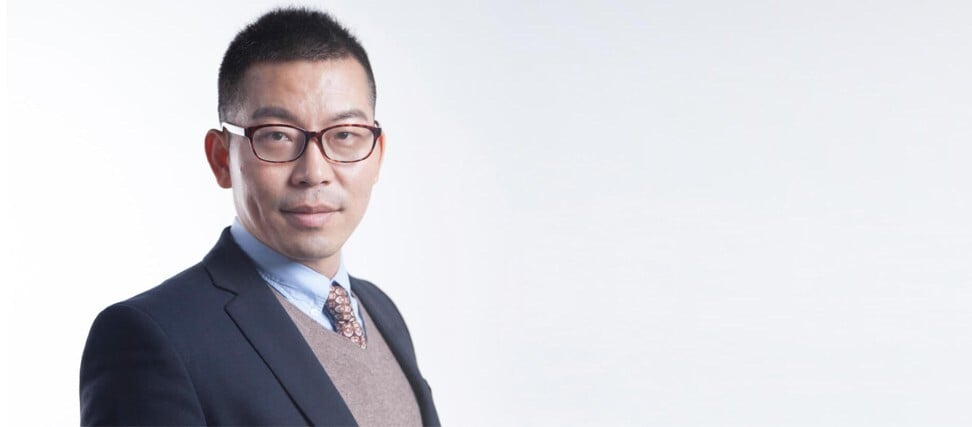 OneSmart's prepayments from its customers balance – representing cash collected from enrolled students for courses – reached 2.73 billion yuan at the end of February, a 14.5 per cent increase from a year earlier.
The company's suspension of off-campus K-12 education activities in China has come more than a month after affiliate Juren Education, one of the country's oldest tutoring companies, said it was
closing down for good after 27 years
of providing courses in mathematics, English and examination preparation for students. Juren claims to have taught 5 million primary and middle school students since its establishment in 1994.
This article appeared in the South China Morning Post print edition as: Outcry as OneSmart shuts tutor centres