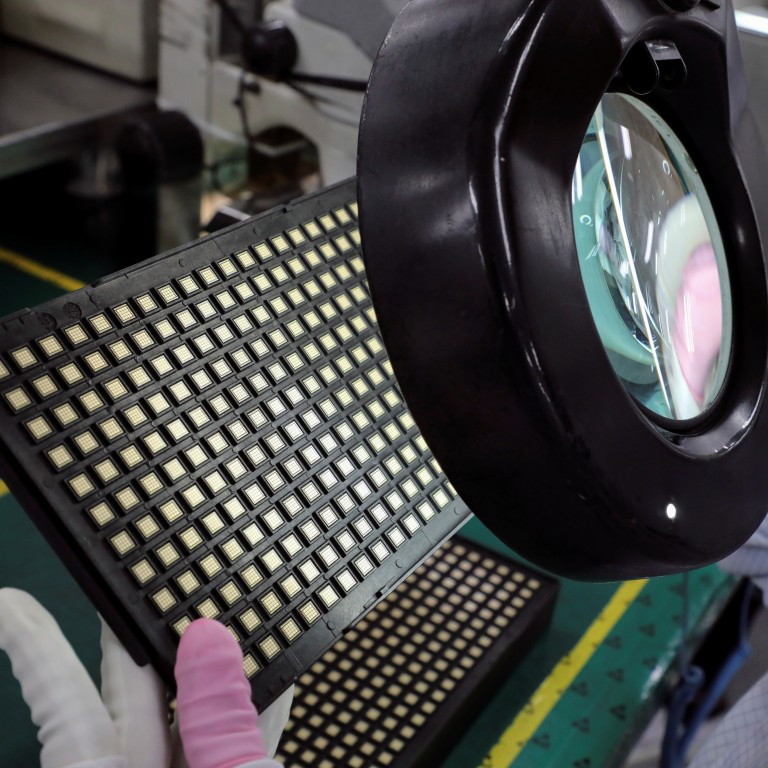 China woos Intel, Infineon and others in chip investment push to boost supply chain security
The meeting showcased Beijing's efforts in securing supply chain security at a time when the US is pressing semiconductor giants to help America's chip industry
The ministry asked companies how the government can improve its services and how Chinese firms in the semiconductor value chain can work with foreign firms
The investment promotion bureau of China's Ministry of Commerce has held talks with Intel, STMicroelectronics, Infineon Technologies and other firms to discuss setting up a working group to facilitate "cross-border semiconductor investment" in Beijing's latest move to ensure chip supply chain security.
According to a statement posted on its website on Tuesday, the ministry has asked the foreign companies – which also included Merck, Canon and AGC – how the government can improve its services and how Chinese firms in the semiconductor value chain can work with foreign firms.
Trade group SEMI, which represents companies in global electronics manufacturing and design supply chain, was also present at the meeting held last Friday.
While the event was focused on communicating with stakeholders and did not involve decision making, it showcased Beijing's efforts in securing supply chain security at a time when the United States is pressing global semiconductor giants to help the American chip industry. The Semiconductors in America Coalition, which includes 65 major players in the semiconductor value chain, was established in May.
Meanwhile, Washington has sanctioned certain Chinese tech companies that it says pose national security risks, denying them access to advanced chips.
The meeting at the commerce ministry on Friday mainly covered topics such as boosting cross-border collaborative capabilities in electronic design automation, intellectual property core development, chip testing and packaging, and production capacity, as well as promoting semiconductor cross-border cooperation in the form of "technology transfers [and] incubation of joint projects", according to the ministry's statement.
Participating firms welcomed the Chinese government proposals, including the setting up of a special working group to serve the cross-border semiconductor value chain.
The group will also organise industry summits to facilitate industry-wide communication and provide consulting services to enterprises in feasibility research, investment and financing, talent matching, intellectual property synergy, and mutual recognition of standards. It will also help local governments to vet and introduce semiconductor projects to form industry clusters.
"The cross-border industrial cooperation aimed at promoting the internationalisation and synergistic development of the semiconductor industry is particularly important due to its traits of globalised division of labour," said Li Yong, deputy director of the Investment Promotion Bureau at Chinese commerce ministry.
China's emphasis on international cooperation comes amid its push to develop an indigenous semiconductor industry to shield itself from future supply chain shocks. Chinese tech giant Huawei Technologies Co has been struggling to offer
5G
phones to consumers due to lack of key components, and was forced to cede market share to its rivals due to the US chip ban.
Despite calls for allocating more resources to "self-controllable" technology, the Chinese government has emphasised international cooperation, given the widely-accepted perception that China's semiconductor industry remains heavily reliant on foreign technology – from chip design to fabrication.
The country's most important semiconductor policy in the past decade, the so-called Number 8 Policy published by the State Council last year, specifically called for deepening global cooperation in the IC and software industry, creating a favourable environment for international enterprises to invest and develop in China.
But China's calculations are increasingly at odds with Washington's tech export policy orientation. Republican hardliners in Congress are pressuring the US Commerce Department to fortify export controls to keep critical American technology from being exported to China.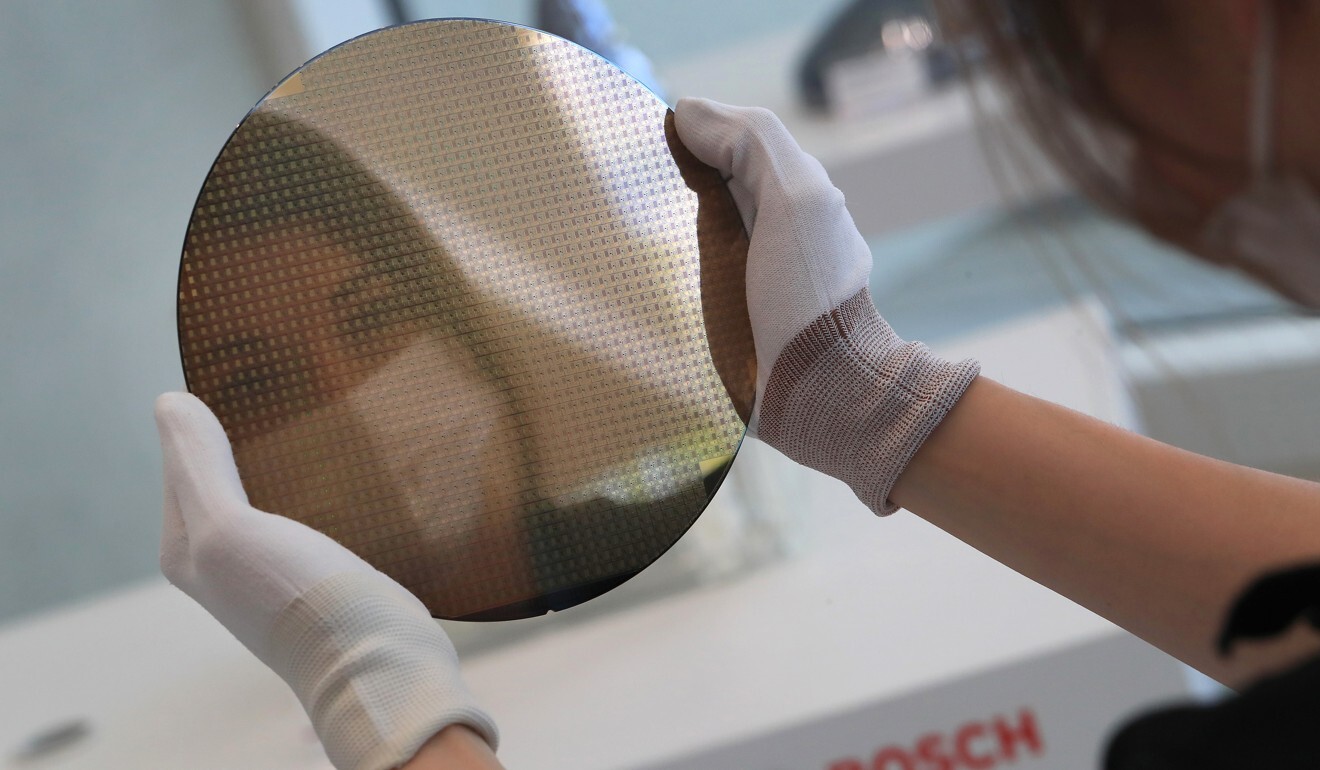 In a letter to Commerce Secretary Gina Raimondo last week, Republicans on the House Foreign Affairs Committee urged action to address 10 issues of "immediate concern" – from strengthening export controls on semiconductors and jet engines to updating the list of technologies designated for protection from foreign rivals, according to a report by The Wall Street Journal.
Chinese entities present at Friday's meeting included the Semiconductor Technology Innovation Center (Beijing) Corp, and the Wuxi Research Institute of Applied Technologies at Tsinghua University.
This article appeared in the South China Morning Post print edition as: Beijing woos chip companies in bid to fortify supply chain