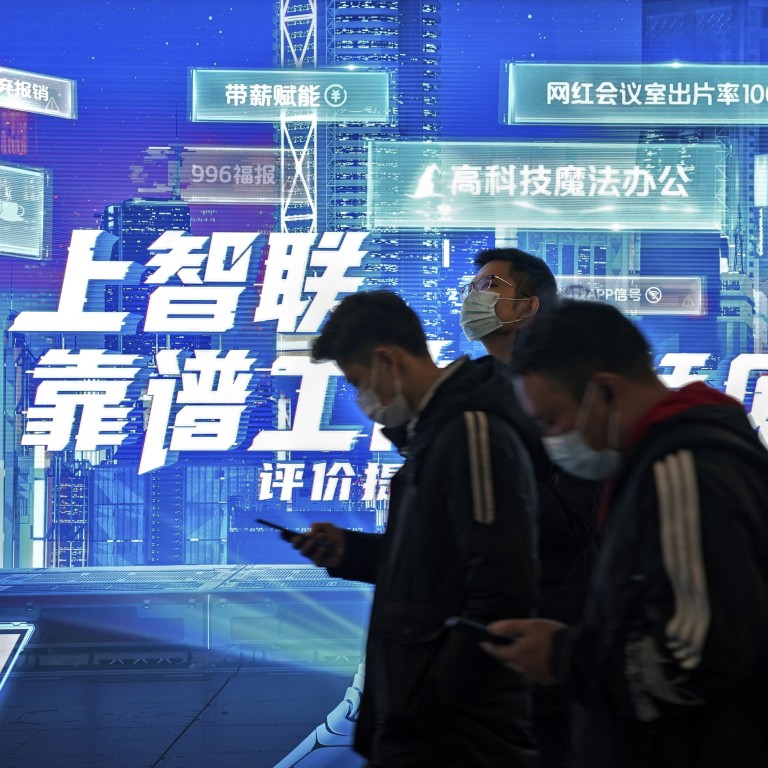 Beijing orders fresh batch of apps, including some run by Tencent and Alibaba, to rectify violations as regulatory crackdown continues
MIIT also called out other popular apps, including Xiaohongshu and online dating app Tantan, for over-collecting user data
The naming and shaming of this latest batch of apps comes just days after China rolled out its new Personal Information Protection Law
China's Ministry of Industry and Information Technology (MIIT) has ordered 38 apps, including news and music services apps run by Chinese tech giant Tencent Holdings, as well as popular social media platforms such as Xiaohongshu, to rectify violations related to excessive data collection and publishing misleading information, as Chinese authorities maintain a regulatory crackdown.
Tencent's online music streaming app QQ Music was named by MIIT as having collected excessive personal information, while Tencent News and the company's karaoke app WeSing were both found to have misled or deceived users, the ministry said in an announcement on Wednesday.
The lite version for UC Browser, operated by Chinese e-commerce giant Alibaba Group Holding, was also found to have deceived or misled users, and failed to clearly display information in the app store, according to the ministry. Alibaba is the parent company of the South China Morning Post.
MIIT has also called out other popular apps, including Xiaohongshu and online dating app Tantan, for over-collecting user data, while van delivery app Huolala was found to have "forcibly or frequently requested authorisation" from users.
The ministry ordered the 38 apps to rectify the violations by November 9, stating that those who failed to meet the deadline will face further action.
The naming and shaming of this latest batch of apps comes just days after the country rolled out its new Personal Information Protection Law on Monday. The law, one of the world's toughest on personal data security, is set to make it significantly harder and more expensive for tech firms in China to access and use consumer information.
Beijing has been working overtime to stamp out personal privacy breaches in the world's largest internet market, with about 1 billion users. The MIIT also rolled its new regulations on May 1, which hold application providers accountable for collecting what it calls "excessive" user data unrelated to their core services, and forcing users to give uninformed consent to how their data is used.
The regulations on necessary personal information for mobile internet applications cover the basic functions and services for 39 app categories, including messaging, online shopping, payments, ride hailing, short video, live streaming and mobile games.