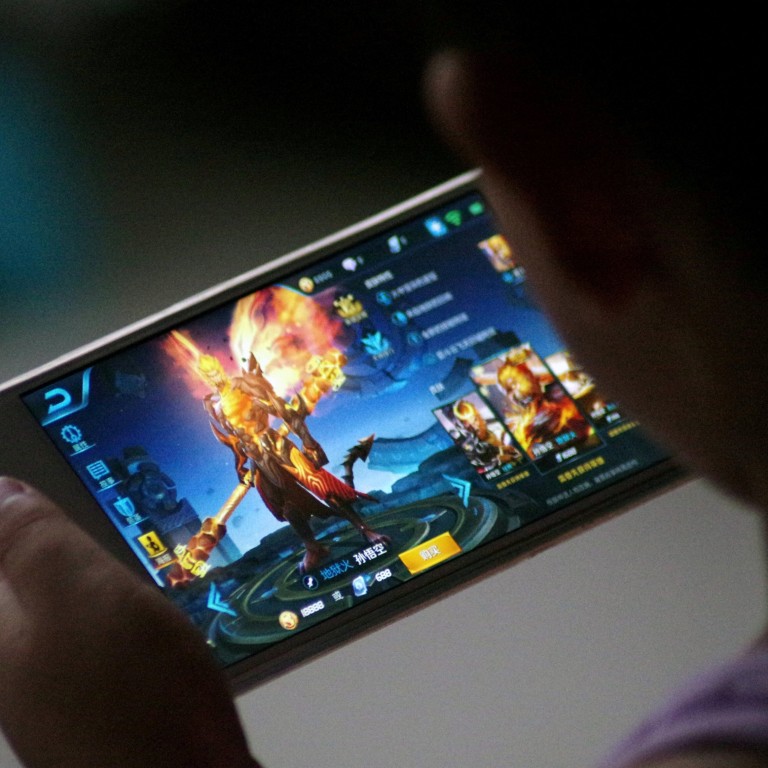 China gaming ban: licenses for new titles may resume soon, media report says, boosting Tencent and NetEase stocks
New game approvals in China could come by the end of November, a local newspaper reported, as company executives say they also expect the freeze to end soon
China has not approved any new game licenses since July, and the months-long crackdown has resulted in cancelled projects and lay-offs in the industry
China is likely to start issuing online
video game
licenses again in the coming weeks, following a four-month suspension, a Chinese newspaper reported on Tuesday, sending gaming stocks soaring after Beijing's crackdown on the industry wiped billions from their valuations since August.
The National Press and Publication Administration (NPPA) will resume issuing new licences for video games by the end of November, the 21st Century Business Herald reported, citing unnamed sources. Executives at three gaming companies in China, who declined to be named because they are not authorised to speak to media, also told the South China Morning Post on Tuesday that they expect new game licenses within weeks.
Since May 2019, the NPPA has published a list at the beginning or end of each month announcing newly licensed games in China, usually including 80 to 100 titles. But the authority has
not released a new list since July 22
, which has rattled gaming companies in the world's largest video games market.
Even if approvals start up again soon, though, the three executives said they expect only a small number of new licenses to make it through authorities' highly selective approval process.
One executive said that "quality" boutique games will receive licenses ahead of big commercial titles. Another said the number of approved games will be small because authorities want to consolidate all the restrictions they now have in place.
Chinese gaming stocks soared on Tuesday. Shenzhen-listed Hubei Century Network Technologies stopped trading after shares peaked at a 20 per cent gain for the day. Hangzhou Shunwang Tech also rose more than 10 per cent. In Hong Kong,
Tencent Holdings
, the world's largest gaming company by revenue, rose more than 2 per cent, while rival
NetEase
gained nearly 4 per cent.
In more good news for NetEase, China's second largest gaming company said its third-quarter revenues increased 18.9 per cent to 22.2 billion yuan, up from 15.9 billion yuan in the same period last year.
China's game licensing suspension this year marks the longest one since a nine-month hiatus in 2018 during a regulatory reshuffle. It also comes as part of a widespread crackdown on the tech sector this year.
The
slowdown in approvals
forms part of Beijing's measures to tackle gaming addiction among minors, the
Post
reported in September, citing people with knowledge of the matter.
At the end of August, Beijing introduced its harshest measures yet to rein in gaming time among teenagers. The rule change limits people under 18 to
playing games only between 8pm and 9pm
on Friday, Saturday, Sunday and statutory holidays.
In the weeks that followed, the crackdown widened to target games considered to have inappropriate content, an internal training memo revealed.
Since the licensing freeze, hard-hit gaming companies have cancelled projects and laid off staff, while old game licenses have seen a spike in black market trading.
In the first half of the year, the NPPA licensed 592 games, more than the 575 in the same period last year, but fewer than the 850 in the first half of 2019. The authority approved 87 games in its last publicly released list on July 22.
The NPPA has not provided any official explanation for the latest suspension of approvals.