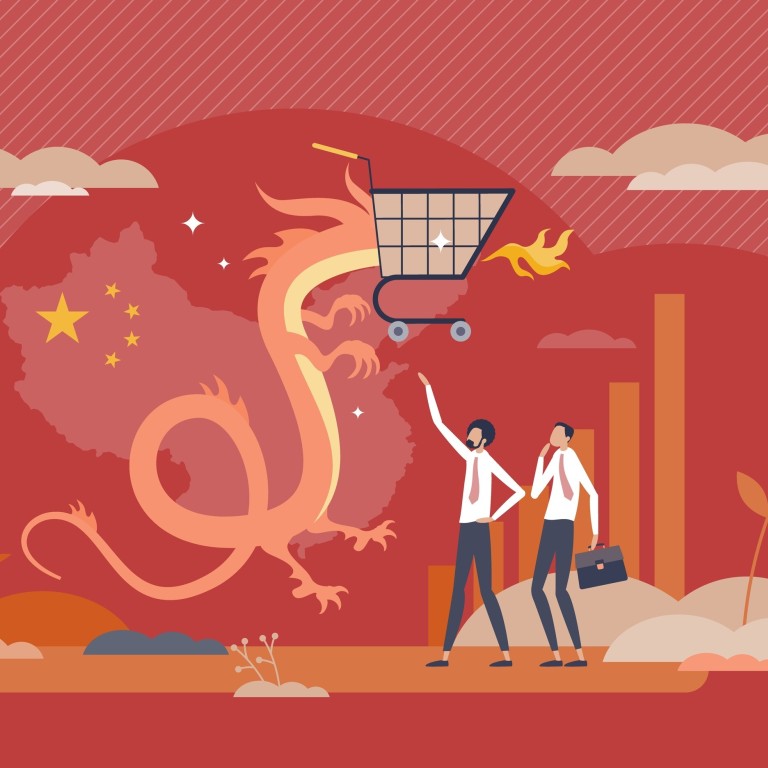 Explainer
China's e-commerce crackdown: timeline of Beijing's actions to bring tech giants in line with national policy
Big Tech firms, led by Alibaba, Tencent and Meituan, are under the spotlight in China's campaign to bring order to the world's biggest e-commerce market
This crackdown signalled policymakers' heightened concerns over the growing power, influence and risks of these digital platform operators
China has long been recognised as the
world's biggest e-commerce market
, driven by technology giants that helped revolutionise consumer spending behaviour in the second-largest economy behind the United States.
Still, not everything was as it seemed.
On November 6 last year, the Cyberspace Administration of China (CAC), the State Administration for Market Regulation (SAMR) and the State Tax Administration (STA)
discussed with 27 major internet companies
– including Tencent,
Baidu
, Meituan,
ByteDance
and Alibaba – ways of bringing order to the digital economy and solving problems like monopolistic practices, unfair competition and counterfeiting.
That marked the first time the country's market regulator attempted to define what constitutes anticompetitive practices among internet companies under the law. The announcement immediately resulted in about US$102 billion of market value erased from Tencent, Meituan and Alibaba, owner of the South China Morning Post.
DECEMBER 2020
JANUARY 2021
Early this month, SAMR head Zhang Gong said the agency's 2021 agenda was to tighten antitrust regulations, but did not single out any company by name in an interview with state-run media outlet Xinhua. SAMR will implement decisions from China's leadership on "enhancing anti-monopoly [rules] and preventing the disorderly expansion of capital", Zhang said.
FEBRUARY
MARCH
APRIL
MAY
JUNE
JULY
AUGUST
SEPTEMBER
OCTOBER
NOVEMBER