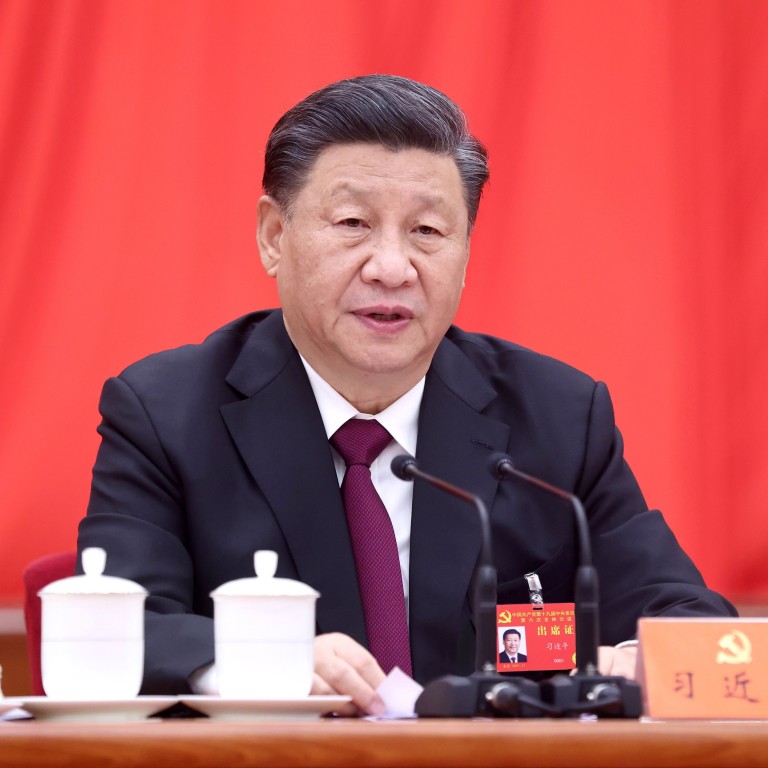 US-China tech war: Beijing draws up three-year plan to revamp state technology system
The new blueprint approved by President Xi Jinping calls for an improved state system to help China achieve self-sufficiency in technology
Efforts to revamp the country's tech system gains urgency after US sanctions limited China's access to advanced chips
China's top leadership has approved a three-year plan to revamp its state science and technology system amid intensifying rivalry with the United States, zeroing in on technology as the key to the country's future.
The Central Comprehensively Deepening Reforms Commission, an agency headed by President Xi Jinping, approved on Wednesday the 2021-2023 blueprint, aimed at "winning the tough battle" of refining how China manages its science and technology resources and projects.
Xi said at the meeting that the ultimate goal is to set up an institutional system for "self-sufficiency and self-empowerment in technology".
The leader said that China has made "substantial progress" in its technology system, but the country still has weak points and institutional barriers that are slowing the country's technological advancement, according to a summary released by state-run Xinhua News Agency.
The full text of the plan has not been published.
Chinese government officials commonly use the term "technology system" to refer to a combination of policies, regulations, institutions and personnel related to technology research.
China is taking a national approach to pull resources from both the public and private sectors to address bottleneck issues and build up advantages in new areas such as artificial intelligence and quantum computing.
Within the domestic semiconductor industry, which is suffering from US sanctions imposed on Chinese companies such as Huawei Technologies Co, authorities are encouraging both state research institutes and businesses to jointly overcome bottlenecks.
Washington's export ban on Huawei has been widely cited as a warning shot for China to develop its own technologies and cut reliance on foreign suppliers.
The new three-year plan comes as Vice-Premier Liu He, Xi's right-hand man who is leading China's efforts to tackle US restrictions, wrote in a lengthy article in the People's Daily – the official mouthpiece of the Chinese Communist Party – on Wednesday that technological innovation matters not only to China's development, but also the country's very survival.
Liu also said that China has to rely on technology to avoid the middle-income trap.
China's science and technology system was originally borrowed from the Soviet Union without much regard to market demand and national goals. On Wednesday, Xi called for technology research to become more "target-oriented" and "problem-oriented", Xinhua reported.
China's reform of its technology system began long before its friction with the US, which has resulted in trade restrictions that limit China's access to advanced chips, most of which are produced using American technologies.
In 2014, Xi said in a speech at the Chinese Academy of Sciences that for years, China has had a "chronic illness" of failing to translate technological achievements into economic productivity.
In 2015, a few months after Beijing unveiled its "Made in China 2025" plan, the Communist Party's Central Committee and the State Council released a slew of policies for deepening institutional reforms of science and technology.
They contained 143 specific tasks, including letting companies take the leading role in technological projects and setting up special government funds to invest in technology start-ups.