Tencent
Get more with myNEWS
A personalised news feed of stories that matter to you
Learn more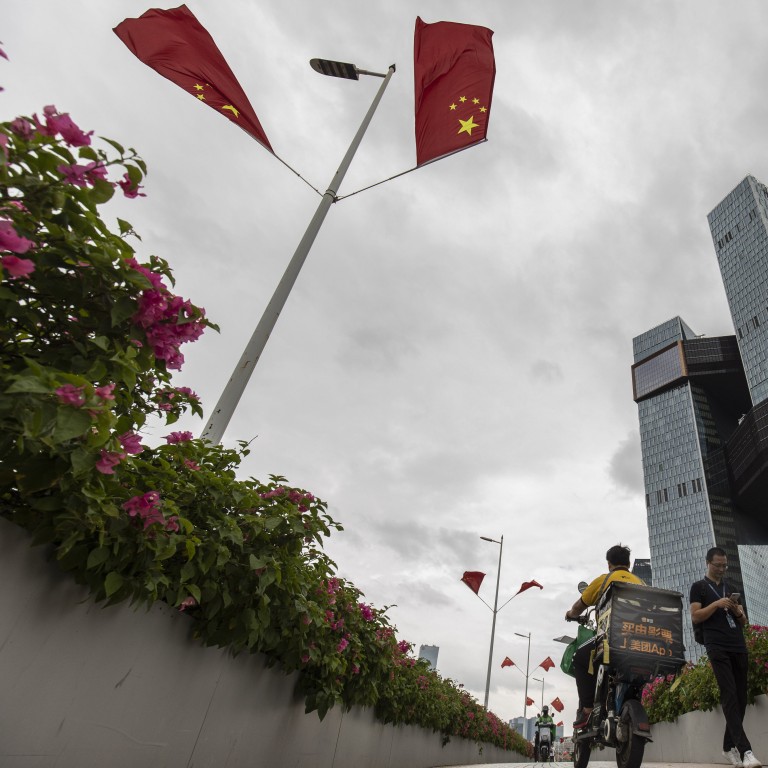 China tech crackdown: Tencent's app update suspension seen as a shot across the bows of other app developers
Analysts say authorities want to send a message to app developers that they must comply with new laws and regulations on user data
Ministry of Industry and Information Technology has been engaged in a broad campaign to ensure compliance with China's new data laws
China's move to suspend internet giant Tencent Holdings from upgrading apps or launching new ones is a warning to all tech firms in the country that Beijing means business when it comes to rectifying data collection practices, according to analysts.
They said the new app freeze imposed on Tencent, which operates the country's super-app WeChat and is the world's biggest gaming company by revenue, is a message from the Ministry of Industry and Information Technology (MIIT) to app developers that they must comply with new laws and regulations governing the handling of user data.
"MIIT is trying to kill the chicken to scare the monkeys," said Linghao Bao, an analyst with Beijing-based consultancy Trivium China. "This is not just a Tencent issue but a wider issue for internet companies – although MIIT has gone after these illicit practices regularly, many companies have just shrugged off the warnings."
Bao said that the administrative move imposed on Tencent, which runs dozens of apps in China, sets an example and sends a signal that implementation of new regulations will be ruthless.
The ministry has suspended Tencent from updating its existing apps or launching any new apps as part of a "temporary administrative guidance", according to Chinese state media reports, including state broadcaster CCTV. Tencent indirectly confirmed the report on Wednesday by saying it has "regular cooperation with relevant government agencies to ensure regulatory compliance" while its apps remain available for download.
According to a separate report by China Business News, a Chinese newspaper, the administrative measure against Tencent is just part of MIIT's broad campaign to ensure apps meet the requirements of the Personal Information Protection Law, which came into effect this month.
The newspaper cited unidentified sources as saying that the ministry has required all new apps and updates from November 24 to the end of the year, to go through a review process by the authority. A regulatory review of an app usually takes seven days.
MIIT has not publicly announced any measures against Tencent or confirmed reports that it will review new apps and app updates before they are made available in app stores.
In an apparent attempt to dampen swirling online speculation, Tencent made an official post on Weixin - the domestic version of WeChat - on Thursday which included a screenshot of a discussion that government agencies and state companies had begun to stop using the social media platform due to data security concerns. Tencent labelled the discussion as fake.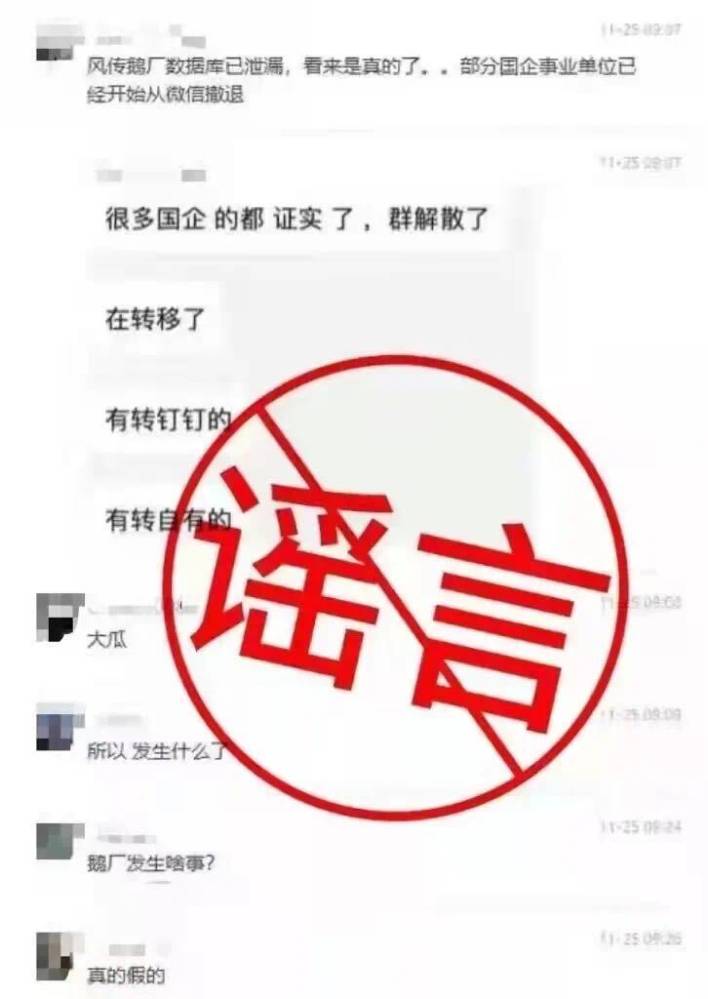 The ministry issued a notice on November 6 requiring China's major tech firms to change the privacy terms and clauses on their apps so that they can be better understood by general users. Tech companies were told to inform users clearly of the purpose for collecting their data from a phonebook, contact list or location. All modifications must be completed by the end of December.
In a separate requirement, Chinese app stores have been "encouraged" to test apps to see whether they are up to data privacy requirements so as to prevent the launch of "irregular apps". This campaign is scheduled to complete by the end of December.
Tencent was among 39 Big Tech companies named by the ministry to go through rectification, along with Kuaishou Technology, Meituan, Alibaba Group Holding, Weibo, Didi Chuxing and ByteDance. Alibaba owns the South China Morning Post.
You Yunting, a senior partner at Shanghai Debund Law Firm, said that Beijing's latest move against Tencent could be related to the internet giant's alleged misbehaviour in other areas.
"On the surface, this whole incident in which Tencent has been barred from updating its apps has been attributed only to the state's campaign against apps violating users rights," said You. "But in fact, it may also have something to do with its subpar progress to date on unblocking external website links."
"As of now, Tencent has only unblocked some links in WeChat and QQ. But it has not unblocked all the links," You said.
Tencent shares gained 1.2 per cent in Hong Kong on Thursday, outperforming the Hang Seng stock index, which rose 0.2 per cent, and the Hang Seng Tech Index, which climbed 1 per cent.