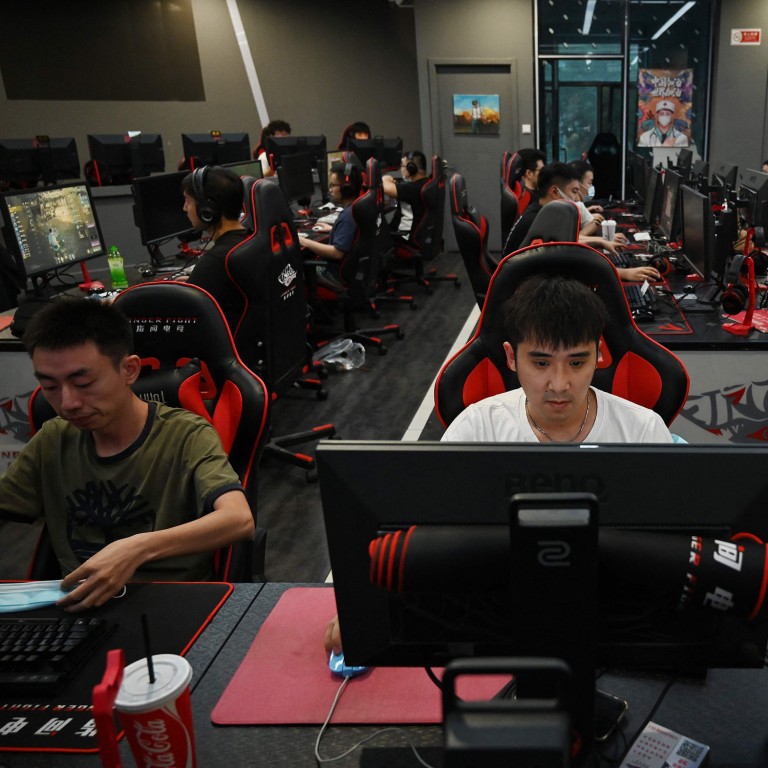 Chinese state television warns against blockchain-based, play-to-earn games as popularity surges
The CCTV reports said that pay-to-play blockchain games should be treated with caution, and that many are a scam
Play-to-earn games have become one of the hottest tech trends this year, with developers seeing their valuations mushroom
Chinese state television has warned citizens against taking part in blockchain-based, play-to-earn online games such as Farmers World, in the latest sign of Beijing's aversion to anything cryptocurrency-related.
China Central Television (CCTV) fired warning shots in two reports over games that encourage people to play in order to earn cryptocurrencies, depicting them as scams. The environment for cryptocurrencies in China turned sour after Beijing banned cryptocurrency trading and mining in the country, viewing the industry as a threat to financial stability.
The CCTV reports put the spotlight on two intermediaries in the northwestern province of Shaanxi and the southeastern province Fujian, which help Chinese citizens to participate in play-to-earn games. Both operators said they can provide services to help users access a game called Farmers World, offering players the chance to earn monthly returns of more than 10,000 yuan (US$1,570). CCTV said the offers were a scam.
Play-to-earn games have become one of the hottest tech trends this year, with multiple blockchain game developers seeing their valuations mushroom to billions of dollars in the span of a few months. However, such games have come under increasing scrutiny due to their surging popularity.
CCTV alleged that some of these games are simply low-budget webpage games, which cheat players. CCTV quoted experts who said some of these games allowed older players to profit simply because new players have to pay entry fees, not unlike Ponzi schemes.
In one report, a CCTV reporter visited a company called Renren Liang Metaverse Research Center in Fujian, where a company director said that a player of Farmers World could be expected to earn a 100 per cent return between 22 and 40 days after buying an an-game item, which can cost tens of thousands of dollars.
But during this process, the player would have to pay a 6,000 yuan service fee to the company, and also allow the company to take 20 per cent of returns.
Farmers World is basically a simulation game, where a player picks tools, exploits resources, and buys land to build enormous farms, and trades items within a virtual farming ecosystem.
In another trip, a reporter visited a company named Shaanxi Juxin Software Technology, where the representative also boasted of 100 per cent returns within a month for players of Farmers World. The company also demands a 20 per cent take from player returns.
Famers World did not immediately reply to questions sent by the South China Morning Post via email. While the game has a website and presence across many social media platforms, it is unclear who the developer is.
Play-to-earn games are currently red-hot. Three-year-old Vietnamese game Axie Infinity grabbed a US$3 billion valuation in its latest funding round last month while Hong Kong firm Animoca Brands became a unicorn in May with its slate of play-to-earn games, including The Sandbox. These games were not mentioned by the CCTV reports. Venture capital giants Andreessen Horowitz and Softbank are now backers of Axie Infinity and The Sandbox, respectively.
Play-to-earn games have resonated with blockchain enthusiasts as items in the game are all non-fungible tokens (NFTs), blockchain-verified tradeable vouchers that guarantee the authenticity of a digital asset. Unlike traditional games, where items are data stored on the game developers' servers and are hence owned by the developers, NFTs are stored across a decentralised network immune to the developers' interference, making them assets that are truly owned by players.
The CCTV reports came after another state media warning last week from the People's Daily, the Chinese Communist Party's mouthpiece, which sounded an alarm over virtual land sales in play-to-earn games.
Besides in-game items, play-to-earn games also sell NFT-based land plots. Virtual land sales reached fever pitch this month but the People's Daily said property sales in such games came with risks of volatility, fraud, illegal fundraising and money laundering.