Alibaba
Get more with myNEWS
A personalised news feed of stories that matter to you
Learn more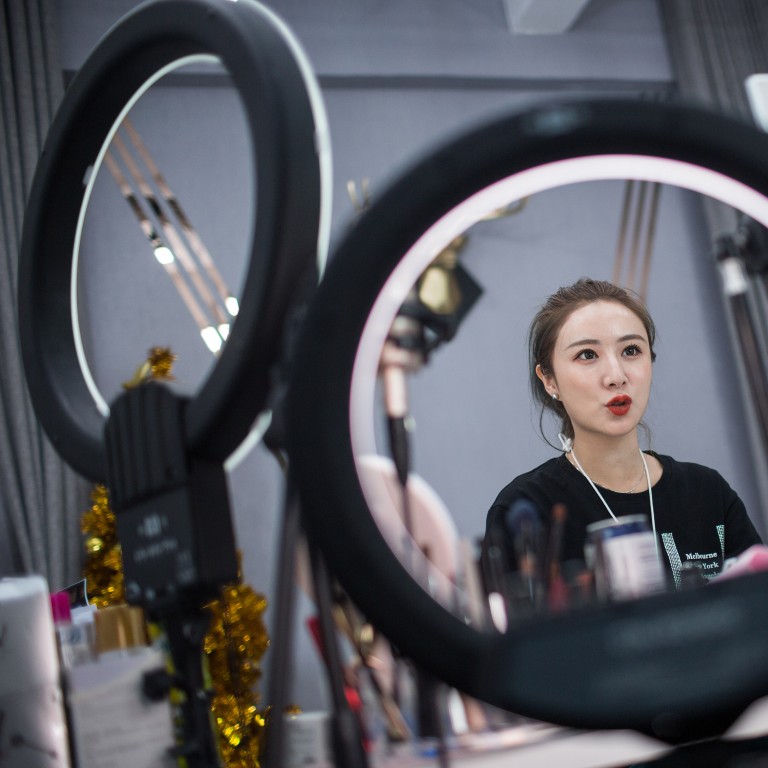 China tech crackdown: Hangzhou fines top influencer Viya a record US$210 million for tax evasion
Viya has been fined a record 1.34 billion yuan for tax evasion by tax authorities in Hangzhou, a leading e-commerce hub
Viya has cooperated with the tax authority and she will not face any criminal charges if she pays the fine, authorities say
The tax bureau of China's e-commerce hub Hangzhou has fined leading e-commerce influencer Viya a record 1.34 billion yuan (US$210 million) for tax evasion, in a move bound to send shock waves across the country's live-streaming industry.
Huang Wei, known as Viya online, avoided more than 700 million yuan in total taxes from 2019 to 2020 through a slew of tax evasion methods, including hiding commission fees, declaring personal wages as corporate income, and omitting reports of taxable income, according to a statement published on Monday by the Zhejiang Provincial Tax Service, under the State Taxation Administration.
The tax bureau said that Viya had cooperated with the tax authority and she will not face any criminal charges as long as she pays the fine. However, it is not clear how the fine will affect Viya's online presence in future. The livestream link for Viya on
Taobao.com
and her account on Weibo were not accessible on Monday night.
Taobao is operated by Alibaba Group Holding, which owns the South China Morning Post.
Zhu Chenhui, known as Xueli Cherie online, and Lin Shanshan, two other influencers fined for tax evasion, have disappeared from the internet recently, with their social media accounts, Taobao stores and official company websites inaccessible for several days. All three influencers were fined by the Hangzhou tax authorities, where e-commerce giant Alibaba is headquartered.
Viya and Dong Haifeng, her husband, published apology letters on Weibo after the fine was announced. "I completely accept the punishment made by the tax department and will actively raise money to pay [the fine] on time," she said.
Dong said they had stopped the so-called " tax plan and management" behaviour since November 2020 and started to pay Viya's personal income tax at a rate of 45 per cent, the country's highest personal income tax rate. "No matter what we have said, we made a big mistake. My apologies to the users who trusted us," he said.
Viya, 36, is a top e-commerce icon in China whose rags-to-riches story is closely associated with China's online shopping revolution. On the first night of the Singles' Day shopping festival on October 20, Viya and her team sold 8.5 billion yuan worth of goods in a 14-hour live-streaming session. The 14-hour sales by Viya alone exceeded whole-year revenue at Wangfujing Group, one of China's largest department store chains, in 2020.
The People's Daily, the mouthpiece of China's Communist Party, published an editorial within minutes of the Hangzhou tax bureau announcement, lauding the fine as evidence that China's tax laws are fair and effective.
The fine levied on Viya is nearly 40 per cent of what delivery giant Meituan was fined for antitrust violations in October. Well-known Chinese actress Fan Bingbing was fined 883 million yuan for tax evasion and other offences in 2018 while Zheng Shuang, another Chinese actress, was fined about 299 million yuan earlier this year for tax evasion after her ex-boyfriend Zhang Heng alleged that she had received high pay for a TV show with fraudulent contracts. Zhang was
fined 32 million yuan last month
for helping her evade taxes.
"During the rapid development of the platform economy, the taxation violations of some live-streamers disrupted the order of tax collection and management and undermined the market environment of fair competition," the Hangzhou authorities said in their statement, adding that the government would also implement tax policies to "create a good taxation business environment for the development of the platform economy".
Viya has been very active socially in recent years, and was honoured last year with a national award for her efforts to combat poverty alleviation. She is also a member of the All-China Youth Federation, a state-backed association of outstanding youth.
In an interview last year, Viya likened her profession to a "bridge".
"I don't need to do live-streaming today, but if I don't, all the plans I've made, the merchants [that I work with] and my followers [will definitely be affected] … I think I would be sorry to a lot of people," she said at the time.