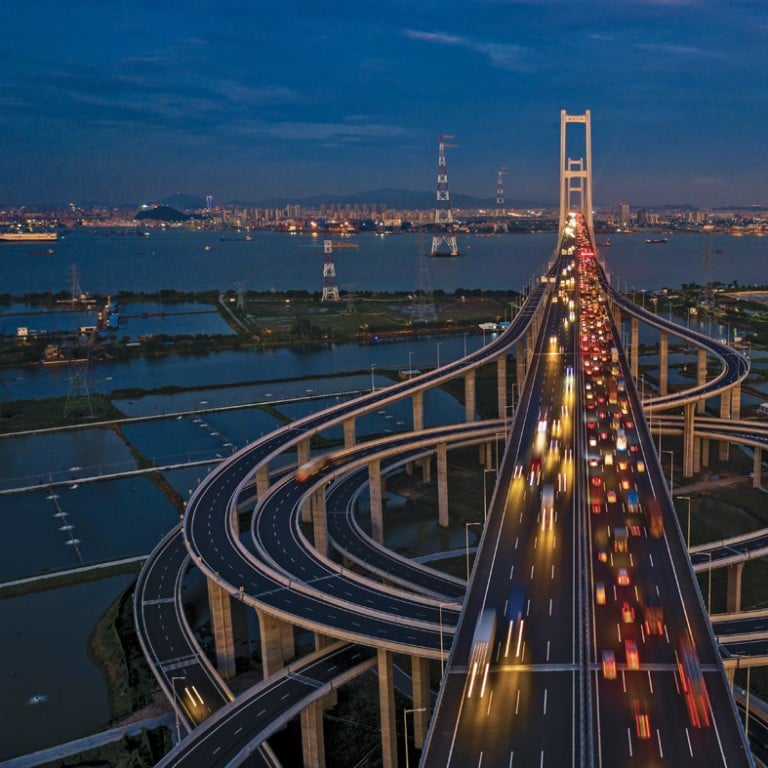 China plans its first 'free data port' in Guangzhou as Beijing eyes total control over cross-border information flows
The Nansha International Data Free Trade Port will be the country's trial project for cross-border data transfer
The project is expected to play an important role in future data exchanges between China and the outside world amid tighter regulations
China is building its first "free trade port for data" with an investment of 31.8 billion yuan (US$5 billion) in Nansha, Guangzhou city as part of the country's efforts to build up controllable cross-border information flows, according to state media outlet Nanfang Daily on Friday.
The Nansha International Data Free Trade Port, identified as a key digital infrastructure project by local and state governments last year, will be the country's trial project for cross-border data transfer, powered by a global network of undersea cables planned for the district, according to the report.
Apart from the undersea cable network, the project will also include a cross-border data centre, industrial parks for big data and labs for telecommunications for the
Greater Bay Area
, with the aim of supporting cross-border trade, offshore finance, and artificial intelligence industries among others. The
Greater Bay Area
covers Hong Kong, Macau and nine mainland cities in southern Guangdong province.
The project is expected to play an important role in future data exchanges between China and the outside world. Hong Kong is traditionally a data centre hub for many multinational companies, which have historically put servers in the city to run data gathered from mainland operations. However, China's rigid control of data flows and recent changes in regulations including mandatory local storage of sensitive data, is bringing change to this practice.
The local authority of Nansha district signed partnership deals on Thursday with digital infrastructure company China Aviation Cloud and several banks to start building the 450-acre data port, which is expected to be put into operation by 2025.
Nansha wants to become a data transfer hub in the
Greater Bay Area
and is aggressively building up data facilities with two data centres completed on Thursday. Spending on data facilities has been encouraged by Beijing as it seeks to build up digital infrastructure investment.
China has tightened control over cross-border data flows, with the
Data Security Law
(DSL) rolled out in September, and the
Personal Information Protection Law
taking effect on November 1. Both impose tough penalties for the unauthorised collection, processing, storage and use of data generated in the country.