Zhejiang
Get more with myNEWS
A personalised news feed of stories that matter to you
Learn more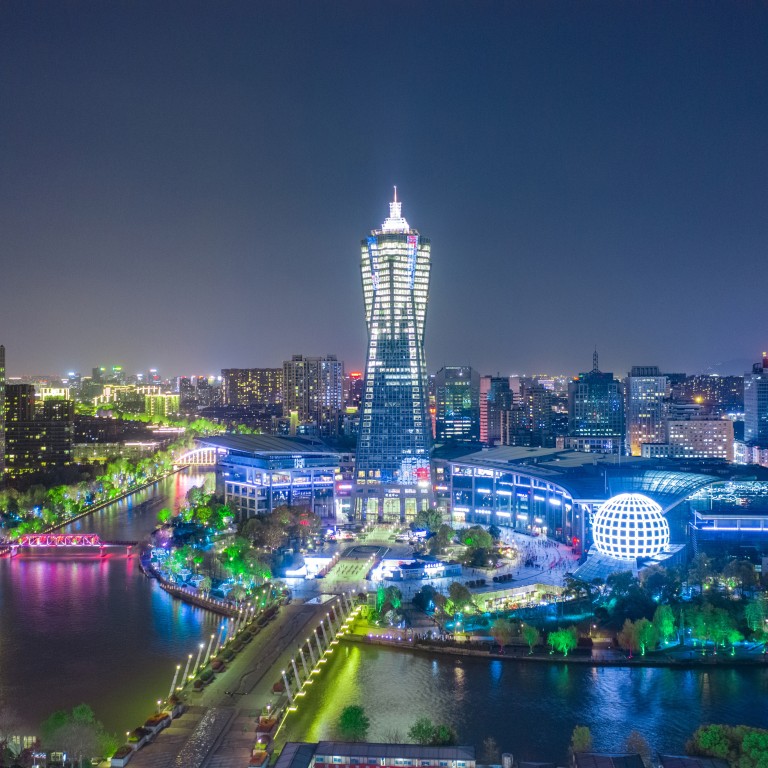 Alibaba's home province to offer preferential tax policies and promote 'hard tech' such as chips and digital security
The local government aims to ease the financial burden for enterprises and individuals by 300 billion yuan in 2022
Policy support is in line with China's pivot towards core technology areas to help it fend off pressure and sanctions imposed by the US
Zhejiang province, home to e-commerce giant Alibaba Group Holding, is putting into place preferential tax policies and will promote hard tech industries such as integrated circuits and digital security in 2022, as it seeks to bolster government efforts to strengthen self-sufficiency in strategic technology sectors.

The local government said it aims to ease the financial burden for enterprises and individuals by 300 billion yuan (US$47.42 billion) this year.
"We will fully implement preferential tax policies and fight for stronger support from the central government," it said in the 2022 government work report, adding that the government was using "real gold and silver" to help industries "go to the battlefront with fewer burdens" and to focus on development.
The local government also said it would "promote technology innovation" and "make every effort to promote growth of the digital economy". It will increase spending focused on technology innovation fields by 40 per cent and offer support to industries including digital security, integrated circuits, intelligent computing and intelligent photovoltaics (solar power).
It also intends to support future fields, such as brain-like intelligence and quantum information.
The local government's policy support is in line with China's pivot towards core technology areas to help it fend off pressure and sanctions imposed by the US in recent years. Entrepreneurs and venture firms are also turning towards core tech such as semiconductors and robotics, instead of softer consumer internet businesses,
according to a Bloomberg report earlier this month.
The coastal province, with Hangzhou as its capital, has become a major battleground for the country's digital economy. The Hangzhou tax department fined former live-streaming queen Viya, whose real name is Huang Wei, a record 1.3 billion yuan for tax evasion late last month.
In November, two other live-streamers - Zhu Chenhui, known as Cherie online, and Lin Shanshan - were also fined millions of yuan by the authority for tax evasion after Beijing clarified tax rules for the industry.
The local government has traditionally been supportive of e-commerce development, which helped internet platforms like Alibaba grow.
The success of Alibaba, founded by Jack Ma and his team in a residential flat in Hangzhou in 1999, has helped transform the city into one of the most attractive destinations for China's tech talent and venture capital funds. Alibaba owns the South China Morning Post.
Online sales in Zhejiang province in 2021 totalled 2.52 trillion yuan, representing a year-on-year increase of 11.6 per cent, according to official provincial data released last week.
The local government also wants to "promote the digital transformation of traditional manufacturing industries" and build a "global digital trade centre", according to the
government report.