Meituan
Get more with myNEWS
A personalised news feed of stories that matter to you
Learn more
China tech crackdown: Meituan, Ele.me, other on-demand delivery providers face dim prospects amid Beijing's scrutiny, analysts say
Meituan lost about 20 per cent of its market value over the past two trading days since Beijing directed on-demand delivery providers to cut commission fees
What is at stake under the Chinese government's scrutiny is the nation's vast on-demand food delivery market, which is worth about US$105 billion
Chinese on-demand delivery services providers, led by
Meituan
and
Ele.me
, face gloomy prospects after Beijing directed these internet platforms to
cut the fees they charge restaurants
, which has put a cap on their profit margins, according to analysts.
"Since food delivery accounts for a big proportion of these platforms' revenue, the reduced commission fee would have an impact [on their revenue]," said Zhang Yi, chief executive of market research firm iiMedia.
Beijing-based Meituan, operator of China's largest food delivery and on-demand local services platform, has already lost about 20 per cent of its market value over the past two trading days since the directive was issued by the
National Development and Reform Commission
(NDRC) last Friday.
Meituan declined to comment on Monday. Its shares in Hong Kong closed down 3.99 per cent to HK$180.50 on the same day.
Ele.me did not immediately respond to a request for comment. The firm is run by
e-commerce
giant
Alibaba Group Holding
, parent of the
South China Morning Post
.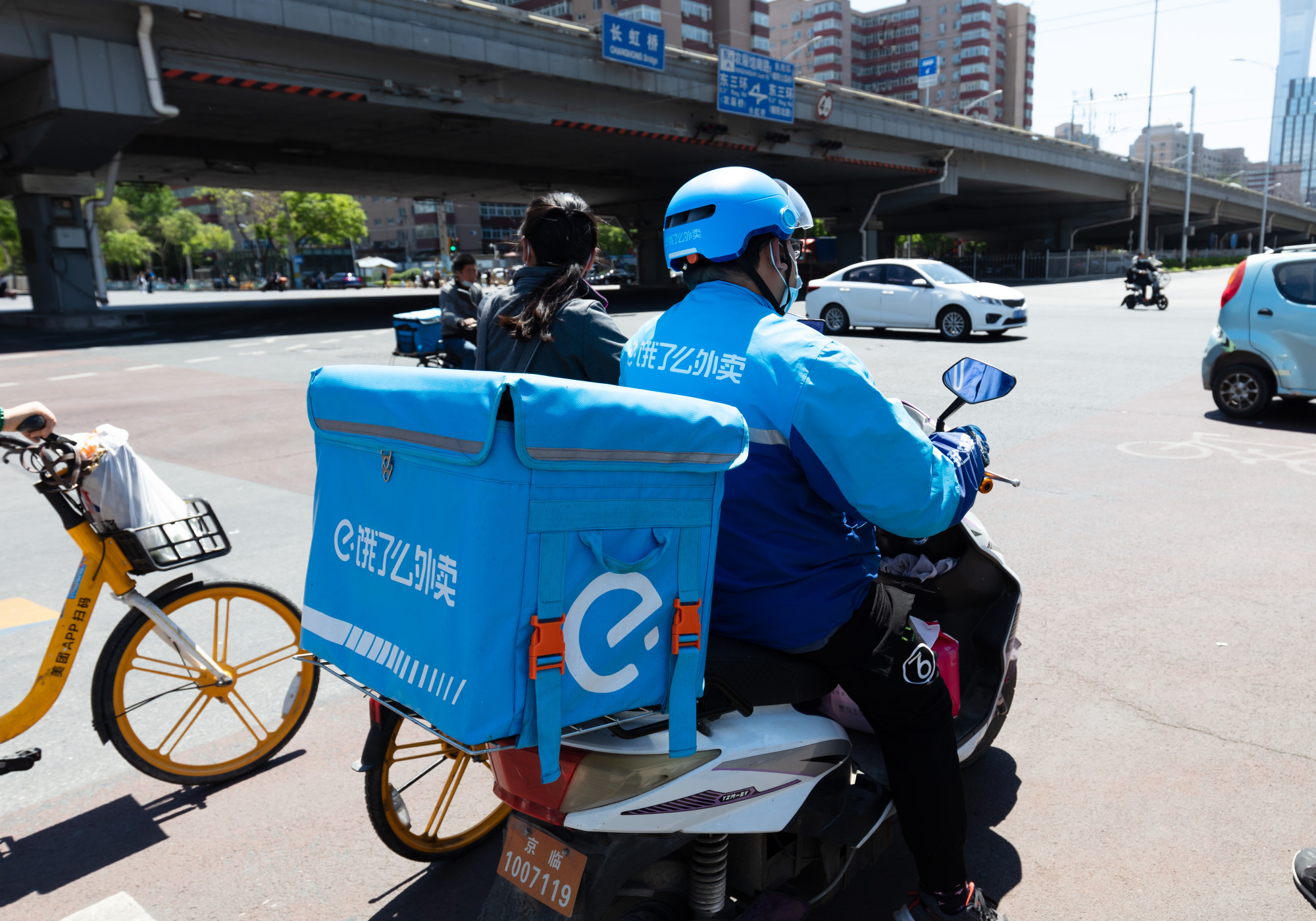 Internet platforms will follow guidelines to "further lower the service fee standards for catering businesses to help them reduce costs", according to the NDRC policy directive, part of Beijing's initiative to help the country's services sector. It said this move will drive preferential service fees "to catering companies in county-level administrative regions, where middle and high-risk areas are located".
The commission fees charged by on-demand delivery platforms are expected to be reduced by about 5 per cent under the government guidelines, resulting in a 25 per cent to 27 per cent drop in food delivery business revenue, according to Li Yingtao, an analyst at research firm Analysys.
"That means Meituan's overall revenue for the year will drop by about 13.7 per cent to 14.8 per cent," Li said.
Meituan's revenue from food deliveries reached 26 billion yuan (US$4.11 billion) in the third quarter last year, including 23 billion yuan from commission fees, according to its financial report published in November. Commission fees accounted for 47 per cent of the firm's total revenue that quarter, down from 51 per cent a year earlier.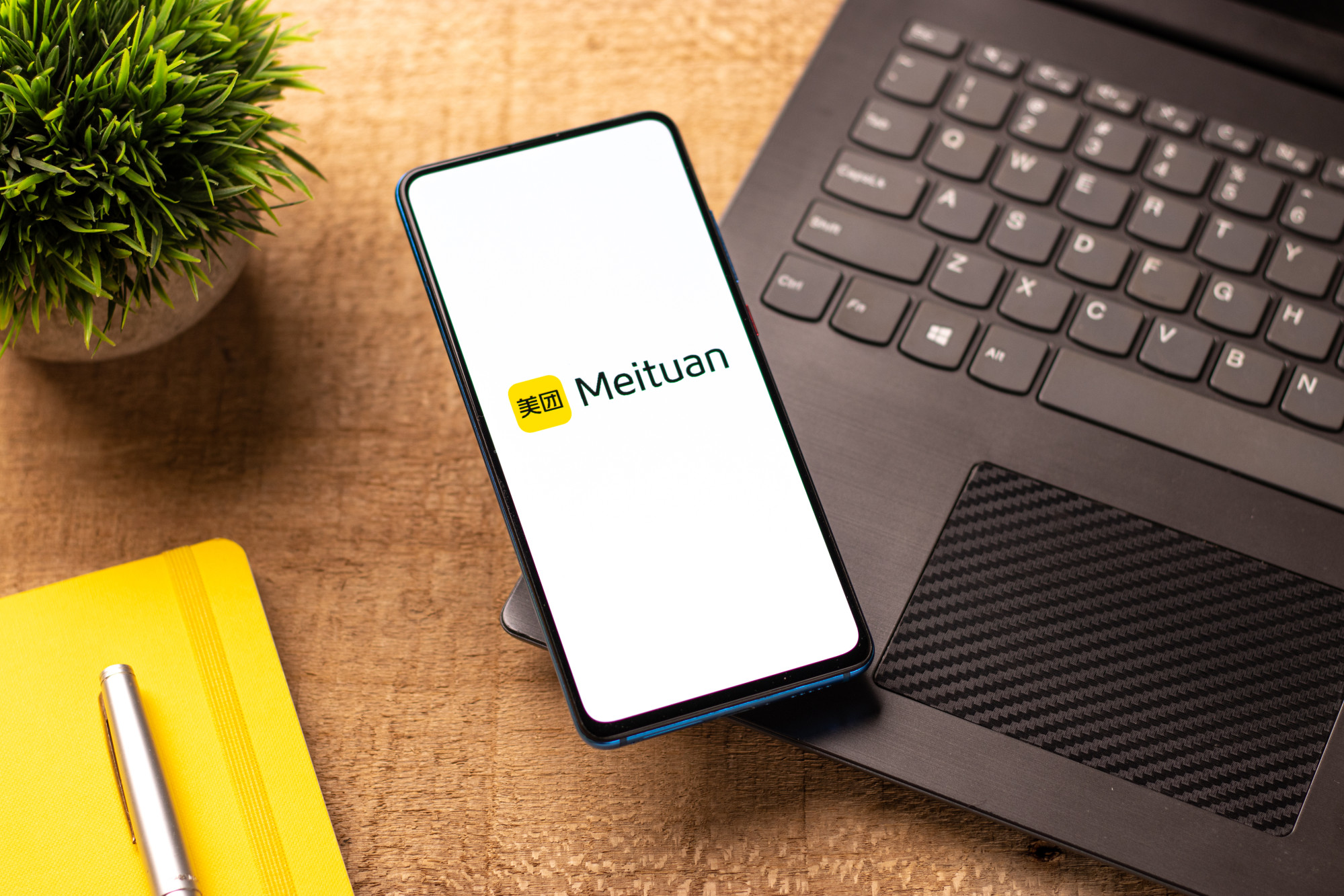 "For on-demand platforms, maybe they can explore more business channels to reduce the operational risk of having reduced commission fees," iiMedia's Zhang said.
What is at stake under this increased scrutiny by Beijing is the nation's vast on-demand food delivery market, which is worth 664.6 billion yuan, according to a recent report published by Qianzhan Industrial Research Institute.
The report said Meituan accounts for 67 per cent of the total market, while Ele.me has a 31 per cent share.
"At the start of the development and expansion of food delivery platforms, they burned money to grab market share and traffic," said Cheng Qi, an analyst at research firm LeadLeo. "But they cannot use that cost as a reason to reduce the income of merchants and delivery riders when they grow big."
"These platforms know that having reasonable commission charges will help them retain as well as attract merchants and delivery riders," Cheng said.
Meituan and Ele.me started to charge from 20 per cent to 22 per cent commission fees in the past two years, according to Blue Zhu, who has run a cake shop in Shanghai for seven years.
"At first, they didn't charge any commission fee and even gave us a bonus," Zhu said. "They raised it from 10 to 15 per cent and then to around 20 per cent a couple of years ago. Of course, it's too high. But you don't have a choice because everyone else is on these platforms."
A restaurant owner in Shanghai surnamed Zhao, meanwhile, broke down how a 20 per cent commission fee charged by Ele.me works.
"When a consumer orders a 100 yuan deal, the platform will take 20 yuan," Zhao said. "With delivery and meal box fees, consumers will pay around 50 yuan for a meal that costs 38 yuan when dining in."
In Beijing, a barbecue restaurant owner surnamed Lu said they do not make much profit from take-aways because roughly 20 per cent of the order's purchase price goes to Meituan, and a minimum of 5.5 yuan if the cost of the order is too small. Lu also said restaurants pay for delivery vouchers that Meituan markets to its users.
It is not the first time that on-demand delivery platforms have been slammed for the high commission fees they charge restaurants. In 2020, restaurant and catering associations from Hebei, Yunnan, Shandong and Guangdong provinces separately published open letters that
called on Meituan and Ele.me to cut their commission fees
.
In April that year, the Guangdong Restaurant Association urged Meituan to slash commission charges for deliveries in the southern province, where it had up to a 90 per cent market share.
"It keeps increasing the commission ratio, and charges up to 26 per cent commission for newly-opened catering merchants,' the association wrote at the time. "It has exceeded what most catering businesses can endure."
Meituan responded that same month, saying that more than 80 per cent of businesses on its platform paid a commission "much lower than the rumoured numbers". The company also said that it needed "to invest most of our income to help merchants develop professional delivery services, acquire orders and improve digital infrastructure".
Last October, the State Administration for Market Regulation slapped Meituan with a 3.44 billion yuan fine for abusing its dominant market position through its
"pick one from two"
practice.