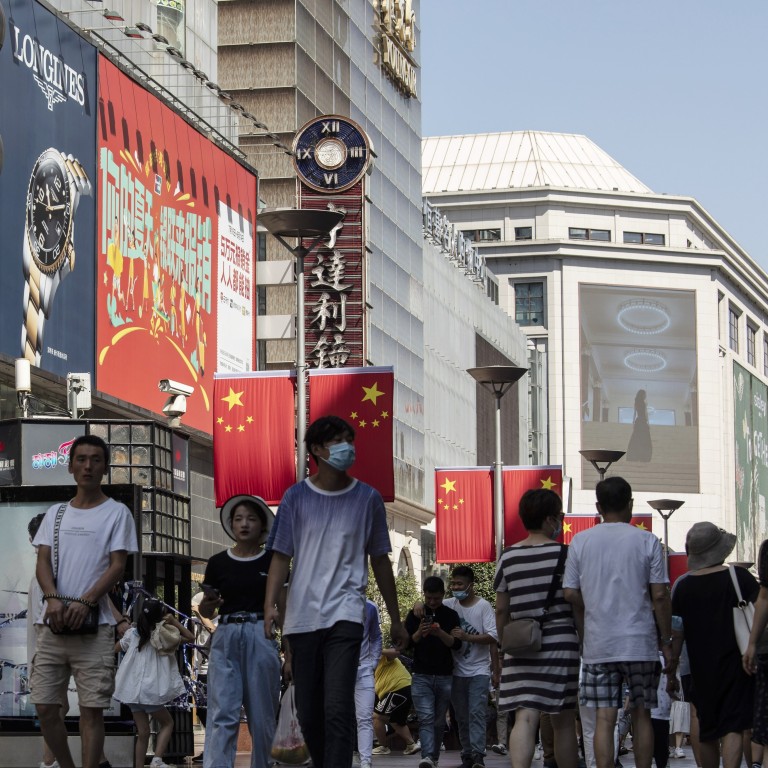 China's algorithm law takes effect to curb Big Tech's sway in public opinion
The regulation marks a bold attempt by Beijing to tame the use of recommendation algorithms in apps and websites
Under the new rules, tech companies are told to "promote positive energy" and allow users to decline personalised recommendations
A new regulation in China designed to rein in the use of recommendation algorithms in apps went into effect on Tuesday, representing Beijing's latest effort to curb the influence of Big Tech companies in shaping online views and opinions.
The rules come at a time when misinformation and fake news are running rampant on Chinese social media despite extensive government censorship. In recent days, platforms such as microblogging site Weibo, ByteDance's short video-sharing app Douyin, and Tencent Holdings' ubiquitous super app WeChat have shut down thousands of accounts that were
spreading provocative content related to Russia's invasion of Ukraine
.
The Cyberspace Administration of China (CAC), the country's internet watchdog, unveiled the draft of the regulation last August, hoping to "regulate algorithm-empowered recommendation activities on the internet".
The final version of the rules – jointly drawn up by the CAC, Ministry of Industry and Information Technology, Ministry of Public Security, and State Administration for Market Regulation – were published in January.
The regulation marks a bold attempt by the Chinese government to tame the use of algorithms, the technology behind the recommendation functions that are commonly found in apps and websites these days, giving suggestions to consumers on what to read, watch or buy online.
These algorithms "must be regulated" because "it is easy to abuse customised recommendations, thereby damaging our personal rights and interests, and even endangering national security in more serious cases", Zuo Xiaodong, vice-president of the China Information Security Research Institute, was cited as saying in a post published on the CAC's WeChat account on Tuesday.
Nearly all service providers running on algorithms – including short video-sharing apps, e-commerce sites and on-demand delivery platforms – are within the purview of the regulation, according to the CAC post. Under the new rules, tech companies are told to "promote positive energy" and allow users to decline personalised recommendations offered by their platforms.
"Some platforms might say that algorithms are their intellectual properties and business secrets, so they cannot make them available to the public," Zuo was quoted as saying. "This kind of language has no solid basis now, and algorithms need to be transparent."
While algorithm technologies have helped promote broader internet use and economic development across China, they have also harmed consumer rights in some instances. Authorities said the new regulation seeks to address the issue of "algorithmic discrimination", which occurs when some internet platforms use data about their customers' habits to charge high-spending users extra fees.
The rules also aim to protect gig workers employed by on-demand service platforms, such as delivery drivers, who are pressured to break traffic rules to meet
tight deadlines set by algorithms
. Service providers should establish a mechanism to ensure that orders, payments, working hours, rewards and punishment are reasonably assigned, according to the CAC post.
The regulation is also expected to help authorities clamp down on content recommendations, which have the potential of "shaping public opinions" or "social mobilisation", according to the CAC.
Douyin said on Monday it had taken down more than 3,500 videos and 12,100 comments related to the armed conflict between Russia and Ukraine, which has become a hot topic on the internet in China, home to the world's largest online population.