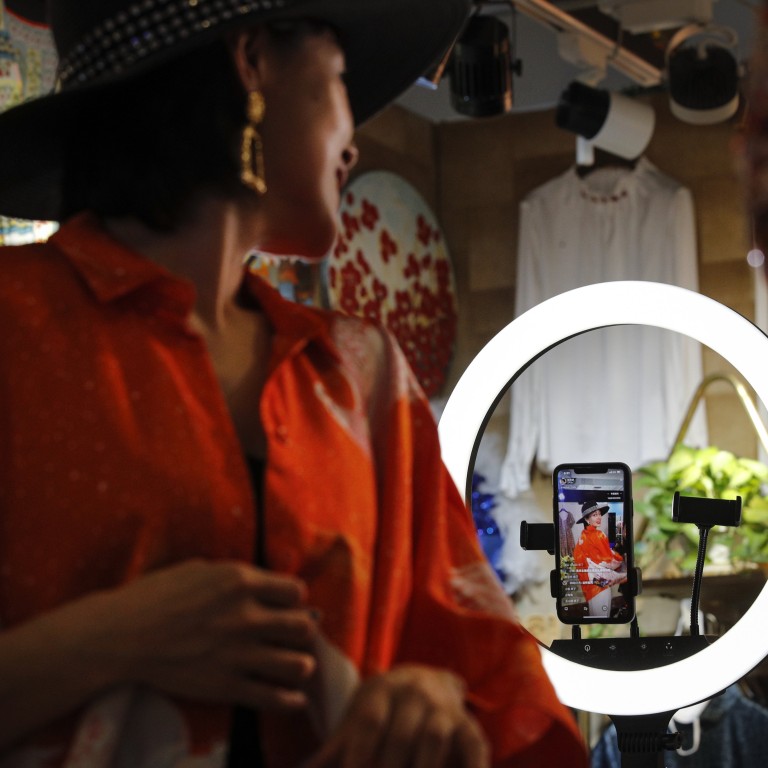 Top Chinese influencer Xu Guohao fined US$16 million for tax evasion amid crackdown on live-streaming industry
Xu Guohao, who was active on Momo, was accused of avoiding over 38.8 million yuan in taxes between 2019 and 2020, authorities said
His punishment follows the downfall of leading live streamer Viya, who was fined 1.3 billion yuan for tax evasion in December
China's tax authority has fined online influencer Xu Guohao more than US$16 million for tax evasion, as regulators continue to strengthen tax supervision in the once-booming live-streaming industry.
Xu, who had been one of the top-earning streamers on social media app Momo, was accused of avoiding over 38.8 million yuan (US$5.78 million) in taxes between 2019 and 2020, according to statement released on Thursday by the State Taxation Administration. He was ordered to pay 108 million yuan in back taxes, late fees and fines.
Officials said Xu evaded taxes through various approaches, including failing to report his full income to tax authorities and illegally changing the nature of his income. The tax authority in Fuzhou city in southeastern Jiangxi province discovered Xu's offences through "big data analysis", the statement said.
During the height of his live-streaming career, Xu was known as the "king of Momo". His sessions consistently drew more than 10,000 viewers, Chinese media reported, until he abruptly stopped appearing on the platform last year.
His punishment by tax authorities follows the downfall of leading live streamer Huang Wei, better known as Viya, who was
fined 1.3 billion yuan for tax evasion
in December. Within hours of the announcement, the influencer – who made a name for being able to sell almost anything from groceries to cars and even rocket launches in her live streams – disappeared from the internet.
A few weeks earlier, live-streaming stars Zhu Chenhui and Lin Shanshan, who were each fined tens of millions of yuan in November for tax evasion, also saw their social media accounts and e-commerce shops vanish.
Taxation had long been a grey area within the live-streaming e-commerce industry until regulators began to take action late last year. Following the record fine on Viya, Chinese state media, including the Communist Party mouthpiece People's Daily, immediately hailed the move as evidence that China's tax laws are fair and effective.
Tax authorities said in Thursday's statement they would strengthen supervision of the live-streaming industry to support the healthy development of the sector.
Government scrutiny over the live-streaming industry extends beyond tax issues.
Earlier this month, Li Jiaqi – the e-commerce influencer known as China's "lipstick king" – saw his streaming session suddenly cut off after he reportedly displayed a tank-shaped ice cream. The tank image is a frequent target of Chinese censors due to its association with the deadly Tiananmen Square crackdown by the Chinese military against pro-democracy protesters in Beijing on June 4, 1989.