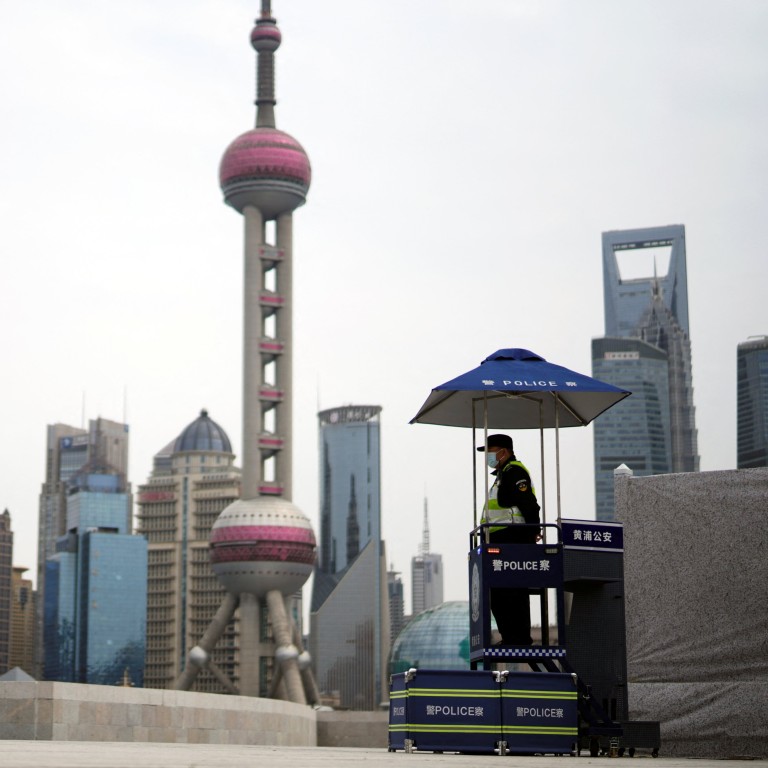 Shanghai game company hit with 1.1 million yuan fine for publishing unlicensed titles
The punishment, equivalent to roughly US$163,000, marks one of the largest fines imposed on a single entity for such offences
Chinese authorities have significantly slowed down the approval of new video games after resuming licensing in April
Chinese regulators fined a Shanghai-based tech firm 1.1 million yuan (US$163,000) for publishing unlicensed games, in one of the country's harshest penalties for such cases amid Beijing's heightened scrutiny of the world's largest video gaming market.
China's anti-pornographic and anti-illegal publications office, an agency under the publicity department of the Chinese Communist Party, said in a WeChat post earlier this week that the unnamed company had published seven online games without approval.
Shanghai's Culture and Tourism Bureau, which investigated the case, confiscated all revenue made from the unlicensed titles, without disclosing the amount.
Chinese regulations stipulate that game publishers in the country must obtain an ISBN number from the National Press and Publication Administration, China's top watchdog for video games and other online media, before publishing any mobile, PC or console title.
While regulators did not name the offending company, Yuhong Games is the developer and publisher of three of the unlicensed titles, which are anime-style games based on the role-playing game Eileen's Legend, according to information listed in various game stores.
Legend of Scarlet Moon: Battle of Cang Yue Island, one of the four other remaining titles that are all similar to the South Korean fantasy role-playing game The Legend of Mir, is published by 9377 Games.
Both 9377 Games and Yuhong Games are related to Shanghai Chuangsi Enterprise Development, an online game operator founded in 2010, according to business registration tracking platform Tianyancha.
The punishment announced this week marks one of the largest fines imposed on a single entity for such an offence.
Related regulations, which came out in 2016, state that offenders that have earned more than 10,000 yuan from unlicensed games face a fine of between five to 10 times the sales revenue.
Past violations, which are listed on the central agency's WeChat account, entailed fines of between 10,000 yuan and 700,000 yuan. A game studio based in central Hubei province, for instance, was fined roughly 50,000 yuan in December for publishing the unlicensed SunnyRain Lovestory, a sequel to the well-known Tricolour Lovestory.
"China's regulatory agency has always been strict in regulating illegal acts in cultural fields including unlicensed games," said Zhao Yunyun, partner at Beijing-based Merits & Tree Law Offices. "Generally, the law enforcement team spots problems in its daily supervision work."
The latest punishment comes as Beijing continues to keep a close eye on the gaming industry, even after it resumed game approvals in April following an eight-month hiatus. It
announced the issuance of 67 licences
on Tuesday, up from 60 in June, none in May and 45 in April, but still fewer than the 87 licences granted last July.
In December, authorities in Shanghai – home to several major Chinese game studios including Bilibili, miHoYo and XD Inc – initiated a crackdown against unlicensed online games. More than 28 violations were found, regulators said, leading to a total of 1.1 million yuan of fines.