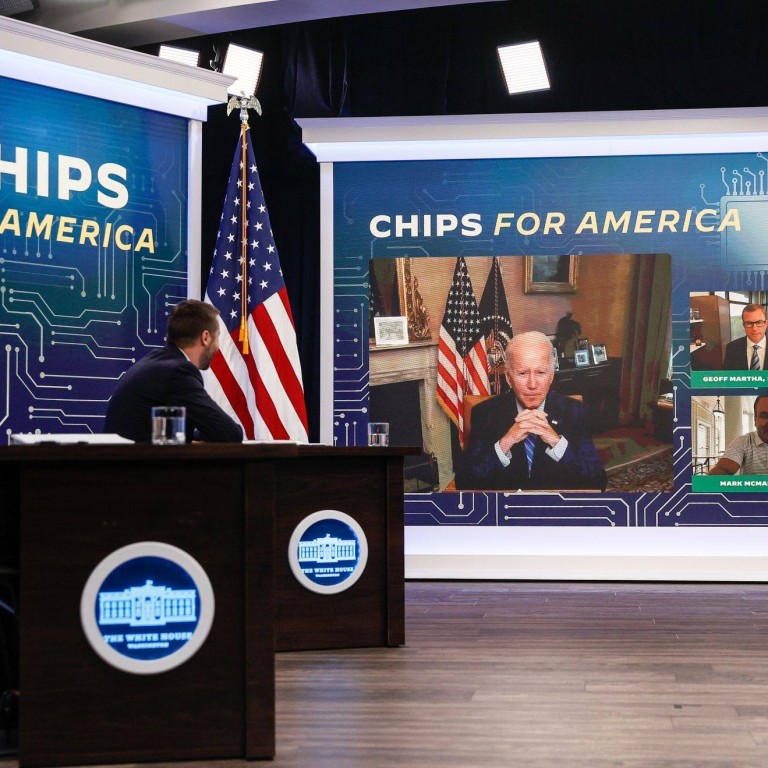 Tech war: US chips act casts shadow over Beijing's semiconductor self-sufficiency drive
The act, which includes US$52 billion in subsidies on top of tens of billions for scientific research, would have limited impact on China in the short term
However, the Chinese government has expressed concern over the bill and its implications for China's technology industry
A widely-watched US act aimed at boosting American competitiveness against China, particularly in the semiconductor industry, is casting a shadow over Beijing's long-term plans as the law is set to undercut China's chip self-sufficiency drive and its technological progress, analysts said.
After more than two years of back-and-forth, the US Senate and House passed the Chips and Science Act this week, a reflection of the bipartisan consensus in Congress over the need to counter China's technological rise. The bill was strongly supported by US President Joe Biden, who said he was looking forward to signing it into law.
The act, which includes US$52 billion in subsidies for US chip makers on top of tens of billions of dollars for scientific research, could cast a shadow over China's supply chain security and technology development even though the immediate impact may be limited, analysts said.
"The US has been luring companies to build up chip manufacturing for a while, and the incentives are quite big," said William Wang, CEO at Shanghai-based consultancy IC Cafe. "There will be many companies interested in taking part … and it will definitely have an impact on China's semiconductor industry."
Wang added that any direct influence could take years to play out but the impact would also depend on whether chip firms can take advantage of the supportive US policies to reshape the global industry.
The Chinese government has expressed concern over the bill and its implications for China's technology industry. Foreign ministry spokesman Zhao Lijian said on Thursday, prior to the bill passing in the House, that China "resolutely opposes" the terms in the act that restrict normal technology cooperation between the two countries.
Gu Wenjun, a senior analyst at semiconductor consulting firm ICWise, said the new incentives would reduce China investments by international companies and lure capital, talent, and industry supply chains back to the US.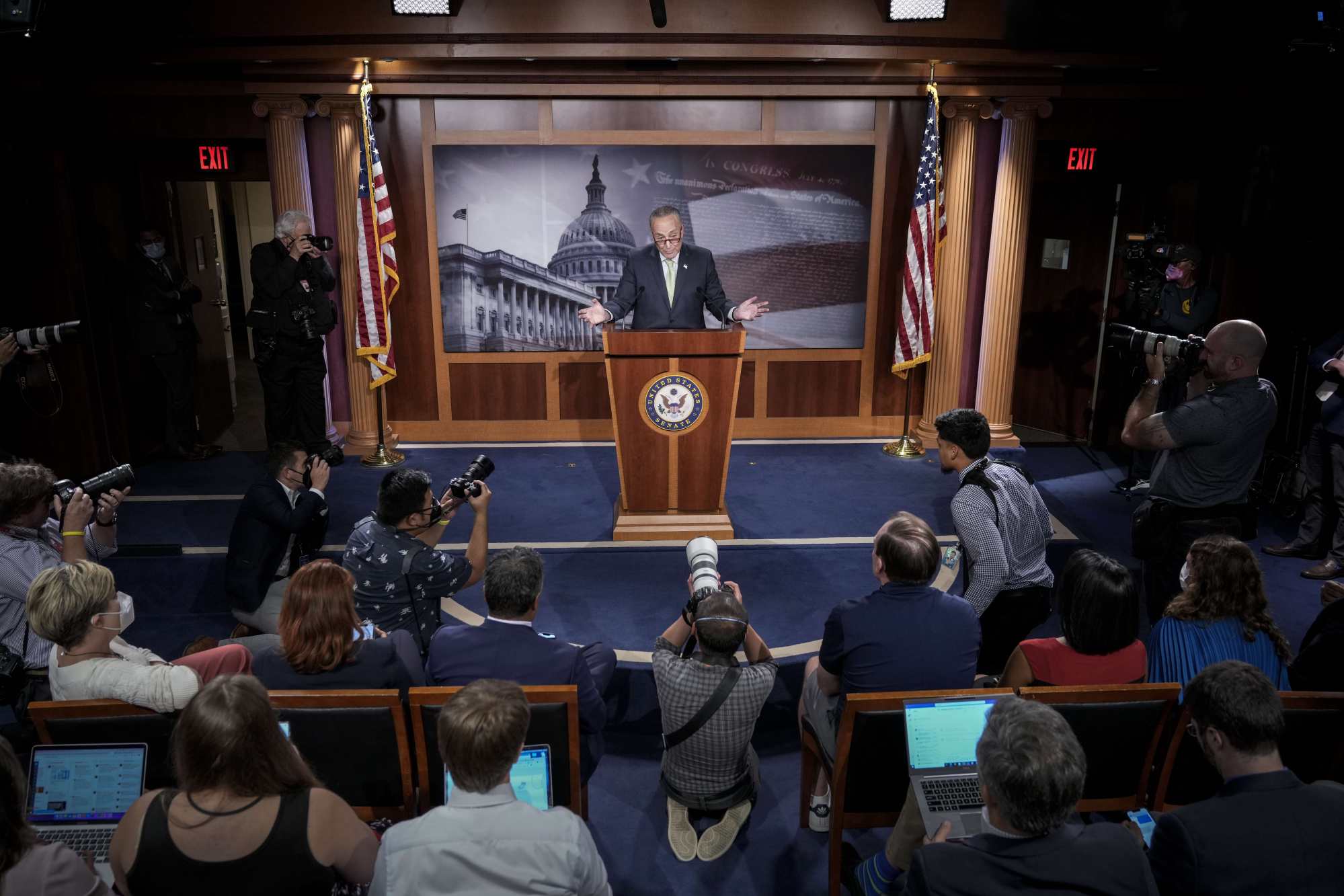 US efforts to "spur indigenous semiconductor manufacturing capabilities will weaken China's scope to access international resources", Gu said. In the long run, it could dry up technology transfers and cause talent drain for China, he added.
The US bill was in response to China's rapid rise as a technological power and ironically borrowed from China's playbook in that it provides federal funding for private sectors deemed critical to national security.
US lawmakers are worried that the country's declining share of hi-tech manufacturing would sap its ability to compete with China for the chips that are needed to power everything from smartphones and cars to servers and aircraft.
"As a percentage of GDP, we spend less than half as much as the Chinese Communist Party on basic research," Senate Majority Leader Chuck Schumer said on Tuesday before the Senate's vote on the bill.
At the same time, China is not a leading player in the global semiconductor value chain as it relies on foreign technology. Li Yizhong, who served as the Minister of Industry and Information Technology from 2008 to 2010, said earlier this month that China must redouble its efforts to catch up in semiconductor manufacturing and materials to reduce reliance on imports.
US companies are firmly in control of the upstream semiconductor value chain, with 13 out of world's top 25 semiconductor vendors by revenue in 2021 being American companies, according to data from Gartner.