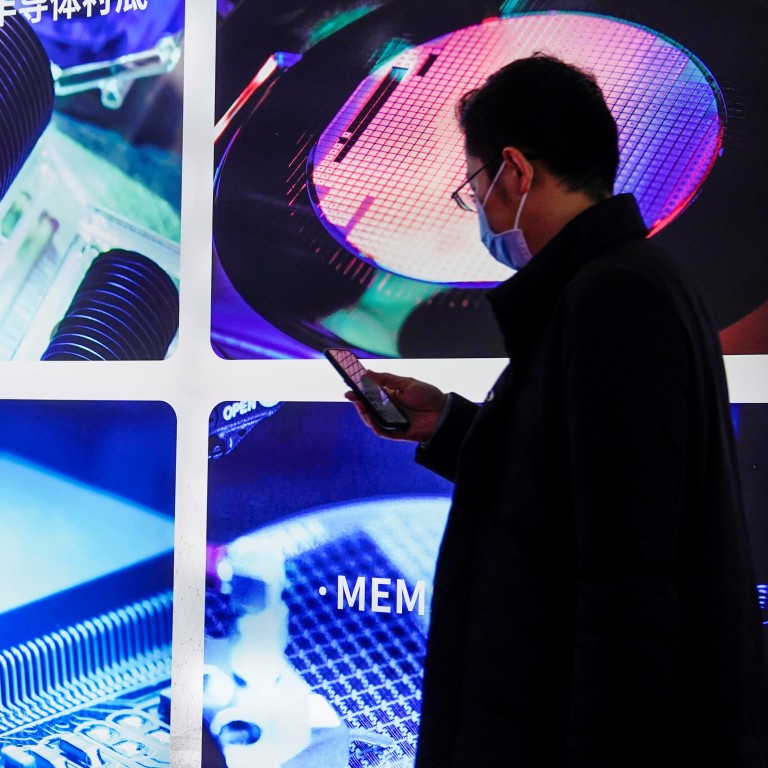 Another heavyweight involved in China's chip independence drive comes under official investigation: Caixin
Ding Wenwu, former president of China's biggest semiconductor industry investment fund, is under investigation by authorities, report says
The 60-year-old has helmed China's BIg Fund since its foundation in 2014
Ding Wenwu, the former president of China's biggest semiconductor industry investment fund, is under disciplinary investigation by authorities, becoming the latest heavyweight player in China's chip self-sufficiency drive to be probed, according to a report by Chinese magazine Caixin.
The 60-year-old, who has helmed the China Integrated Circuit Industry Investment Fund since its foundation in 2014 – also known as the Big Fund – was taken away by authorities for investigation, Caixin reported on Thursday. There has been no official statement by authorities about an investigation of Ding.
If the report is confirmed, Ding would follow Lu Jun, the former head of Sino IC Capital – the management entity of China's Big Fund – who was put under investigation last week by the top anti-corruption watchdog in China. Separately, Zhao Weiguo, the former head of Tsinghua Unigroup which led the group's aggressive leveraged purchases of semiconductor assets, has also been put under investigation by authorities, according to Caixin.
There have been no official announcements by authorities about whether the probes are related.
On Thursday, Chinese authorities announced that Xiao Yaqing, the Minister of Industry and Information Technology, a key person in charge of pushing China's semiconductor industry development, had been put under investigation for possible violations of laws.
China's chip industry has undergone rapid development in recent years as the central government strives for greater self-sufficiency in the strategic sector amid a deepening tech war with the US.
China's top chip maker has likely gained the ability to produce 7-nanometre chips, according to a recent report by a Canadian tech analysis firm. Researchers at TechInsights made the conclusion after they reverse-engineered a sample chip made by Semiconductor Manufacturing International Corp (SMIC), extracted from a cryptocurrency mining machine.
Meanwhile, the US Senate and House this week passed a bill targeting a step-up in semiconductor research and manufacturing on American soil, in a move that may put the US into further confrontation with China's chip self-sufficiency drive.
The state-backed chip investment fund headed by Ding is seen as the leading national effort to catch up in the global semiconductor industry by raising funds to back major players and start-ups. It raised 138.7 billion yuan (US$20.6 billion) in its first round in 2014, and over 67 per cent of its investment has gone into the country's largest chip makers, including SMIC and Hua Hong Semiconductor.
The Big Fund completed another funding round of 200 billion yuan (US$29.08 billion) in 2019, to continue supporting the downstream supply chain, such as chip design, advanced materials and equipment areas.
However, China's state-led drive into semiconductors has also resulted in waste, misdirected funds, large debts and a number of high-profile failures.
Under Zhao's control since 2009, Tsinghua Unigroup made a number of headline-grabbing deals aimed at expanding operations but the company has defaulted on a wall of debt since 2020. Zhao's detention comes only days after the debt-ridden conglomerate this month completed its year-long restructuring process, with the new owner taking over its equity.