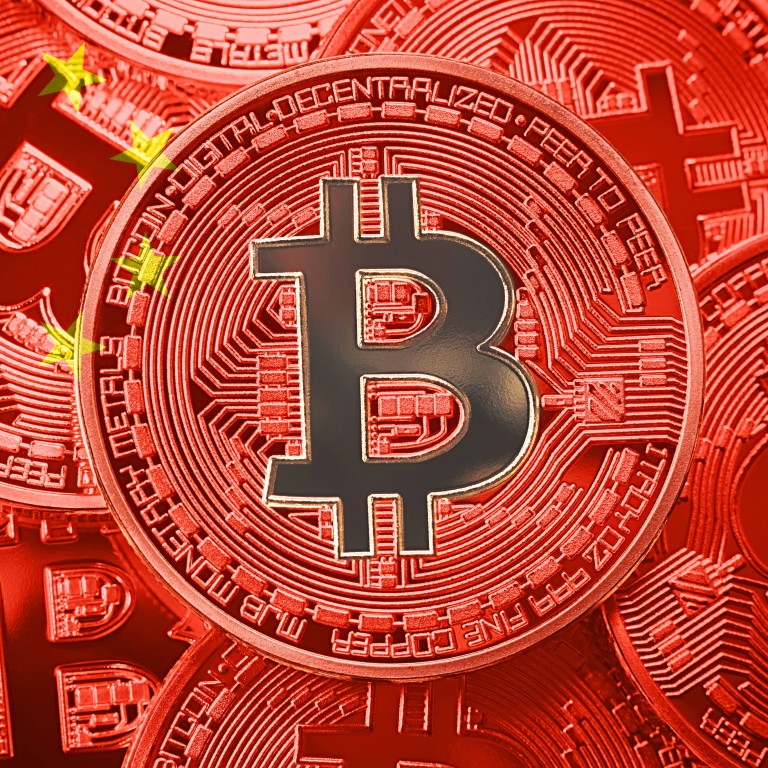 China sweeps up 12,000 crypto-related social media accounts in fresh clean-up campaign targeting banned digital assets
The Cyberspace Administration of China ordered the account removals after finding they were promoting cryptocurrencies 'in the name of financial innovation'
The regulator has been targeting the 'chaos' of speculation in cryptocurrencies, which are banned in China, after prices collapsed this year
Chinese authorities are targeting online discussions and the promotion of cryptocurrencies, the country's internet regulator said, in a new campaign launched since banning the trading of the digital assets last year
The Cyberspace Administration of China (CAC) has ordered social media platforms to terminate 12,000 cryptocurrency-related accounts, the internet watchdog said on Tuesday, as Beijing continues to ramp up its crackdown on the industry.
Nearly a thousand of the accounts that were closed had been "guiding" internet users to invest in cryptocurrencies "in the name of financial innovation and blockchain", the CAC said in a statement.
The purged social media accounts span multiple platforms, including
Weibo
,
Baidu
and
Tencent Holdings
'
WeChat
, according to the CAC. It has also shut down 105 websites that "hyped up" cryptocurrencies and ran tutorials on buying, selling and mining the digital assets, the regulator said.
The latest crackdown is part of a new campaign the CAC launched recently targeting the "chaos" of cryptocurrency speculation, the watchdog said, as netizens who were "confused by" the false promise of high returns have suffered heavy losses from cryptocurrency trading activities.
The regulator also said internet platforms should maintain strong measures in clamping down on cryptocurrency speculation while increasing efforts to clean up content and user accounts related to cryptocurrency investment.
The Financial Regulatory Bureau of Shenzhen also warned in June that cryptocurrency trading and speculation severely endangered people's "property security", bred criminal activities and disrupted financial order. It cautioned investors against participating in illegal financial activities and being scammed.
While many cryptocurrency enthusiasts and entrepreneurs from the country have moved overseas in recent years, some see positive signals for the domestic industry's future as local governments pledge to support the development of Web3, a loosely defined vision for a future decentralised World Wide Web built partially around blockchain technology.