China delays semiconductor events in southern tech hubs of Shenzhen and Guangzhou amid Covid-19 outbreaks
The Integrated Circuit Summit in Shenzhen, which was set to be attended by Huawei and Intel, has been postponed to next month
The China IC Manufacturing Annual Conference and Supply Chain Innovation Forum, to be held in Guangzhou, has been moved to December
China's southern metropolises of
Shenzhen
and
Guangzhou
have postponed two semiconductor summits scheduled for this month, as the cities step up various restrictions to contain the spread of the coronavirus.
The Shenzhen government-backed China Integrated Circuit Summit 2022, which was slated for September 13 and 14, will now take place on October 25 and 26, according to a statement by the city's semiconductor industry association, citing Shenzhen's epidemic prevention and control requirements.
Delegates from a number of industry heavyweights, including
Huawei Technologies Co
and Intel, were originally set to attend.
The decision comes days after organisers of Guangzhou's China IC Manufacturing Annual Conference and Supply Chain Innovation Forum announced the event's postponement from September 21 to December because of Covid-19 controls.
The conference is backed by the China Semiconductor Industry Association and Guangdong Integrated Circuit Industry Association, among other major organisations.
At a time when China is tackling growing efforts by the US to curb the Chinese chip industry's growth, such gatherings provide crucial opportunities for government officials, business executives and third-party researchers to exchange ideas and advance the sector's development.
A new wave of Covid-19 outbreaks that began in late August, however, has led to strict lockdowns in parts of the southern technology hubs.
Shenzhen's Huaqiangbei district, home to the world's largest electronics wholesale market, was
shut down for four days
last week, triggering supply chain concerns as authorities moved to lock down several other nearby areas.
Also last week, organisers cancelled a pet fair in Shenzhen just hours before it was expected to open, sending business visitors scrambling for last-minute flights and train tickets to
flee the city
, in fear of a larger lockdown.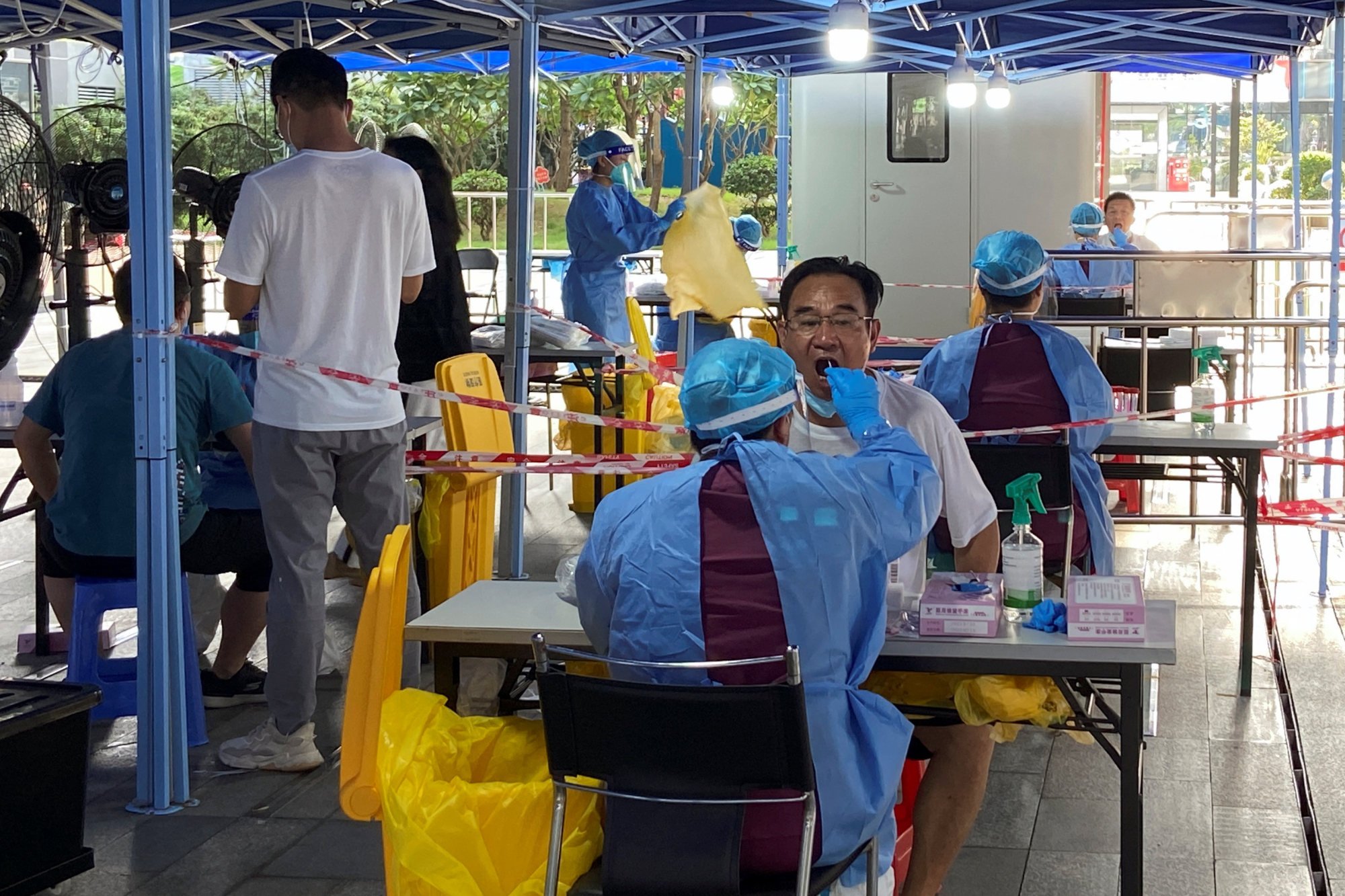 Guangzhou, a manufacturing base that has so far registered fewer daily infections than Shenzhen, also locked down residential compounds, suspended dine-in restaurant services and reduced public transport services in parts of the city in late August, after a handful of people tested positive.
On Wednesday, Shenzhen recorded 25 new Covid-19 cases, down from 87 a week ago, while Guangzhou detected two.
In a government meeting hosted by Shenzhen party secretary Meng Fanli on Tuesday, local officials promised to follow Beijing's call to "treat epidemic prevention and control as the most important task" and achieve "societal zero Covid" as soon as possible.
More than 30 Chinese cities are currently fighting a spate of Covid-19 outbreaks, with millions confined to their homes.
The Lujiazui Forum, which is officially postponed, may not be rescheduled within this year, officials told the Post.