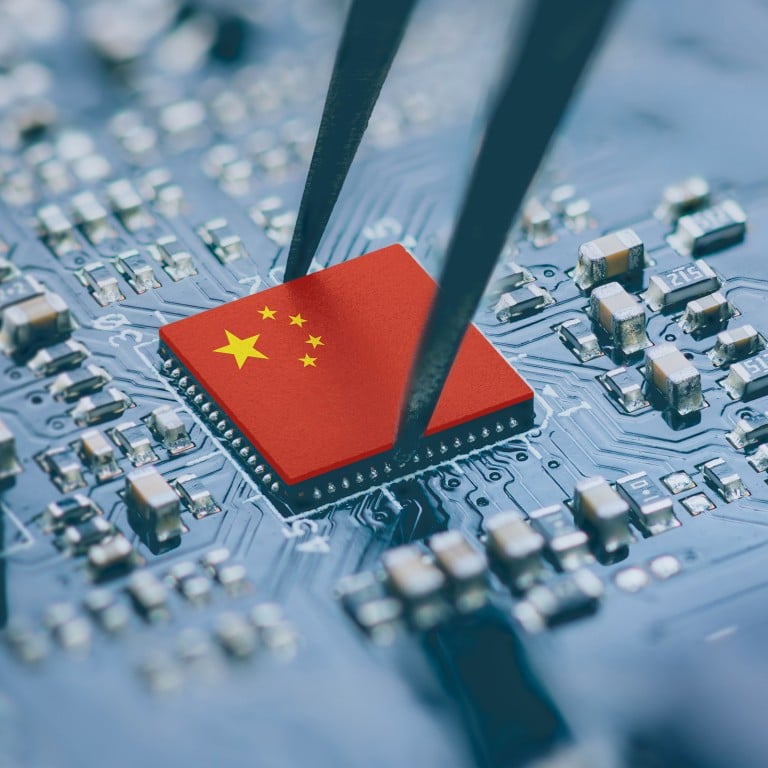 China has named nearly 9,000 'little giants' in push to preference home-grown technologies from smaller companies
Beijing has named 8,997 industrial enterprises as 'little giants', about 90 per cent of its goal to have 10,000 such companies by 2025
Designated small and medium-sized companies are eligible for preferential treatment as long as they show strength in strategically important areas
The Chinese government has selected 8,997 industrial enterprises as "
little giants
", which are eligible for preferential treatment to help the country become a stronger technological powerhouse in its competition with the US.
The data was disclosed during a national summit of little giants that kicked off on Thursday in Nanjing, capital of eastern Jiangsu province. President Xi Jinping said in a letter that he hopes such enterprises will "play a more important role in stabilising supply chains and promoting economic and social development".
The summit also revealed that such companies made an average profit of 40 million yuan in 2021, more than three times the figure of small and medium-sized enterprises with annual revenue of at least 20 million yuan.
Little giants are smaller and often little-known businesses that have special products and know-how in strategic sectors like semiconductors, advanced manufacturing, energy and critical minerals. They have so far established more than 10,000 research institutes at state and provincial levels.
These companies have an average of 28.7 per cent of their employees working in research and development, in line with the 30 per cent rate for companies listed on the Shanghai Stock Exchange's Science and Technology Innovation Board, known as the STAR market, according to state-owned Economic Daily.
In just three years, China has reached 90 per cent of its goal to name 10,000 little giants by 2025. Since 2019, Beijing has published four lists of companies designated as little giants, also referred to as "specialised and sophisticated enterprises".
To be designated a little giant, a company must operate in strategically important industries, which includes software and artificial intelligence. They also need to be able to "fix weaknesses" in the domestic supply chain, according to the application form from the Ministry of Industry and Information Technology (MIIT).
China has felt a greater urgency to promote domestically developed technologies as an escalating
tech war with the US
has restricted access to certain supplies. From January through August, China's import volume of integrated circuits (ICs)
declined by more than 12 per cent
to 369.5 billion units, according to data from the General Administration of Customs.
MIIT minister Jin Zhuanglong vowed on Thursday to "improve the regulatory system" and "accelerate the introduction of supporting institutional measures to encourage innovation, financing and promotion".
Officially recognised little giants can enjoy lucrative incentives from the central and provincial governments, including tax cuts, generous loans and favourable talent acquisition policies, but there is no standard incentive package.
The central government plans to set aside 10 billion yuan to support more than 1,000 little giants between 2021 and 2025, according to a document in early 2021.
.