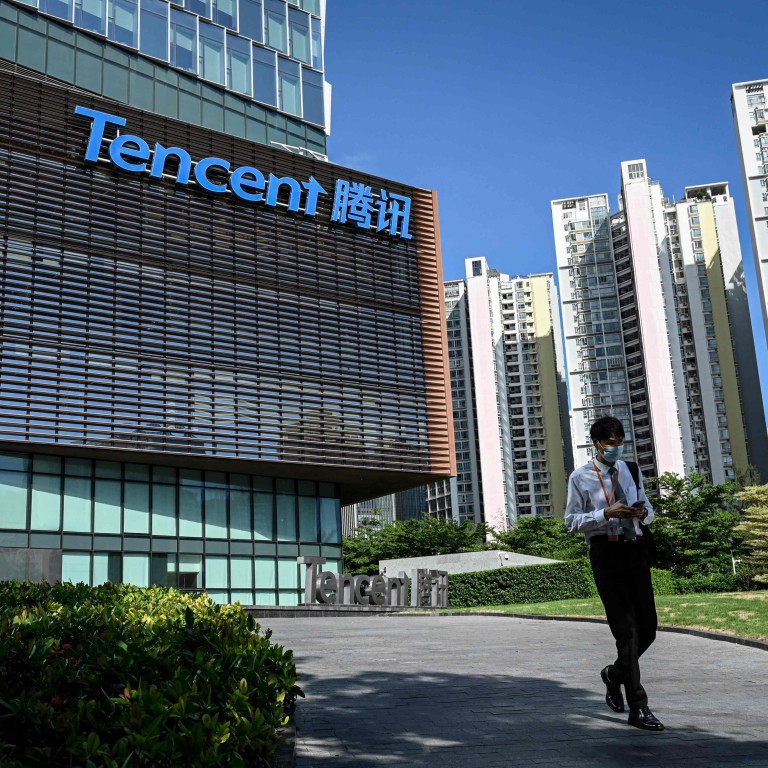 Tencent secures first China video game licence in 15 months but don't expect another Honour of Kings smash hit
Health Defence Battle is a small mobile game operated by Tencent subsidiary Nanjing Wangdian Technology
Approval is a gleam of hope for Tencent as its gaming businesses confront a slowing domestic economy and shrinking player base
Tencent Holdings, the world's largest video game company by revenue, has won a gaming licence from Beijing via an obscure subsidiary, ending a 15-month drought of approvals for new titles, according to the latest list published by China's video gaming regulator.
However, Health Defence Battle – a small mobile game that gives players health tips during a game and which is operated by Tencent subsidiary Nanjing Wangdian Technology – is not likely to generate the same profits as hit titles such as Honour of Kings and PUBG Mobile, analysts said.
Zhang Shule, a researcher at Beijing-based Kandong, said the approved Tencent game is not a "heavy" mobile game. "It can be classified as being in the functional game series that Tencent has been exploring … it is almost impossible for it to become a blockbuster," Zhang said.
Zhang Yi, chief executive of iiMedia Research, said Tencent is now trying to showcase its "social responsibility", and this video game looks "beneficial to public welfare". Zhang added that the company's next hit game is more likely to target overseas players instead of the Chinese market.
Tencent said at its annual game release event in 2021 that Health Defence Battle would be part of its "social service" and it would use the game to "promote public health knowledge" and "explore more positive social values".
However, the new approval is a gleam of hope for Tencent as its gaming businesses confront a slowing domestic economy, shrinking player base and ongoing regulatory scrutiny. Tencent's domestic and overseas video game sales both dropped by 1 per cent in the second quarter of 2022 from a year ago.
NetEase, China's second largest game company, also won a licence in the latest batch of approvals by China's regulator. The National Press and Publication Administration (NPPA) announced on Tuesday that it has granted 73 new permits for video games.
NetEase bagged an approval for its mobile title All-star Street Ball Party, ending a 14-month drought. There is little public information about the game. NetEase saw its gaming revenue rise 15 per cent in the second quarter, thanks to its action role-playing game Diablo Immortal, which has proven popular at home and overseas since it launched in the summer.
XD Inc and CMGE Technology Group, two Hong Kong-listed gaming companies, also received licences for simulation game Jianghu Simulator and action role-playing game Rakshasa Street: Born to be King, respectively.
The number of games approved was the largest this year. NPPA gave a licence to 45 games in April, ending an eight-month licensing freeze that accompanied a campaign to reduce gaming addiction amongst the country's youth. Subsequently, 67 games were approved in July and 69 in August.
In the first half of 2022, total revenue at Chinese video gaming companies fell 1.8 per cent from the same period a year ago, marking the first market decline since data became available in 2008.
Kandong's Zhang noted that more licence approvals does not necessarily signal a recovery in the world's largest video gaming market.
"The key is not the number of new games, but continuous improvement in quality," said Zhang. "The 'ceiling' in the domestic gaming industry has emerged and it will be an inevitable trend … to tap more opportunities in overseas markets."