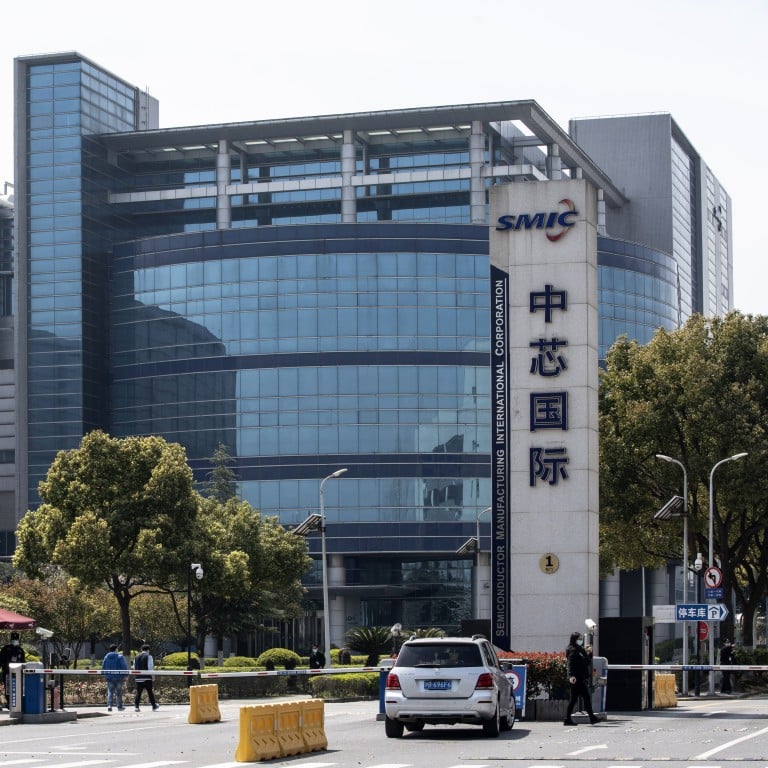 Tech war: Shanghai emerges as China's semiconductor highland with one quarter of nationwide chip value output and most of the talent
City has emerged as a centre for China's most competitive chip players, including SMIC and SMEE
Local authority gave priority to semiconductor businesses to resume their production and operations as soon as possible during recent lockdown
Shanghai is styling itself as China's semiconductor highland, with the city now accounting for one quarter of the country's semiconductor value output and 40 per cent of the country's chip talent.
Wu Jingcheng, director of the Shanghai Municipal Commission of Economy and Informatization, said at a press conference on Wednesday that the city's chip firms are leading the country's technological breakthroughs in the value chain, highlighting the important role of Shanghai in China's semiconductor landscape.
While Shanghai has made limited progress in achieving its other ambitions, such as becoming an "international financial centre by 2020", or turning into a "free trade" zone, the city – which endured a two month draconian lockdown in April and May amid a Covid-19 outbreak – has emerged as a centre for China's most competitive chip players.
These include the country's top fab Semiconductor Manufacturing International Corp (SMIC) and Shanghai Microelectronics (SMEE), the country's most advanced chip equipment maker.
According to Wu, the city has realised mass production of 14-nanometre chips, in an apparent reference to SMIC, and is able to make deep ultraviolet lithography systems for 90-nm chips, in a reference to SMEE.
In total, the market size of Shanghai's semiconductor industry reached 250 billion yuan (US$36.95 billion) in 2021, or about a quarter of China's total, according to Wu. The city has attracted over one thousand key industry players and over 40 per cent of the country's chip talent, Wu added.
Wu's comments at the press conference were first published by Shanghai media outlets, including the China Business News and Jiemian.
Shanghai's relative success in cultivating a big local semiconductor industry has been partly helped by the city's preferential policies. To attract semiconductor businesses, talent and investors to the city, the Shanghai authority has rolled out a series of preferential measures, from government subsidies to tax breaks.
Even during the city's draconian lockdown in April and May, the local authority gave priority to semiconductor businesses to resume their production and operations as soon as possible.
However, the city will have to withstand efforts by Washington to further curb China's chip development. The US Commerce Department is planning to ban major semiconductor equipment suppliers such as KLA Corp, Lam Research and Applied Materials from exporting to Chinese factories that make advanced semiconductors at the 14-nm node and smaller, according to a report this week by Reuters.
China is currently struggling to make advanced chips, such as those used in the latest smartphones, mainly because it has no access to state-of-art lithography machines, a space currently dominated by Dutch company ASML Holding. SMEE,
China's best hope
of producing advanced chip-making equipment, can only produce machines that help make chips at the 90-nm node, several generations behind the cutting-edge.
.