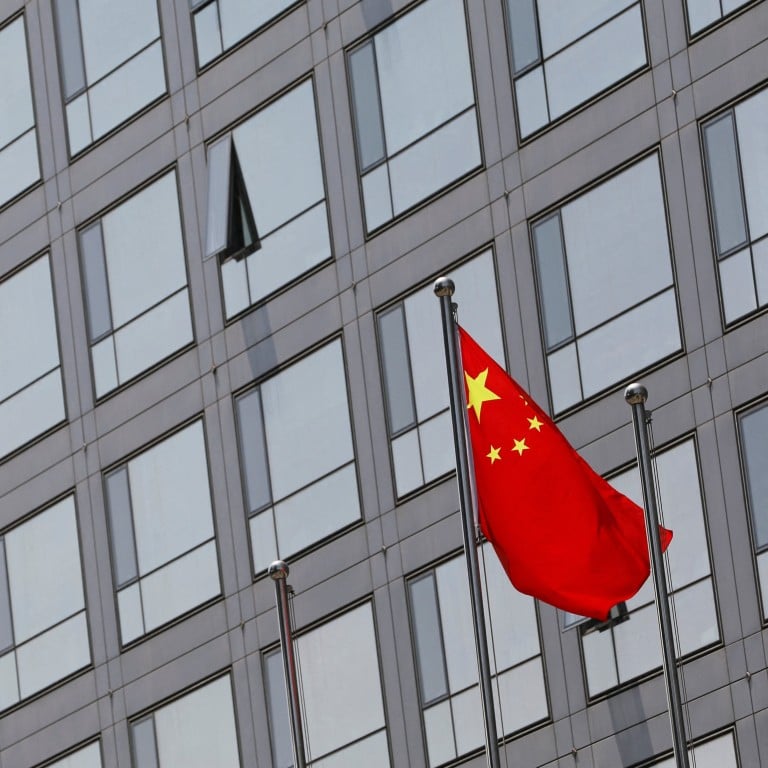 China eyes steeper cybersecurity fines to intimidate offenders as Big Tech firms fall in line
Proposed amendments to China's Cybersecurity Law raise the maximum fine for certain offences to 50 million yuan, up from 1 million yuan
A cyberspace vice-minister said last month that internet law enforcement should 'grow teeth' and the punishments should 'make one's heart jump'
China's internet watchdog has proposed a series of amendments to the country's five-year-old Cybersecurity Law, giving the rules more teeth as the regulator seeks to shore up law enforcement.
Under the update, a range of offences – including when a network operator fails its duty to protect cybersecurity by stopping the spread of illegal information – will be met with a fine of up to 50 million yuan (US$7.17 million) or 5 per cent of the firm's turnover in the previous year, the Cyberspace Administration of China (CAC) said on Wednesday.
At present, the penalties are capped at 1 million yuan.
Once enforced, new fines could potentially reach billions of yuan, on a par with those that were recently levied against major internet companies, such as ride-hailing giant Didi Chuxing, e-commerce giant Alibaba Group Holding and on-demand service platform Meituan, according to Stanford University's DigiChina Project, which tracks China's technology policies.
Alibaba is the owner of the South China Morning Post.
Didi, which was put under a cybersecurity investigation by the CAC just days after its New York IPO last summer, was
slapped with an 8.026 billion yuan fine
in July over data protection violations.
While Beijing's regulatory crackdown against Big Tech companies has come to an end as the government enlists the help of the internet industry to boost the slowing economy, the CAC is still seeking to cement its control.
Focusing the amendments on the Cybersecurity Law's legal liability section is "another signal of the apparent shift recently in the CAC's legislative objectives", as it seeks more law enforcement clout, said Alex Roberts, a Shanghai-based counsel for technology, media and telecommunications at law firm Linklaters.
Another signal is the internet watchdog's establishment of a new unit, Roberts said. In August, CAC vice-minister Niu Yibing, announced the launch of the Cyberspace Law Enforcement and Supervision Bureau to "strengthen enforcement in the cyberspace".
Sheng Ronghua, another CAC vice-minister, also said last month that internet law enforcement needed to "grow very sharp teeth" and the punishments should be frightening enough to "make one's heart jump".
"While the market may generally perceive the CAC as a lawmaker formulating the high-level framework that regulates China's cyberspace … the CAC seems to be moving into a new phase that businesses must recognise or be prepared for the consequences," Roberts said.
The CAC is soliciting opinions on the amendments through September 29.